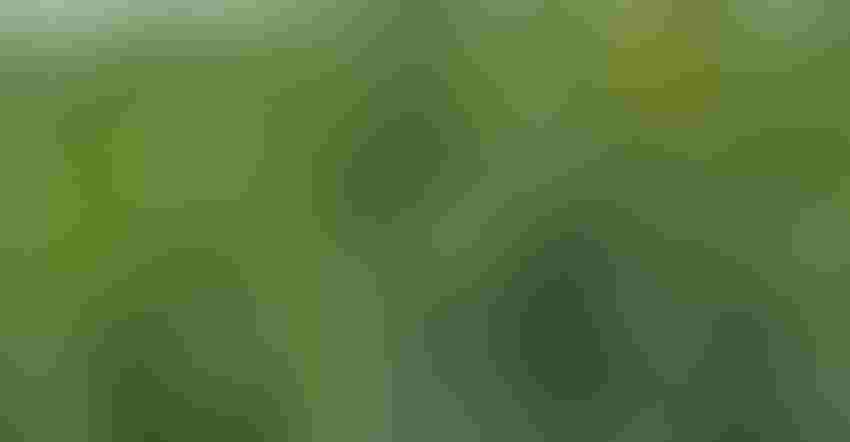 Farmers and researchers seem to hold the strongest opinions about cover crops – and these opinions are not always the same. Back in 2008 before anyone was really talking about cover crops, Iowa Learning Farms (ILF) and Practical Farmers of Iowa (PFI) got together to undertake a long-term on-farm field research study to help understand the impacts of planting cover crops on soil health, yields and nutrient/soil leaching. At the end of the 2018 harvest season, the team tabulated the results of the unprecedented ten-year field-scale study.
The PFI project lead, Stefan Gailans, noted that research studies such as this are often designed and conducted in response to requests and questions from working farmers looking to improve or change how they operate. The goal of this project is to address the question, "How do cover crops affect cash crop yields?"
This is the only study of its kind in the Midwest that has spanned 10 years and includes working farmers and their farms, not research plots under the close supervision of researchers and scientists. One challenge for this kind of study is that these farms are run by real people making real-life decisions every day and every year. Operating a farm business sometimes leads to actions and decisions that are not what the researchers would prefer, but sometimes lead to learning by all parties.
Working with farmer-partners in conducting research at field scale, lends weight to the outcomes reported. Farm operators do read studies and do look for anything that will give them a performance edge. But, many also like to share tips and tricks with each other, and experiment on their own. And while those in the study complied with the strict guidelines for the test strips, once they started seeing the benefits of the cover crops on a small scale, most converted some or all of their fields to cover crops.
These farmer-partners were not content to only participate in the research project, they have also become some of the strongest thought leaders on cover crop implementation, traveling all over the state to talk at field days and conferences, as well as hosting field days. Both ILF and PFI take the farmer-to-farmer approach to outreach and education. Farmers like to learn from farmers who cooperate in studies, preferring to learn from the early adopters' mistakes to ensure success. This is indicative of the trust farmers have in peers, and the broad-based desire to share knowledge and learn from each other.
The group of cooperating farmers has varied over the study term, comprising 12 operating farms in Iowa, with three completing their 10th year in 2018, and two additional farms looking to complete 10 years in the 2019 growing season. Taken as a whole, the data collected covers 68 site-years with cereal rye cover crops planted before both corn and soybean cash crops.
Study Structure
All sites are operated with corn-soybean rotation, with the majority utilizing a no-tillage management system. Farmer-partners maintained replicated strips running the entire length of a field for the duration of the study. Each replication has one strip with cover crops and one without cover crops. The adjacency of the strips provides a strong correlation of the results, with similar soil, drainage, and topography down the length of the field.
Cover crop strips are seeded with cereal rye either by drill or airplane with rates ranging from 56-60 lbs/acre. Cover crops are typically terminated with herbicide between seven and 10 days before cash crop planting in the spring. Throughout the study term, farmers have adjusted planter settings and seeding rates to fine-tune the process based on experience. In addition, the period between termination of the cover crop and planting of cash crops has been lengthened to prevent unwanted impacts on cash crop yields.
The number one negative perception we hear: Cover crops reduce yield.
Since 2008, cooperators in the study have reported that in 61 of 68 site-years properly managed cover crops had little to no negative effects on corn and soybean yield, and there were improvements in soybean yield in eight site-years and corn yield in three site-years.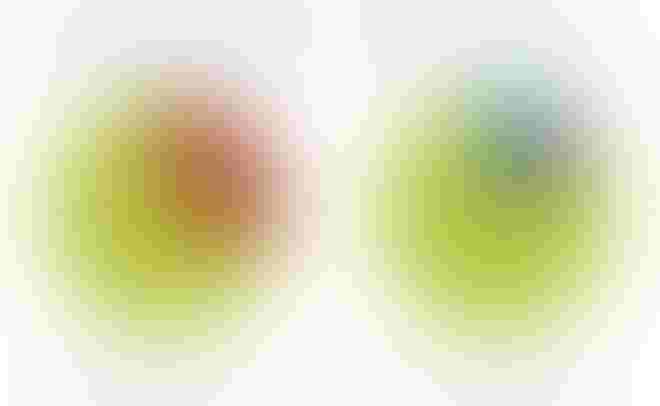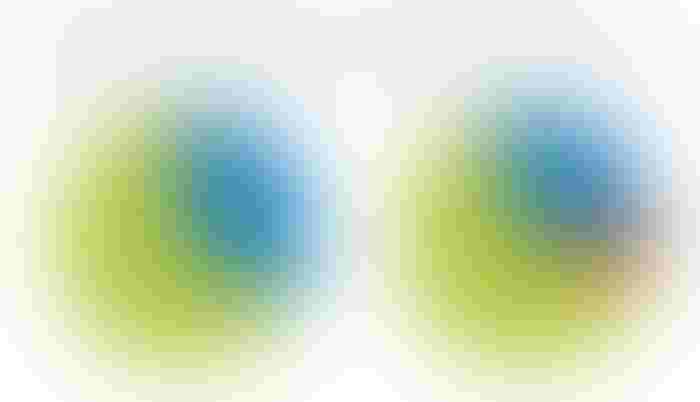 While we don't claim huge yield gains, it's becoming quite clear that when done consistently and is well managed, cover crops don't substantially impact yields. And there are substantial benefits beyond yield that help to offset the upfront investment in cover crops.
So where do we find the financial upside?
While we cannot argue with the logic that cover crops take investment to plant in the fall, and terminate in the spring, reaching the no yield impact determination allows us to start at zero instead of in-the-hole when assessing return on investment.
Farmers with an inherent values-based desire to improve water quality and conserve soil will have an easier time deciding to utilize cover crops. The costs may be considered as a long-term investment in the environment that will bear fruit in many different ways. This isn't saying that they aren't concerned with the operational costs, just that they tend to roll it into the overall cost of doing business.
For those that are more focused on the exact economic impacts, we have seen a number of innovative farmers find ways such as grazing cover crops to offset expenses and claw-back value. In addition, we suggest a longer-term viewpoint. Soil erosion may take years, but with the loss of each fraction of an inch from the fertile topsoil, the production capacity of a field will go down. Prevention through cover crop planting can eliminate or vastly reduce these losses. In addition, the biomass and root structures of the cover crops have shown to improve soil drainage and improve the physical characteristics of the soil. Both can improve plant health and robustness, leading to improved production.
Why does Biomass Matter?
Biomass, or the plant material above the soil, from cover crops serves several important functions. Biomass helps retain topsoil by shielding it from wind and rain impacts. The biomass also draws and retains nutrients that are eventually returned to the soil during the next growing season. This absorption and holding helps to prevent nutrient runoff and leaching. And during the cash crop growing season, the cover crop residue can act as a mulch which helps to reduce week pressure.
What's Next?
This cover crop research project has reached a milestone, but we anticipate that the cooperators have experienced the benefits and will continue to implement cover crops on their farms. PFI and Iowa Learning Farms will continue to study and report on advances in conservation techniques and best practices that farmers can make a difference for farmers.
Learn more about this and other studies.
For more detailed information on the project, see "Winter Cereal Rye Cover Crop Effect on Cash Crop Yield" on these websites:
ILF: https://www.iowalearningfarms.org/content/cover-crop-research
PFI: https://practicalfarmers.org/research/winter-cereal-rye-cover-crop-effect-of-cash-crop-yield/
While visiting theses sites, you will also find links to related studies, research, and educational materials regarding best practices for water quality improvement, conservation techniques and biodiversity.
Sidebar
Cooperators in the Study
Bill Buman, Harlan, Iowa
Randy Caviness, Greenfield, Iowa
Jim Funcke, Jefferson, Iowa
Devan Green, Conrad, Iowa
Rick Juchems, Plainfield, Iowa
Rob Davis & Darwin Pierce, Whiterock Conservancy, Coon Rapids, Iowa
Mark Pokorny, Clutier, Iowa
George Schaefer, Kalona, Iowa
Jerry Sindt, Holstein, Iowa
Rob Stout, West Chester, Iowa
Gary & Dave Nelson, Fort Dodge, Iowa
Kelly Tobin, New Market, Iowa
Funding Partners:
State Soil Conservation Committee
Iowa Department of Agriculture and Land Stewardship
Leopold Center for Sustainable Agriculture
NCRSARE grant
Walton Family Foundation
Iowa Learning Farms
Practical Farmers of Iowa
Iowa State University Extension and Outreach
USDA-Agricultural Research Service, National Laboratory for Agriculture and the Environment
USDA-Natural Resources Conservation Service
Midwest Cover Crops Council
Subscribe to receive top agriculture news
Be informed daily with these free e-newsletters
You May Also Like
---