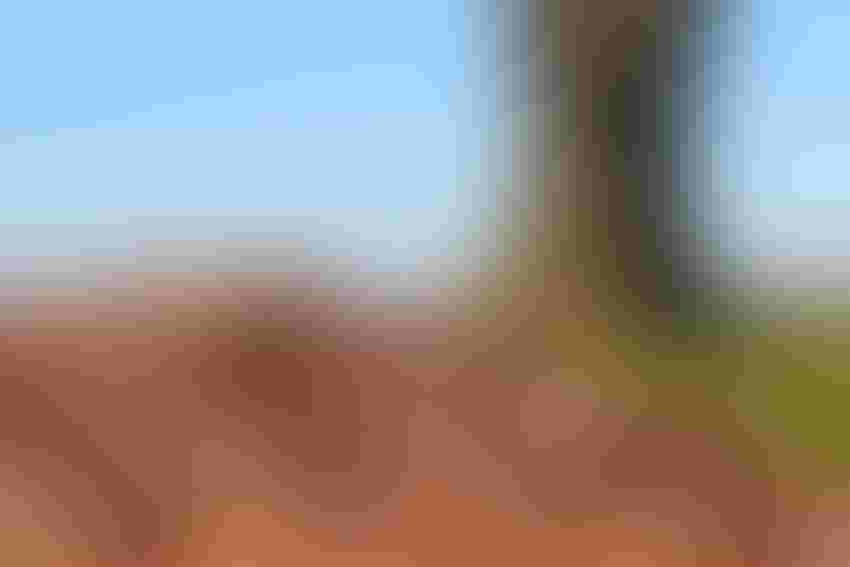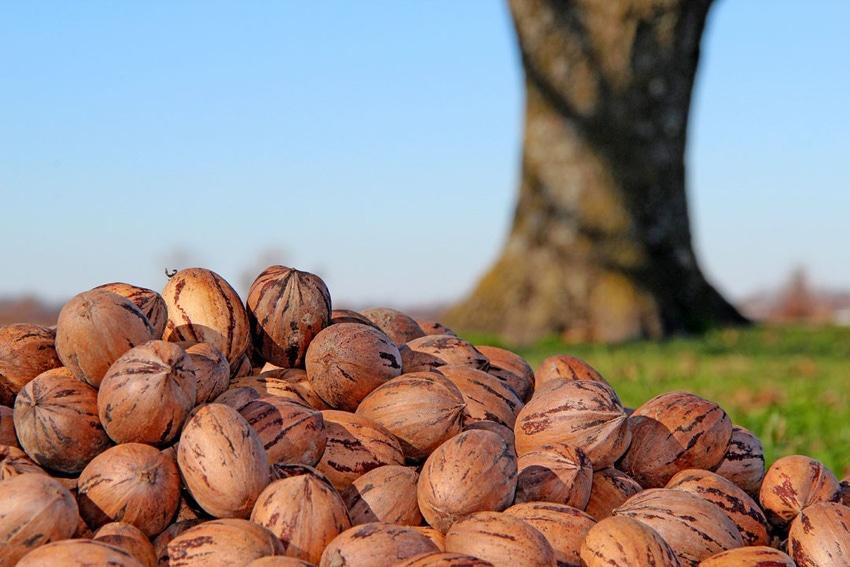 After watching a booming market in China and strong sales here at home raise prices to record highs for two previous crops, Western pecan growers have been dismayed to see in-shell price offerings for their 2012 crop tumble as much as 40 percent and more below year-earlier levels.
Blame basic economics. Pecans simply became too expensive for American tastes, says pecan grower and buyer Phil Arnold, Las Cruces, N.M.
"We began feeling the impact last year," he says. "Over the past three years, about 75 million pounds of consumption have been lost here in the United States." This according to projections made at a National Pecan Shellers Association (NPSA) meeting last September.  It was estimated that consumption dropped from 425 million in 2008 to 350 million in 2011. "The price driven by the Chinese market simply got too high, and this year we saw a market correcting itself," he says.
In early February, prices of in-shell pecans ranged between about $1.35 to $1.60 per pound. A year ago in-shell prices ranged from $2.60 to $ 2.75.
Compounding the problem was the oversupply of pecan pieces. The shelling market is the strong suit for Western U.S. growers, whose main variety is Western Schley. Meat yields for this variety average 56 percent to 60 percent for a No. 1 grade pecan.  Due to its high meat content and thin shell when commercially processed, 66 percent of the meats produced are typically halves. The remaining 34 percent of the nut meats finish processing as pieces.
(See related, Photo gallery: Pecans hit price dip)
Drought in pecan producing areas of the Southwest and Western U.S. and northern Mexico, reduced nut size and quality, resulted in a higher than normal percentage of pieces.
A substantial buildup in the inventory of pieces over the last two to three years has contributed to the oversupply situation. This has caused a drop in the piece market price of pecans, Arnold notes.
In early February, the wholesale price of Junior Mammoth Halves, like those typically produced by Western Schley, was around $5 a pound.  The price of pieces was $1.50 or more per pound lower. Usually, the price differential is much less.  "This larger difference in the price of halves and pieces is an anchor holding the price of in-shell pecans at lower levels normally," Arnold says.
Any rebound in pecan prices will likely be signaled by a narrowing of this difference, he explains. "Once consumption gets to the point where it eats up a lot of pieces, we'll see the margin between pieces and halves reduce to a point where in-shell prices will come up," Arnold says.
Pulling sales trigger
Many growers have put their 2012 crop in cold storage hoping when prices will rebound later this year.  "Western growers are holding a huge amount of pecans," Arnold says. "I'd guess around 22 million or more pounds of nuts have gone into storage and won't be released until later this season."
He figures the in-shell price of pecans would have to rise 20 cents a pound or more to motivate growers to sell stored pecans.
"After getting their storage bills, some guys may pull the trigger and sell their nuts," Arnold says. "Some may wait until the new crop size projections come out in May to decide whether to sell then or continue holding. Other guys may carry their crop over into this coming fall, hoping prices will come up by then.
"The price problem is nothing new," Arnold says. "We have had large fluctuations of the supply of nuts from one year to the next.  One major reason is the variability in production of native trees in Texas, Oklahoma, and Louisiana.
"Before the latest drought they have experienced in those areas, we used to see a huge native crop come in every four to eight years or so," he says. "That had a big impact on supply and, in turn, prices. It makes it difficult for food manufacturers, who'd like to use pecans in their products, to project and control their costs. Hopefully, as more pecan acres go into production, we can have more stable production year to year, as in the almond and walnut industries."
About the Author(s)
Subscribe to receive top agriculture news
Be informed daily with these free e-newsletters
You May Also Like
---