Palm hay: Coachella farmer turns fronds into economical livestock feed
Palm hay: Coachella farmer turns fronds into economical livestock feed
Jim Parks spent years testing, chopping, and grinding large amounts of palm fronds and left-over dates.His vision - mold the two natural ingredients together in pellet form and call it palm hay.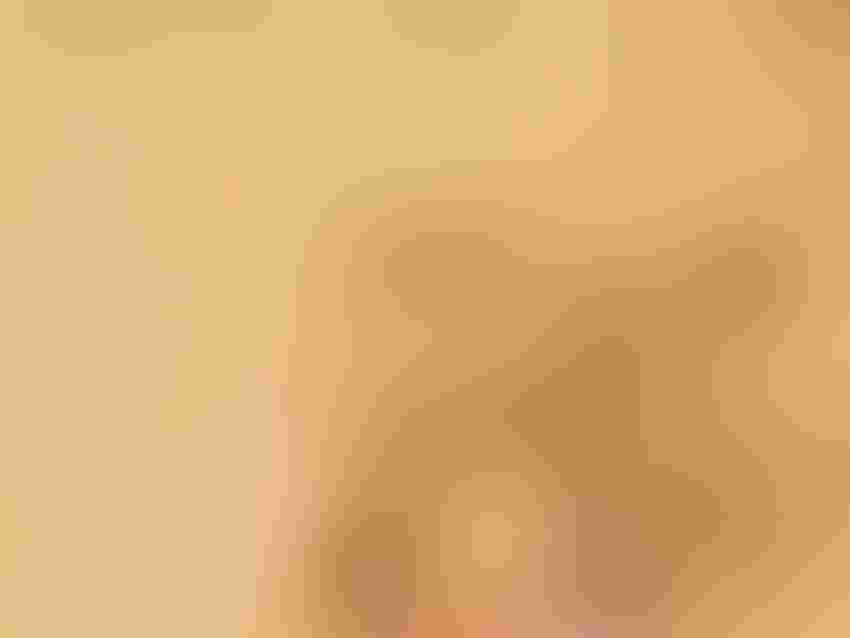 <p><strong>Dairy chop from palm fronds and dates.</strong></p> <p> </p>
Talk about a win-win-win situation. Dead fronds from palm trees are problem materials when it comes to disposal. Although organic in nature, they are hard to grind up and can take 50 years to biodegrade in a landfill.
Jim Parks, chief executive officer of Palm Silage Inc. at Thermal, Calif., decided that if lemonade can be made from lemons then making food from palm fronds also makes sense.
Parks, a veteran palm tree farmer, traveled to Tunisia where he witnessed cattle feeding on coarse fronds. After the trip, he spent years testing, chopping, and grinding large amounts of palm fronds and wasted dates. His vision was to mold the two natural ingredients together in pellet form and call it palm hay. 
"I'm just a simple farmer in the Coachella Valley growing palm trees for 16 years and this concept isn't rocket science," Parks says. "I've watched various animals eagerly eat palm fronds off the ground like it was cotton candy."
The palm tree is from the grass family, a monocot, and is digestible. Fronds trimmed from trees in the spring are high in protein.
Subscribe to receive top agriculture news
Be informed daily with these free e-newsletters
You May Also Like
---