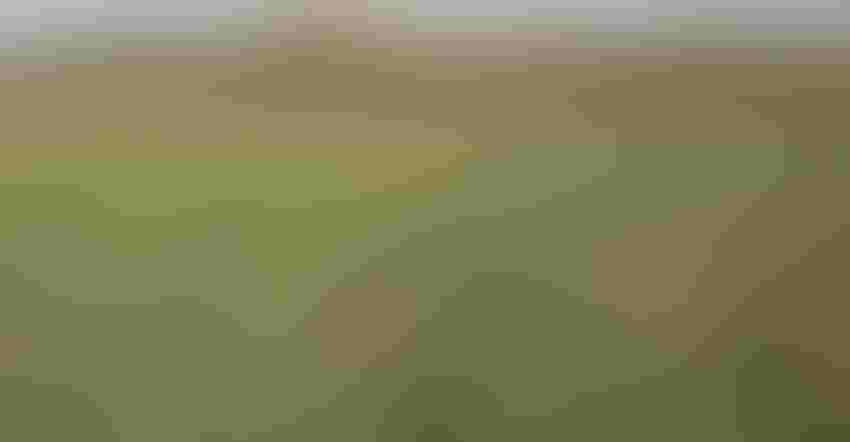 BEST COVER FOR THE JOB: A new initiative has begun to promote soil health through development and adoption of cover crops across the U.S. Nebraska will be the Northern Plains trial site for the cover crop evaluations.
The University of Nebraska-Lincoln is part of a $6.6 million research initiative to promote soil health through the development and adoption of new cover crops across the U.S. The initiative was launched March 22 by the Foundation for Food and Agriculture Research and The Samuel Roberts Noble Foundation, which is the lead institution.
The initiative, made possible by a $2.2 million grant from FFAR, will bring together representatives from the seed industry, USDA Agricultural Research Service, USDA Natural Resources Conservation Service, a producer network and multiple land-grant universities including UNL.
Cover crops refer to a number of plant species that farmers, ranchers and landowners plant to help manage soil erosion and fertility, preserve soil moisture, and control weeds and diseases. The focus of the initiative will be to identify cover crop germplasm with the greatest potential to improve soil health across a broad geographic area. Germplasm improvement will focus on species within three groups: small grains (wheat, rye, oat and triticale), annual legumes (hairy vetch, winter peas and clovers), and brassicas (turnips, radishes, kale and mustards).
Test for regional adaptation
"Once The Noble Foundation identifies superior germplasm of these cover crop species, the role of the trial site collaborators is to test their regional adaptation," says John Guretzky, associate professor in UNL's Department of Agronomy and Horticulture and co-leader of the project. "We'll be evaluating the germplasm to see how it performs in different environments."
Nebraska will be the Northern Plains trial site for the cover crop evaluations. Trials will also be conducted in Maryland for the Northeast, North Carolina for the Southeast, Oklahoma for the Southern Plains and Missouri for the Midwest.
"These sites have experience in cover crop evaluation and will allow us to effectively screen each species and variety for its effectiveness, its role with other crop mixes and its range of adaptation," says Twain Butler, Noble Foundation research agronomist and project manager. "These sites will also illustrate the use and effectiveness of cover crops for the purpose of sharing our findings with agricultural producers."
The project is not limited to traditional breeding and evaluation. Engaging both producers and industry, researchers will also seek to identify and introduce key traits that can improve crop performance and soil enhancement. Additionally, scientists at The Noble Foundation will utilize advanced breeding techniques — which have traditionally been limited in application to high-value row crops — to bring new and value-added characteristics to cover crops.
Plenty of performance data expected
The short-term goals of the research are to identify the best cover crop species and varieties currently available through evaluation and screening, promote them to farmers and ranchers, and increase effective options within the marketplace.
"I expect that this project will generate a lot of performance data for producers, which should lead to better adoption of the new cover crop varieties," Guretzky says.
Researchers from this project will share results with the public through national meetings and peer-reviewed publications. Certain outcomes, including molecular markers, will be made available through publication and publicly accessible databases.
Source: Institute of Agriculture and Natural Resources News Service
Subscribe to receive top agriculture news
Be informed daily with these free e-newsletters
You May Also Like
---