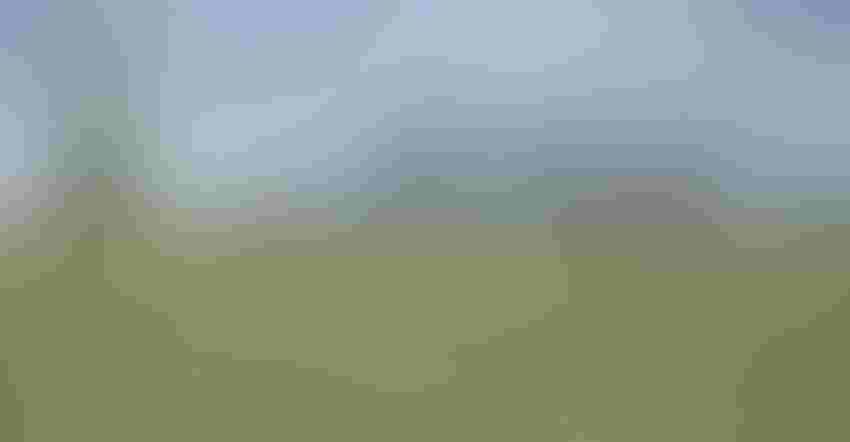 COVER CROP BOOSTER: Farmers in southeast Minnesota will be learning more about cover crops, thanks to a program sponsored by the National Wildlife Federation called Cover Crop Champion.
Education about cover cropping in southeast Minnesota will continue this year with efforts supported by the National Wildlife Federation.
A NWF grant was awarded this spring to two farmers and the Mower Soil and Water Conservation District in conjunction with the federation's Cover Crop Champion program. The program provides funding for selected farmers and conservation professionals to introduce outreach programs to promote cover crops. Champion teams receive financial support for time, travel and presentation materials, and training for presentations.

Tom Cotter
Mower SWCD and farmers Tom Cotter and Tom Finnegan, who farm near Austin, were awarded an $8,740 NWF grant.
Cotter, a fourth-generation farmer, raises corn, soybeans, peas, sweet corn and alfalfa, and operates a cow-calf beef operation on his Austin Township farm. In 2016, Cotter and his father, Michael, were Mower SWCD's Outstanding Conservationists of the Year, and were certified through the Minnesota Ag Water Quality Certification program.
Cover crops' benefits
With cover crops, Cotter notes reduced use of chemicals and fertilizers, increased water infiltration on soils and greatly reduced erosion. He credits networking with farmers who use cover crops for helping him learn more about the practice.
"Cover cropping is a journey I've been on for many years," Cotter says. "I had felt alone until I joined the soil health teams [of Mower and Fillmore counties] and realized there are other like-minded farmers out there."

Tom Finnegan
Finnegan is one of those farmers Cotter connected with through cover crop networking. A third-generation livestock producer in Red Rock Township, Finnegan is a full-time electrician who runs a cow-calf beef operation, and raises corn and soybeans. In 2007, he and his father, George, were Mower SWCD's Outstanding Conservationists of the Year.
Finnegan used to rent his land to crop farmers until he started noticing undesirable changes on the ground. He decided to start farming his land himself, using minimum tillage. Now, he covers all his farmed land with various cover crop species, which helps his goals for conservation and wildlife, and benefits his beef operation.
Interested in the Cover Crop Champion program or having Mower County's Cover Crop Champion team speak at an event? Contact Mower SWCD at 507-434-2603 or visit mowerswcd.org/CoverCropChampion2017.html.
Source: Mower SWCD
Subscribe to receive top agriculture news
Be informed daily with these free e-newsletters
You May Also Like
---