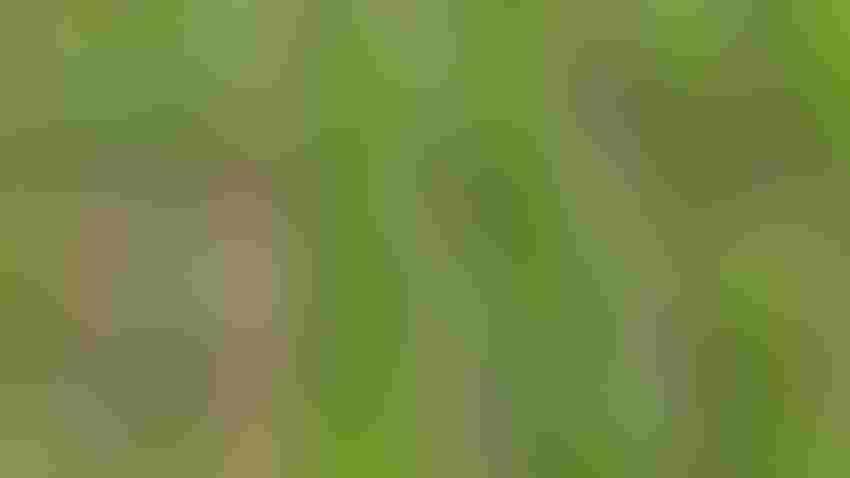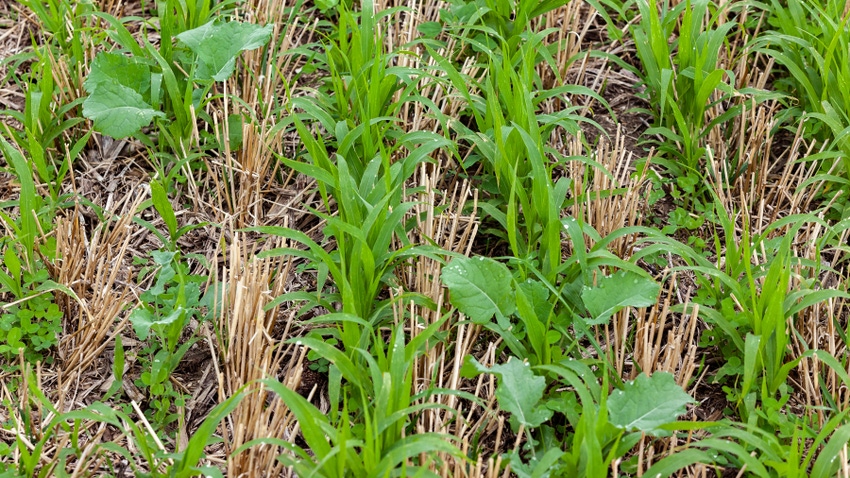 GET PAID: Maryland's Cover Crop Program sign-up runs through July 17. Get paid to plant and grow cover crops.
mvburling/Getty Images
The sign-up period for Maryland's 2023-24 Cover Crop Program is now open.
Producers have until July 17 to apply for grants to help pay for seed, labor and equipment costs to plant fall cover crops.
The minimum payment for incorporated seed is now $60 per acre, while the incentive payment to plant rye and mixed species is $20 per acre. Triticale also qualifies for the $20-per-acre incentive.
To be eligible for grants, you must plant at least 10 acres of cover crops.
Here are some other highlights:
• Incorporated seed qualifies for a $15-per-acre early-planting incentive.
• Aerial-seed or aerial-ground-seed cover crops into standing corn on or before Sept. 10 to qualify for a $10-per-acre incentive payment.
• Terminate your cover crop after May 1, 2024, to qualify for a $15-per-acre extended season incentive payment.
Producers can sign up at any soil conservation district office. If you are applying in person, have a signed nutrient management plan certification, as well as a completed Form W-9.
For more information, contact Jason Keppler, program manager, at 410-841-5864 or email [email protected].
Vermont cow health clinic
Vermont dairy farmers who want to enhance their clinical skills and understanding of herd health management are invited to participate in a free, hands-on workshop on July 13.
Dayna Locitzer, DVM, will lead the workshop from 9 a.m. to 2 p.m. at Cedar Mountain Farm in Hartland, Vt. Lunch is included and will be prepared by members of the Hartland Cattle Club, the farm's 4-H Club.
Registrations will be accepted through July 11 at https://go.uvm.edu/cedarmountain.
The workshop will combine classroom learning with time on pasture and in the barn. Topics to be covered include the basic principles of herd health, a cow's daily time budget, physical exam of the cow, and calving and when to intervene.
Locitzer also will demonstrate clinical skills, including knot-tying and how to administer injections. 
The dairy herd health workshop is sponsored by UVM Extension's Center for Sustainable Agriculture and the Northeast Dairy Business Innovation Center. For questions about the program or for additional information, call 802-656-4829.
Young farmer grants available
Horizon Farm Credit has announced the 2023 kickoff of its JumpStart program, which provides grant funding to help new farmers establish and grow their operations.
The JumpStart grant program awards $10,000 to top applicants in the startup phase of business and is part of the larger, comprehensive Grow Ahead program, which provides additional resources and support for those just starting out in agriculture. 
This year, 15 JumpStart grants will be awarded. Eligible applicants must be at least 18 years old as of July 31, must have two years or less of farming experience or be planning to begin farming within the next two years, and must reside in Horizon Farm Credit's territory.   
Those meeting program requirements are encouraged to apply at horizonfc.com/jumpstart. Applications will be accepted through July 31. There is no cost to apply.
More information about the JumpStart grant program can be found at horizonfc.com/jumpstart. Questions may be directed to [email protected]. To learn more about the comprehensive support Farm Credit provides to young and beginning farmers, visit horizonfc.com/growahead.
'Cow Guy' coming to Maryland Commodity Classic
This year's Maryland Commodity Classic will be July 27 at the Queen Anne's County 4-H Park.
The first session starts at 9 a.m., presented by Eric Vinores of Nationwide covering, "Land As Your Legacy, Transitioning Your Farm to the Next Generation."
At 10 a.m., the Maryland Grain Producers will put on a Deer Summit Follow-Up, focusing on solutions to crop damage from white-tailed deer.
Starting at 10:30 a.m., visitors can visit sponsors and checkoff-funded projects throughout the park with lunch and snow cones available at 11 a.m.
The annual business meeting will begin at 1:30 p.m. with national and state policy updates. The Maryland Grain Producers will be awarding $15,000 in scholarships to seven students, two CDL grant recipients, and will be honoring the Dr. Miller Awardee.
Scott Shellady, also known as "The Cow Guy," from RFD-TV will be the keynote speaker.
Maryland Grain Producers Association members receive a complimentary ticket. To buy tickets for the event, visit marylandgrain.org/events.
Otherwise, tickets are $10 a person before 2:30 p.m., $20 a person before 3:30 p.m., with no entry after 3:30 p.m.
Subscribe to receive top agriculture news
Be informed daily with these free e-newsletters
You May Also Like
---