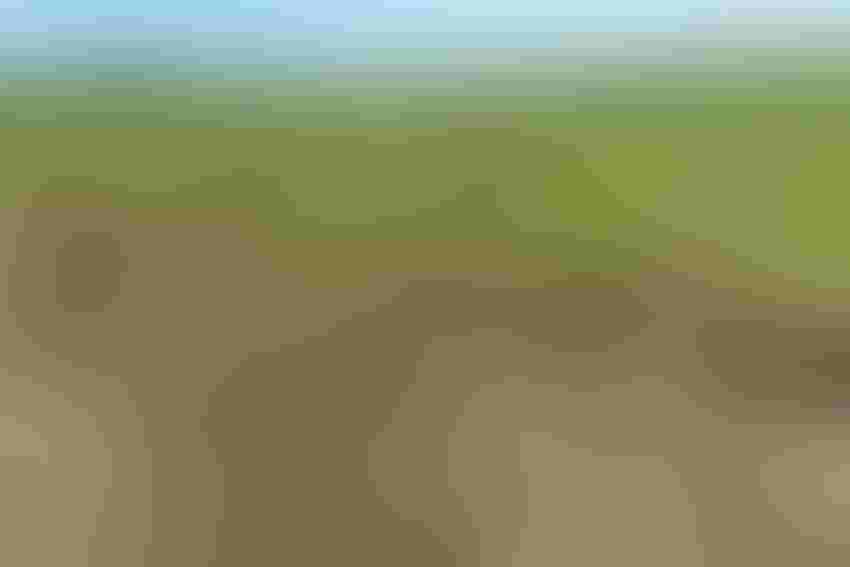 For landlords, cover crops are turning into a long-term investment that means much more to their farms than just rent money.
While cover crops might have once been a novelty idea decade ago, farmers across the country are finding that they're actually building trust within their communities, particularly with landlords.
Research from Iowa State University indicates that landowners have typically entrusted conservation practices to their tenants. But as education and promotion of cover crops reach larger audiences, more landowners are asking tenants to take care of their land through conservation practices such as cover crops.
Project spurs interest
Several farmers who have worked with Conservation Technology Information Center (CTIC) on their Cover Crop Math project have challenged the assumption that landowners leave it completely up to the farmer to choose what – if any – conservation practice they use. Three different farmers in particular have said that cover crops are becoming a sought-out practice within their own communities.
Dustin Schirm, a farmer in central Iowa, says he's noticed that landowners have been much more receptive to the idea of cover crops over the last several years.
"Around here, we've found that it's something that really makes landlords happy," Schirm said. "That's not something I think I'd say, but cover crops seem to be winning people over a little at a time. I think making landowners happy helps mitigate your risk too, because you're establishing that positive relationship and that trust we want to establish."
Cover crop advantage
Schirm believes cover crops could become a competitive advantage. "I've already talked to one potential landowner who says anyone who is going to farm his land has to use cover crops and there are no exceptions," he said. "So, if you're a farmer that uses them around here, it looks like you're not going to have a problem finding a landowner who has that same philosophy."
Schirm said he attributes that belief to more landowners understanding that soil health is the first priority.
"The mindset has changed from a 'We should care about this' into a 'We have to care about this,'" he said. "And now landowners and farmers are catching onto that. They're starting to get on the same page about these things."
When landlords seek out Jeff Stuck of Marcellus, Michigan, to farm their ground, it's not his bushel-busting yields that get the most attention. It's his commitment to soil health, starting with the soil tests he takes before he even bids on a farm, and continuing through his regimen of cover crops and no-till.
Landlords seek conservation
"Most of the landlords I deal with have searched me out," Stuck says. "They know how I farm, they like to see the no-till.
"I don't farm for everybody," he adds. "I don't farm for cash-hungry people. If you want the highest dollar, I'm not your guy. But if you want a good, honest return and want me to take care of your land, then talk to me."
Jed Gerdes in Illinois has encountered similar experiences in his community.
"Honestly, I think the advantage cover crops give you with landlords is the biggest economic benefit we have around here," Gerdes said.
Gerdes, who has been planting cover crops for nearly 30 years, said he remembers the days where it was difficult to convince landowners that cover crops were worth the investment.
Now, he says it's harder and harder to find a landowner who doesn't want cover crops on their land.
Educating landlords
"It's a huge selling point," Gerdes said. "If you're a farmer who is willing to grow them, it gives you an edge."
Gerdes said educating landlords is an important first step – because, as he puts it, "not every landowner is well versed in cover crops."
"Sometimes I say cover crops are one of those things where you don't know unless you try it," Gerdes said. "But for a lot of landlords, seeing is believing. If they see something they like, they're going to want to hold onto that."
Schirm emphasized similar points – adding that landlords have grown to appreciate cover crops for a lot of reasons, but they've also grown to love them just based on visuals alone.
"Seeing those healthy green fields makes landlords happy and they make us happy," Schirm said. "It all comes back to that neighborly atmosphere we're trying to create in our communities. If they see us taking care good care of our land, they want us to take good care of their land, too."
Check out these other recent stories involving cover crops: Options for drowned-out spots in fields and Nitrogen cycling and cover crops
Subscribe to receive top agriculture news
Be informed daily with these free e-newsletters
You May Also Like
---