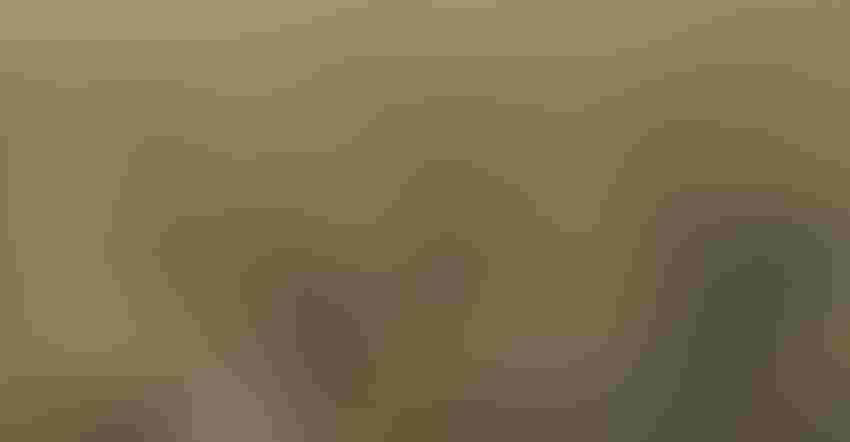 TESTING COVERS: This field north of Crofton is part of a network of studies on 17 farms across Nebraska looking at varied scenarios, weather and soil conditions for cover crop plantings.
Farms in 17 counties across Nebraska are serving as soil health demonstration sites for a project funded by the USDA Natural Resources Conservation Service Soil Health Initiative. The focus of this project is to look at how best to implement adaptive management of cover crops under varied farming scenarios, soil and weather conditions across the state.
It isn't that difficult to convince farmers that cover crops are a good thing. The questions for most producers surround how best to adapt cover crops into their system. The SHI project, sponsored by the Environmental Quality Incentives Program, partners with cooperating farmers, Nebraska Extension and University of Nebraska researchers to do just that.
"We are working with participating farmers to collect the data and information, and intend to develop annual or semi-annual case study reports for each farm," says Aaron Hird, NRCS soil health specialist. Funded projects exist in Chase, Cheyenne, Colfax, Custer, Dodge, Franklin, Greeley, Howard, Keith, Knox, Lincoln, Merrick, Nemaha, Otoe, Seward, Sherman and Stanton counties.
"Soil monitoring and management are comprised of three aspects, which include chemical, biological and physical/structural," Hird says. "The big picture of soil health includes the best management practices for all three aspects of the soil."
The challenge for Nebraska farmers moving forward is to address the soil structure issues they have on their cropland and rangeland.
"Cover crops and their roots directly impact the infiltration problem caused by poor soil structure and decreased organic matter," he says. NRCS Nebraska is poised to help with these issues in many ways like providing immediate assistance to assess the dynamic soil properties and complete a composite Soil Health Assessment on any land in the state.
"Farming involves adapting tools or methods to different sets of factors like different weather, soil and economic conditions," Hird says. "We are attempting through this project to demonstrate and promote the adaptive use of cover crops across the state in every area and environment where farming and ranching are being conducted."
Hird says that soil labs have embraced the newly emerging biological testing, along with continuing to provide excellent soil chemical analysis services.
"This soil health system implementation approach is very difficult to monitor and analyze," he says. "It is more straightforward to observe with your own senses in your own environment."
That's why it is the hope of NRCS staff for all Nebraskans to have the opportunity to see the soil on these demonstration farms, observe the soil health indicators, and return in a few years to make their own comparisons in their own area. Each of the farms involved in this initiative has already or will be hosting a field day.
In the coming months, Hird says an Advanced Cover Crop EQIP Initiative will be announced. "There will be a continuous EQIP sign-up at all local NRCS offices for this funding opportunity, and interested farmers and ranchers should talk to their local field office staff about their soil health," he says.
Subscribe to receive top agriculture news
Be informed daily with these free e-newsletters
You May Also Like
---