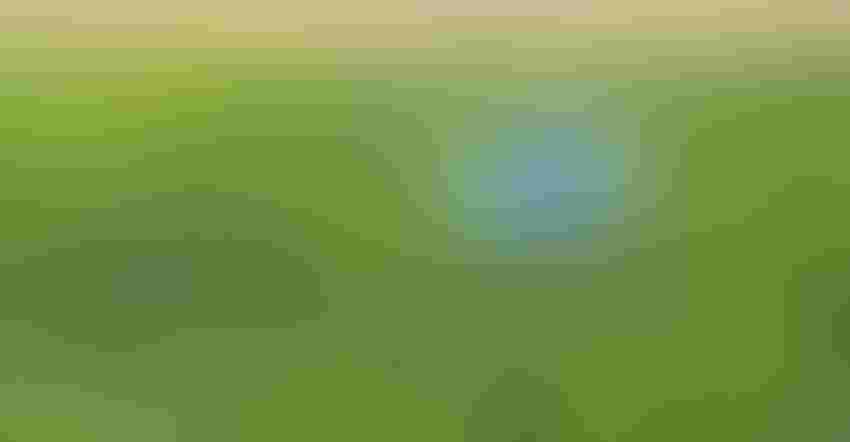 VARIETY MATTERS: Knowing which species you want in your cover crop mix is no longer enough. You also need to know which variety of that species you should plant.
Even though you won't get a cash return on your cover crop, it's still important to pay attention to seed quality when buying seed for your 2017 fall cover crop. Don Donovan, a district conservationist with the Natural Resources Conservation Service in west-central Indiana, believes farmers should spend more time choosing varieties and paying attention to seed quality when making purchases of cover crop seed.
Donovan is part of the Indiana Conservation Partnership that writes stories about important topics for soil conservation. Other partners include the Indiana Division of Soil Conservation within the Indiana State Department of Agriculture, the Indiana Association of Soil and Water Conservation Districts, and Purdue University Extension.   
Different varieties of a particular cover crop species have different characteristics, Donovan says. Therefore, it's important to be aware of which variety you're planting. This is especially true with annual ryegrass. Don't buy just any annual ryegrass, he stresses. Do your research and choose a variety that works well as a cover crop in your part of the state and will survive the winter, but will terminate easily in the spring. 
Variety not stated
Donovan recommends you don't buy any "variety not stated" or VNS annual ryegrass, as you may end up with a major headache! Successful users of annual ryegrass as a cover crop across Indiana have found that there are several varieties of annual ryegrass that will survive Indiana winters, but will terminate in the spring when you follow published guidelines. Do your research and choose wisely, he says.
Cereal rye is another cover crop where variety can make a difference. Different varieties of cereal rye also have different characteristics, such as reaching maturity at different heights, breaking dormancy at different times in the spring and stooling out at different levels in the spring. All of these differences can impact how you terminate them or how they address the resource concern. 
If you buy cereal rye that is VNS, you may have a mix of several varieties that break dormancy at different times. That could impact your termination decisions.
Raise seed
If you wish to raise your own rye or purchase from a local source, Donovan says you need to have the seed cleaned and labeled. You should also take a sample and run a germination test with the seed lab within the Office of the Indiana State Chemist. 
This will ensure that you plant the correct amount of viable seed to produce the results you wish to have, Donovan explains. Ensuring quality seed and making sure there are no troublesome weed seeds present is a requirement for cost-share in many state and federal cover crop cost-share programs, he notes.  
Treat your cover crop seed selection like you do your cash crop seed selection, he recommends. Do your research and talk to other farmers who have been successful with the cover crop you wish to use.
When possible, do on-farm trials to help you select the variety that will work best for your operation and meet your resource needs.
Subscribe to receive top agriculture news
Be informed daily with these free e-newsletters
You May Also Like
---