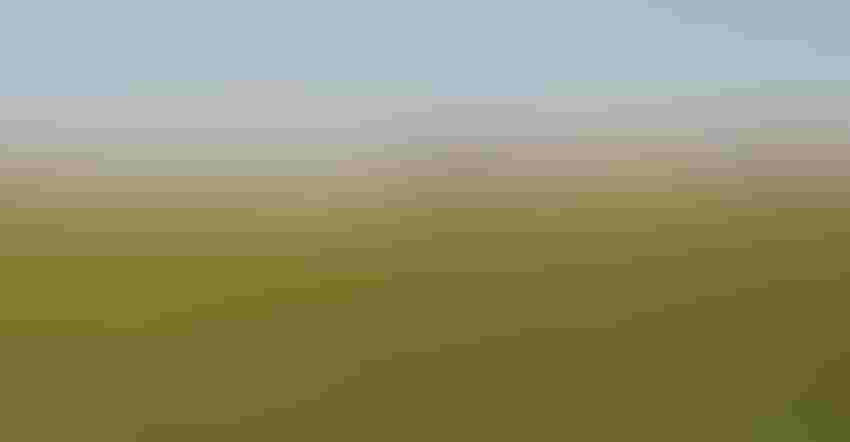 PLANT COVER CROPS EARLIER IN THE FALL: Strategies that allow cover crops to be planted earlier in the fall provide better biomass growth in the fall and spring, which in turn provides better weed suppression.
Herbicide resistant weeds are the enemies of crop producers across the region. Farmers who have adopted cover crops have noticed not only improvements in soil health, the capture of nutrients and reduction in erosion, but also a suppression of the toughest weeds.
"Cover crops are certainly not the silver bullet for solving all your weed problems," Chris Proctor, Nebraska Extension weed science educator, told farmers at a recent Crop Production Clinic in Norfolk, Neb. "But farmers who use cover crops believe they help slow weeds down."
Cover crop biomass is a key component in controlling weeds, so the more growth of the cover crops, the more control producers can expect of weeds from that biomass. That's why fall cover crop planting dates and spring termination dates are crucial when it comes to getting that control effect, Proctor said.
"Managing resistant weeds is a challenge. We need a lot of tools in the toolbox," he said. "In these really difficult situations, we can't rely just on our herbicide programs. We can't rely just on a couple different modes of action."
Understanding weed science helps producers understand why these weeds are so tough to control, no matter which control tool is being employed. Proctor said that if a farmer recognizes the emergence of waterhemp or Palmer amaranth four days after weed emergence, it could realistically be another seven days before an herbicide treatment can be made on the field.
Wind, rain and hectic springtime field activities make that a reality. By the time another week passes, both tough weeds already are at a height that makes them marginal to control with many herbicides available, with waterhemp slightly shorter. If that window is missed, they are even tougher to control.
"To control the weeds, the smaller the better," Proctor said. "It's best to control them before you can even see them."
Studies of waterhemp and Palmer amaranth plants prove that both weeds will adapt to their field situation and produce seed one way or another. However, they are tamped down substantially if the crop canopy can get ahead of them.
Nebraska research studies with cover crops and weed suppression have shown mixed results because of weather variations each year. For instance, in the cool spring of 2018, cover crop growth was so slow on some trial fields that it took until June 1 before the covers reached enough biomass to truly control weeds. By this time of termination, the cash crop was planted extremely late. In many years, this would hurt the yield, Proctor said.
"Finding that sweet spot with these cover crops is the real challenge," he said. "Trying to figure out when to plant them, how long to let them grow and when to terminate them is challenging."
Studies between early and late cover crop fall planting dates show that earlier is better, he said. This allows the cover crop to grow well into the fall and grow enough biomass to help with weed control earlier in the spring.
"On fall cover crop planting time, it seems there is a tipping point in early to mid-October," Proctor said. "You get a big decrease in the biomass of a rye cover crop if you plant later than Oct. 15."
Termination dates also are tricky because of the varied cover crop growth that depends on varied weather conditions. If producers terminate too early, they may not have enough biomass to suppress weed pressure, but they will be more likely to be able to plant the cash crop on time. If they terminate too late, they most likely will have better biomass and control of weeds, but delayed cash crop planting may hurt yields.
Researchers theorize that earlier maturity group soybeans or earlier maturity corn may allow for earlier fall harvest and earlier cover crop planting for better establishment and more biomass in the fall and spring, without harming the yield of a subsequent cash crop, Proctor said.
"Farmers have been seeing weed suppression from cover crops," he added. "Now we are trying to understand the science to find out why this is happening."
About the Author(s)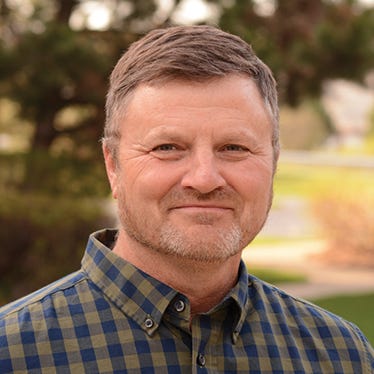 Curt Arens began writing about Nebraska's farm families when he was in high school. Before joining Farm Progress as a field editor in April 2010, he had worked as a freelance farm writer for 27 years, first for newspapers and then for farm magazines, including Nebraska Farmer.
His real full-time career, however, during that same period was farming his family's fourth generation land in northeast Nebraska. He also operated his Christmas tree farm and grew black oil sunflowers for wild birdseed. Curt continues to raise corn, soybeans and alfalfa and runs a cow-calf herd.
Curt and his wife Donna have four children, Lauren, Taylor, Zachary and Benjamin. They are active in their church and St. Rose School in Crofton, where Donna teaches and their children attend classes.
Previously, the 1986 University of Nebraska animal science graduate wrote a weekly rural life column, developed a farm radio program and wrote books about farm direct marketing and farmers markets. He received media honors from the Nebraska Forest Service, Center for Rural Affairs and Northeast Nebraska Experimental Farm Association.
He wrote about the spiritual side of farming in his 2008 book, "Down to Earth: Celebrating a Blessed Life on the Land," garnering a Catholic Press Association award.
Subscribe to receive top agriculture news
Be informed daily with these free e-newsletters
You May Also Like
---