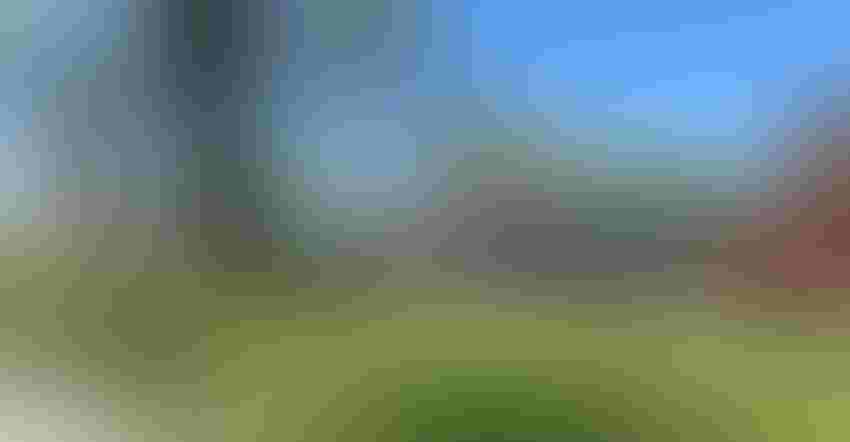 WAITING TO PARK: Rows of polished jeeps with bike racks filled the small town of Treloar, Mo., replacing the dust-covered cars typically found here.
Mindy Ward
I had to wait for a parking spot. No, I wasn't at a grocery store. I was in my small town of Treloar, Mo., trying to get in my daily exercise on the Katy Trail. Honestly, I can't wait for things to go back to normal, where my little piece of quiet heaven is not overrun by city dwellers who decided to venture out to the country when their municipal parks shut down during the COVID-19 outbreak.
On any other given weekday about noon, my car is the only one parked at the access to the Katy Trail State Park. Along my one-hour hike, I may pass a biker or a fellow jogger, but they typically started their trek down the trail in nearby Marthasville.
But after weeks of the stay-at-home order in place and the governor encouraging people to exercise and enjoy the fresh air, well, my outdoor gym was no longer "private." And, frankly, I don't like it.
Not an urban dweller
In my lifetime, I've spent a whopping 10 years total living within the city limits. The first seven were not my choice. I was a child, and we lived in a subdivision in Old Monroe. I hated it. I was so glad my parents moved to the farm.
The other three years were in my adult life, and even those were on separate occasions — once in college in Columbia, once for my first job in Kansas City and another in the town of Willmar, Minn. — which is not exactly the mecca of big-city life, more like two hours outside of the Twin Cities.
I live in the country for a reason. I like wide-open spaces, slow-moving traffic and few people. But during the recent pandemic, the city came to the country.
City residents move out
I tell myself it is only a phase. Once this crisis is over, things will return to normal here in the country. Then I read a USA Today headline that says, "Get me out of here! Americans flee crowded cities amid COVID-19, consider permanent moves."
Oh no.
The article goes on to share how a Harris poll found nearly one-third of Americans are considering a move to a less densely populated area because of the pandemic. Some want to move out of fear — they don't like living in such close proximity should another outbreak occur.
Then there are those couples with young kids who are "going stir-crazy" trying to entertain in an 800-square-foot apartment high rise. One real estate agent, whose has seen increased calls, says of families, "This pandemic has made them obsessed with getting out of here as soon as possible so they have outside space."
Honestly, I don't want more people coming to my hidden gem in the southern hills, but I try to see the upside.
Pay attention to rural America
The first time I had to wait to park (yes, there was more than one), I thought it was nice. All these people can get in touch with rural America. My portion of the trail traverses farm fields, cattle pastures and even passes next to the Missouri River. Perhaps they would gain a greater appreciation for farmers and ranchers.
Then they mounted their bikes, so many bikes, and started off, dogs in tow. They started immediately talking to each other, and suddenly, my serene scenery turned into loud landscapes. These city dwellers were blowing past some of the most fertile farmland, colorful cattle and rambling river and not even noticing. Then I realized, they did not come to my trail to connect with agriculture.
So, my pace quickened as it often does when I'm miffed. I live in the country. I write from home about agriculture. I go to the trail every day to remind myself why I write and for whom I write. I honor farmers' commitment to feeding, fueling and clothing my life, by acknowledging the changes in crop progress — the corn is up, the fields are wet, they spread manure today.
I stop and watch a cow with afterbirth hanging out only to spy a newborn calf on a rock ledge. I marvel at this quiet lifestyle that produces such an abundance for those of us in the country and city.
My concern mounts. If more urbanites move to the country, my fear is they will not conform to the lifestyle here, but rather try and transform it to fit theirs. I still hold out hope they will see it through my eyes.
But if my recent trail travels taught me anything, it is they want to come to the country, but they don't want to slow down and enjoy it. Or perhaps, I'm just real salty about waiting to park in small-town USA. I guess I should slow down a little as well.
Subscribe to receive top agriculture news
Be informed daily with these free e-newsletters
You May Also Like
---