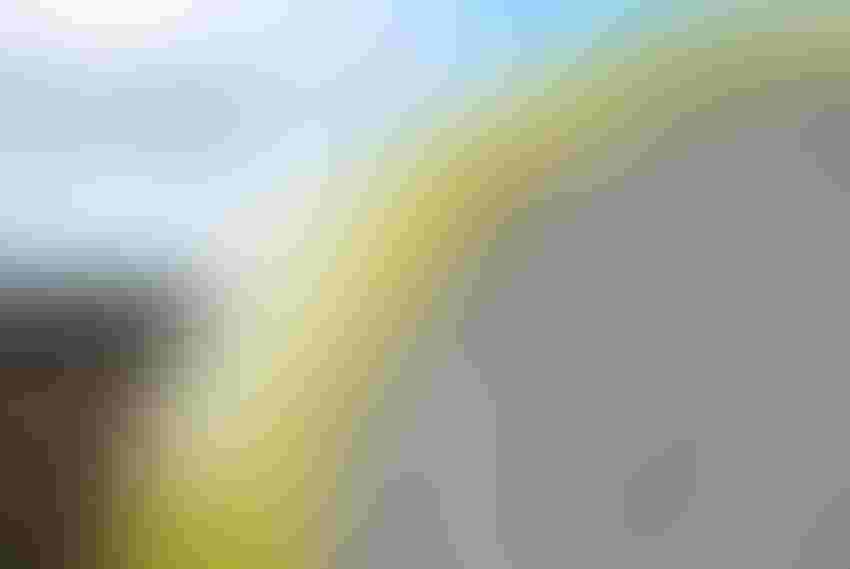 Landowners will have two options on converting their generic base to a covered commodity under the farm bill, including the newly added seed cotton.
Cotton producers were pleasantly surprised Feb. 9 when seed cotton became a covered commodity under Title 1 of the 2014 Farm Bill. This will have wide-ranging implications for not only cotton producers but all landowners and producers who have generic base on farms.
While we are waiting on USDA's interpretation of the bill and how it will be put in place, we do know the generalities of the program.
Seed cotton is unginned upland cotton – a combination of cotton lint and cottonseed. In other words, it is cotton in its raw form just like it is packed into a module. Numerous articles have recently been written in the Southeast & Delta Farm Press, so I will only touch on a few highlights and discuss the decision-making process. Only landowners with a generic base will have a decision to make.
In Tennessee, there are 766,837 acres of generic base. Tennessee is projected to plant between 300,000 and 400,000 acres of cotton in 2018. So, around half of that base is on non-cotton farms.
Landowners will have two options on converting their generic base to a covered commodity under the farm bill, including the newly added seed cotton:
Option 1 (Default option if no decision is made): Seed cotton base equal to higher of 80% of generic base or 2009–12 average seed cotton plantings, not to exceed total generic base – any unconverted generic base becomes unassigned crop base and ineligible for PLC/ARC; or

Option 2: 100% of the generic base converted proportionately to seed cotton base and bases of other covered commodities based on 2009-2012 planting history.
While the decision on whether to go with Option 1 or Option 2 is a landowner decision, producers with an FSA power of attorney under the 2014 Farm Bill can make that decision for the landowner. Details have not been released for the seed cotton program that would indicate that has changed or not. Regardless, producers should discuss with their landowner the different options.
The Best Option?
In meetings where we have discussed the program, landowners and producers have asked which is the best option? As the 2014 Farm Bill was and is, there is no one-size-fits-all with regards to the seed cotton program. Landowners and producers are making a decision on a program that offers a safety net where payments are driven by price levels (Price Loss Coverage or PLC) or yield and price levels (Agriculture Risk Coverage County or ARC-CO) over this year for sure and most likely through the life of the next farm bill. So it is a decision that will be long term.
There are some generalities that can be made without running numbers through a decision aid, which when developed and released I would certainly recommend.
First, cotton producers who are planting close to their generic base or more than their generic base are going to prefer the option that gives them the highest seed cotton base, probably Option 1. That will give them a better safety net for cotton price protection than they most likely have now.
Second, the real hand-wringing decision will be among landowners and producers who have a generic base and have not planted cotton in recent years, or don't have plans to plant cotton in the future. They must weigh whether they want or need a base that offers a safety net on crops that most likely mirrors their current planting history, or do they want a base that they think has the potential to generate the most payments over time. That will not be an easy decision to make.
Comparing Crops
Historically, having a cotton base, or in this case a seed cotton base, has always been the most-desirable base to have in the South compared to a corn, soybean, or wheat base. With the provisions of the 2014 Farm Bill and the creation of the PLC & ARC-CO programs that premise changed.
Wheat and corn have generated the last few years comparable payments to previous cotton programs. The latest ARC-CO payment data for the 2016 crop year that were paid in 2017 shows that in Tennessee producers in 92 counties with a corn base in ARC-CO had a per-acre payment rate on the average of $56.80. It ranged as high as $82.67.
For wheat, 86 counties had an ARC-CO per-acre payment rate on the average of $38 with a high of $52.93.
Soybean ARC-CO payment rates in Tennessee averaged $32.40 per acre in 63 counties with a high of $62.91. 
Granted, due to the moving average price component that is in the ARC-CO calculation, I would not expect the payment rates to be as high for the 2017 crop year. Yields in most counties were probably high enough to offset any drop in prices and negate any ARC-CO payments for 2017 paid in 2018 for corn and soybeans. However, prices for corn and wheat were below their reference price and would generate a PLC payment.
So, that leaves a landowner and/or producer who is not planting cotton with the decision on whether they want a base created by Option 2 that is maybe similar to their current cropping plans or do they want a bases that has the potential to generate the highest payments. That may be Option 1 or it may be Option 2.
For non-cotton landowners and producers, it may be desirable to have a combination of farms under both options. When seed cotton regulations are released and decision aids are made available, I will be very interested in analyzing these type of farms as to the probabilities of payments.
Landowners and producers should start getting their information together to run through decision aids if needed. Their acre history will be available from FSA. Yield data on cotton, if payment yields will be updated, will need to come from producers and may be available from crop insurance agents.
Look for additional information and decision aids to be available from your Extension office.
(Danehower is a Farm Management Specialist with University of Tennessee Extension.)
Subscribe to receive top agriculture news
Be informed daily with these free e-newsletters
You May Also Like
---