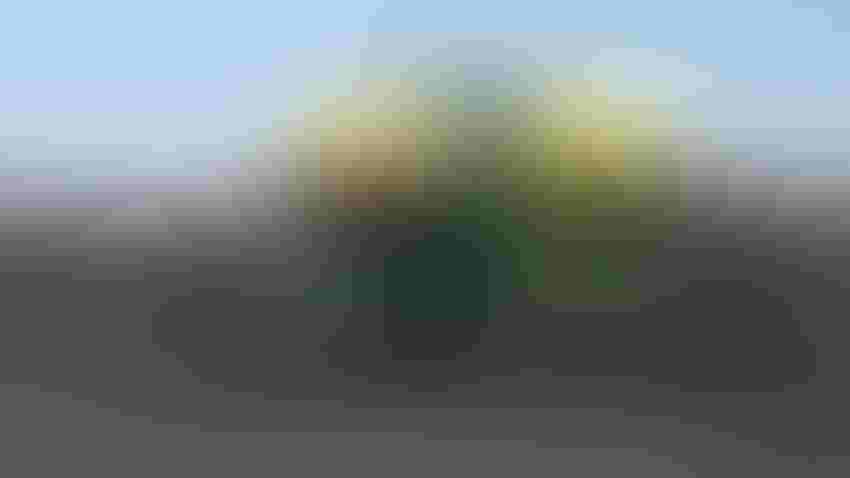 It's all in for farmers every planting season when they put huge investments at risk.
Logan Hawkes
While spring is still a few weeks away, warm temperatures and abundant sunshine has many South Texas farmers anxious for the start of the 2017 crop year, and they haven't been sitting idly by as the days get longer and daytime temperatures push well into the 80s.
Already, tractors have been running hard to get the ground tilled in most fields from south of Victoria h down the coast as far as the tip of Texas and the U.S./Mexico border. Farmers have also been busy applying herbicides across the region in anticipation of an early planting schedule.
Meteorologist Dale Nelson in Corpus Christi says farmers are still hoping for a couple of inches of rain before seed is put in the ground, but he warns t late winter will still bring chilly weather to the Coastal Bend, as early as next week as frigid Canadian air filters south.
But with soil moisture considered adequate across most of the southern regions of the state this month, and warm days dominating the forecast for next week, farmers are wasting no time getting a jump on planting season.
"No one can say with certainty when Old Man Winter will retreat signaling the start of an early spring. But I think we are going to see some fairly cold winter nights over the first couple of weeks of February, maybe even later in the month. But it has been unseasonably warm the last couple of weeks especially and farmers around the Coastal Bend would rather be ready for an early spring than be late getting a jump on the season, so there is a lot of activity across South Texas right now as growers tune up for what they hope will be an early start to the planting year," Nelson says.
Dr. Carlos Fernandez, Texas A&M AgriLife Research agronomist at the Corpus Christi Extension Research Center agrees. "Everything looks to be on or ahead of schedule," he reports. Farmers are preparing seedbeds and continuing to work fields in preparation for an early start to the season.
FARMERS HOPEFUL
National Weather Service forecasters in Corpus Christi say while the Coastal Bend has fallen slightly below its rainfall average for the new year so far, recent rains have left farmers hopeful. The same is true for the Upper Coastal Bend and the Lower Rio Grande Valley. And if only annual averages are realized in the spring, it "could be a promising start to the crop year."
"We expect very good conditions for germination," Fernandez reported in a Texas AgriLife communique this week.
Danielle Sekula, Texas AgriLife IPM Agent in Weslaco, says farmers in the Lower Rio Grande Valley (LRGV) are a step ahead of schedule compared to most others in South Texas. Located in the sub-tropical climate of southernmost Texas, the Lower Valley is traditionally the first in the state and nation to start the annual spring planting process.
"Everyone is busy getting fields ready for planting [in the LRGV]," she says.
Soil moisture is adequate there as well thanks to recent showers, and temperatures in Deep South Texas have been even warmer than other parts of the southern region.
But not all things are good in an unseasonable warm winter. Texas Animal Health Commission (TAHC) officials say the warm winter may be a factor in recent reports and discovery of fever ticks, not only in the Valley and along the Permanent Quarantine Zone along the Rio Grande River, but also in Live Oak and Kleberg counties to the north of the region as well.
And Texas AgriLife officials in Weslaco say it is possible that the dreaded sugarcane aphid may create problems this year after successfully wintering in the Valley and areas farther north. The fever tick and the sugarcane aphid are known to migrate out of northern Mexico where winter temperatures have been incredibly mild yet this winter.
In South Texas, farmers know the good comes with the bad, and a warm winter, which can create pest and weed problems in the new crop year, can also provide farmers with an early start to the season, and that's what they are hoping for.
Subscribe to receive top agriculture news
Be informed daily with these free e-newsletters
You May Also Like
---