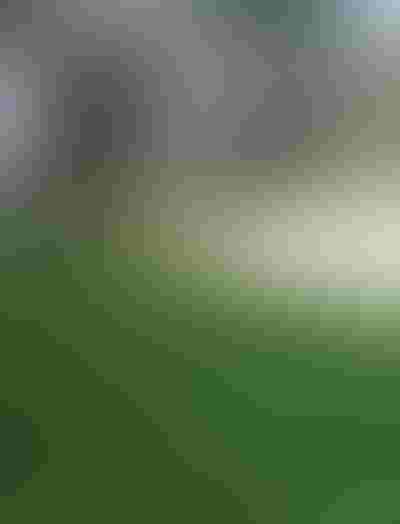 Neither drought, nor record-breaking heat, will prevent the Sept. 14 Late Season Field Crops Tour at the Tidewater Agricultural Research and Extension Center near Suffolk, Va., from going on.
Virginia Tech researchers have struggled through a drought that drained their irrigation pond and livestock lagoons and record breaking heat to produce field crops that will yield some valuable drought-related research data.
In some cases knowing which varieties and which production strategies survived best in the hot, dry weather may be more valuable than data generated in more historically normal weather conditions.
Visitors to this year's annual fall event will get a look at several fall cotton defoliation strategies. With cotton plants severely stunted by heat and drought most Southeast Virginia growers have not had to use plant growth regulating chemicals. Some of the defoliation strategies tested at the research station may provide valuable rates, timing and application method for defoliation.
Farmers attending the Mid-Season Crop Tour at the Tidewater Station got a look at some research geared to spike interest in barley production in the state. David Holshouser and research associate Phillip Browning are looking at the economics of double-crop soybeans and barley versus either wheat-soybean double-crop or full-season soybeans.
With another season of barley and wheat in the books, the Virginia researchers will take a new look at these comparisons. Initial results indicate barley held up well versus either system.
Since the earlier field day, Osage Bio, which buys barley for their now operational ethanol plant in Hopewell, Va., has upped their price to 80 percent of the monthly trading price of corn. How much difference the price increase makes in the economic viability of barley for Virginia farmers remains to be seen.
Fewer disease problems
Extremely dry and hot weather has reduced disease problems in most crops, but diminished yield potential makes it more critical to manage harvest-time diseases. Virginia Tech researchers will discuss some things for growers to consider as they move toward harvest time for peanuts, cotton and soybeans.
Peanut variety and maturity assessment will be a timely topic as Virginia growers seek to salvage as much of their crop as possible. Heat and drought have kept peanuts in a drought situation for most of the growing season and will likely produce a non-uniform crop, making harvest timing more challenging.
Grain sorghum isn't a major crop in Virginia, but one in which growers have shown more interest in recent years. At the Sept. 14 Virginia Tech field day, growers will have a chance to look at a number of grain sorghum varieties.
Insects, especially spider mites, can be the final nail in the coffin for a drought-plagued crop. Adding insult to injury can put an even bigger damper on what is shaping up to be a less than average yield for crops across the board in Virginia.
During the meeting, there will be an exhibit by agricultural product manufacturers and ag services. There also will be updates by FSA and NRCS officials.
Registration for the meeting begins at 1:30 p.m. and the tour begins promptly at 2:00 p.m. For more information concerning the meeting, contact Gail White at the Tidewater Station —757) 657-6450, ext. 430 or [email protected].
email: [email protected]
Subscribe to receive top agriculture news
Be informed daily with these free e-newsletters
You May Also Like
---