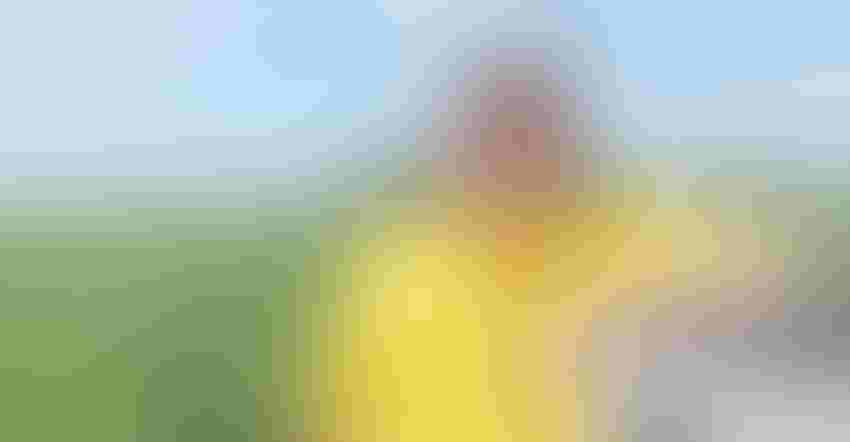 Plains Cotton Growers Director of Field Services, Mark Brown, Lubbock, Texas.
Shelley E. Huguley
Plains Cotton Growers Director of Field Services, Mark Brown, visits with Farm Press about the state of the 2021 crop within PCG's 42-county service area. He discusses rainfall, weeds and supply chain issues, and the approaching decision of whether to apply plant growth regulators (PGRs).
"We're very pleased," Brown said about the 2021 crop progress following a field day at the Texas A&M AgriLife Research and Extension Center, Halfway. 
While many cotton acres in the northern Panhandle have been converted to grain crops due in part to higher grain prices, Brown said they still have a considerable amount of cotton acres. "Keep in mind that, at least to this point, we have not lost nearly the acreage or have the abandonment we had from severe storms last year in June. Even though we have fewer acres up there, people are still optimistic."
South of the Panhandle Lubbck south (Lamesa south), "we've got dryland acres down there this year that we have not seen in three years. So, we're pleased with the acreage amount."
Throughout the PCG service area, crops are about two weeks behind. "So, as we say in most years, we're going to need a good September and October, and at the very earliest, we need an average freeze date," Brown said. "We're interested in seeing what the final numbers are from the acreage certification reports through FSA (Farm Service Agency), then we'll have a better handle on this."
Supply chain shortages
PCG's growers began the year "very dry. It looked as if it was going to be another disastrous year for us," Brown said as he stood in a cotton field. "Thank the Lord, the rains am and we're grateful for that."
But with rainfall comes weeds, a lot of weeds. And coupled with that, supply chain issues. "With the continued COVID situation and global situation, we have continued to see supply chain issues, in a lot of different things, including the crop protection chemicals, such as the herbicides that our producers are trying to get a hold of. Many of these different products they utilize are completely depleted right now," Brown said.
Plant Growth Regulator
As fields begin to approach first bloom, Brown said with the excessive rainfall, producers may want to consider applying a plant growth regulator (PGR). "As we reach early bloom stage, that's a really good time to double-check and make sure we're not getting too growthy in comparison to the amount of fruit load that we're putting onto the crop. With all the rainfall, PGRs might be something producers may need to look at this year."
Watch the Facebook video below to view Brown's interview, along with his demonstration on how to determine if it's time to apply PGRs. 
Subscribe to receive top agriculture news
Be informed daily with these free e-newsletters
You May Also Like
---