Stay legal with herbicides if you plant new tolerant cotton
Stay legal with herbicides if you plant new tolerant cotton
On April 1, the Environmental Protection Agency announcement a 30-day public-comment period for in-crop use of dicamba herbicide with Bollgard II XtendFlex cotton and Roundup Ready 2 Xtend soybeans.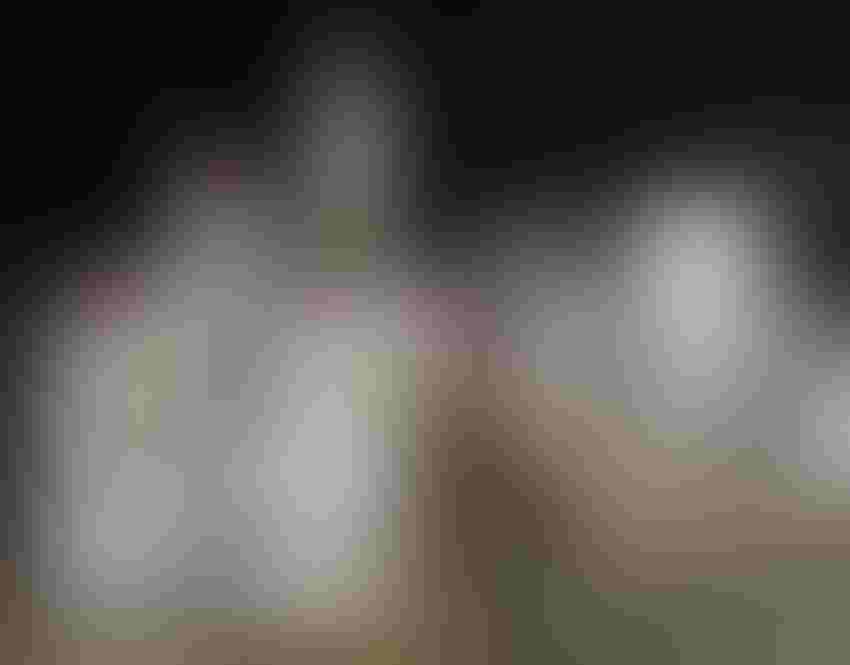 Cotton growers can plant dicamba- or 2,4-D-tolerant cultivars this year in the Southeast, but they need to make sure not to spray the herbicides in-crop because it is illegal to do so right now. Regulators will be watching.
Last year, growers could grow Monsanto's dicamba-tolerant cotton, but the Environmental Protection Agency has not yet registered dicamba for in-crop use for cotton. Estimates from University of Georgia Extension figure 20 percent to 30 percent of Georgia's cotton acreage in 2015 was planted to a auxin-tolerant cotton cultivar.
This year, dicamba-tolerant cotton cultivars are available again, along with Dow's 2,4-D-tolerant cotton offering, but growers still cannot legally spray either of the auxin herbicides in-crop.
"During 2015, we are unaware of any Georgia grower making off-label illegal dicamba applications to their crop.  Our growers should be proud of this accomplishment. They are leading our industry in stewarding agriculture," said Stanley Culpepper, UGA Extension weed specialist. "For 2016, as of now, it appears very likely that growers will be faced with the same dilemma of not having labels allowing applications of dicamba or 2,4-D in-crop to their respective new trait technologies." 
The message is simple: Keep following all label directions. At recent grower meetings, the Georgia Department of Agriculture stressed it will look closely for off-label applications of 2,4-D or dicamba in cotton and soybeans this year.
"Growers should consider the many, many risks involved for them directly if they make illegal applications of any pesticide. The indirect effect from off-label pesticide applications poses great risk to our industry.  Making wise decisions when it comes to applying pesticides is one of the most important keys to agricultural sustainability," Culpepper said.
It is not clear when EPA will register the new herbicide formulations for the respective seed-tolerant systems, but industry representatives believe it will be in 2016 but not in time to use the herbicides for 2016-planted crops.
Growers will know in just a few seconds
On April 1, the Environmental Protection Agency announced a 30-day public-comment period for in-crop use of dicamba herbicide with Bollgard II XtendFlex cotton and Roundup Ready 2 Xtend soybeans.
Ty Fowler, technology development manager for Monsanto, is encouraged growers will get access to the dicamba formulation to fully compliment the company's new auxin seed trait.
But …
"It is our hope growers will understand the risk associate with doing anything off-label. The thing is you want to be a good neighbor. You don't want to be the guy to do something wrong that impacts your neighbors," Fowler said, during an interview at the 2016 Midsouth Farm and Gin Show Feb. 26.
"Growers need the technology. We need the access with good modes of action we previously have not been able to use in cotton. But we need to protect that. And right now, the best way a grower can protect that technology is to abide by the current labels," Fowler said.
In an official company release, Monsanto asks growers at this time "Not to apply dicamba in-crop to Bollgard II Xtendflex or Xtendflex cotton in 2016. While no in-crop use of dicamba is currently approved, some dicamba products may be labeled for weed control prior to planting a crop and subject to minimum plant back restrictions."
Culpepper tells growers in Georgia to hang tight. National farmer organizations and agronomic associations continue to champion the growers' need for better tools to fight hard-to-control weeds, and continue to press EPA to register the new formulations of the auxin herbicides.
"When the EPA registers these tools for use in-crop, I assure you all growers will know in just a few seconds," Culpepper said.
The seed technology for Monsanto's Roundup Ready 2 Xtend soybeans and Bollgard II XtendFlex cotton was approved for unrestricted commercial planting Dec. 2014, following a USDA assessment.
Subscribe to receive top agriculture news
Be informed daily with these free e-newsletters
You May Also Like
---