Reducing costs may help cotton producers stay in business
Reducing costs may help cotton producers stay in business
"My analysis was that if you take the six rows on one side of the planter you had 54 seed per two feet of row (three seed per 12 inches) and on the six rows on the other side you had 48 seed per two feet of row," Hood noted. "So we had an 11 percent decrease in the seed."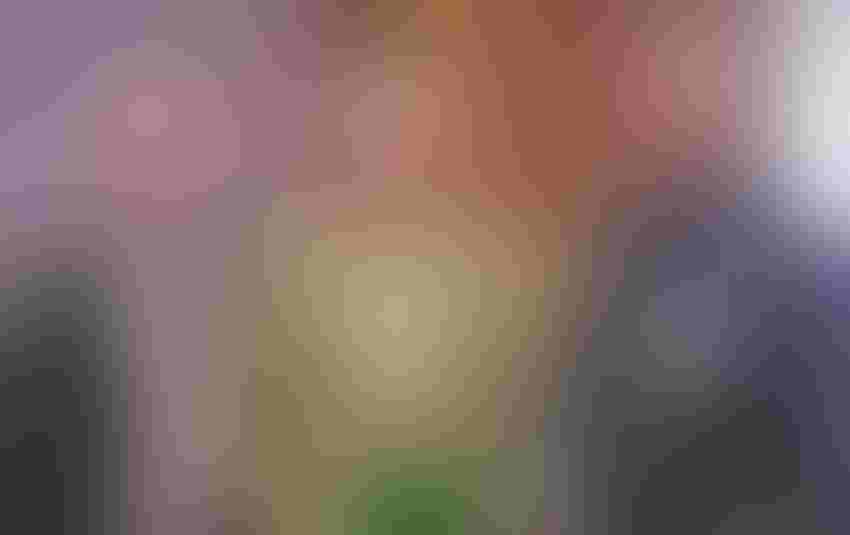 <p><em>KENNETH HOOD, center, partner in Perthshire Farms, visits with Tom Allen, Extension plant pathologist for Mississippi, and Mark Rogers of double &ldquo;R&rdquo; Farms, during a break at the National Conservation Systems Cotton and Rice Conference.</em></p>
Kenneth Hood says the choice is simple for the owners of Perthshire Farms, a 13,000-acre cotton, corn, soybean and wheat operation in the north Mississippi Delta: Either control root-knot nematodes or get out of the cotton business.
Hood, who along with brothers, Cary, Curtis and Howard, manages the sprawling farm in northern Bolivar County near Gunnison, Miss., says they know where the blame lies for the problem they face. Some of their fields have been in cotton for 50 years.
But that doesn't lessen the seriousness of the dilemma. With the permanent loss of aldicarb or Temik from the marketplace, growers no longer have a relatively cheap and effective chemical means of controlling the underground pests. Telone, a soil fungicide and nematicide, is effective but expensive, costing around $50 per acre.
Hood talked about the situation and the steps he and his brothers are taking to try to deal with root-knot nematodes during a presentation at the National Conservation Systems Cotton and Rice Conference in Tunica, Miss.
"I can't keep raising cotton – my yields have gone to pot because of root-knot nematodes," he said. "It costs $50 an acre to put out Telone so what can I do to offset some of those costs? If I don't, I've got to get out of the cotton business."
Hood and Tom Allen, Extension plant pathologist with Mississippi State University, are experimenting with only applying Telone in high root-knot nematode population areas. Another possibility is reducing seeding rates using precision farming techniques. Hood decided to try a new approach to the latter in 2013.
"Over the years, I've tried to lower plant populations, and I didn't like what I saw," he said. "It affected my yields. But we started asking why do every row the same all the time."
Hood decided to vary the seeding row on his 12-row planter, planting three seed every 12 inches on one row on one  side and three seed per 24 inches on one row on the other. The cotton on both sides was handled the same way throughout the growing season.
"My analysis was that if you take the six rows on one side of the planter you had 54 seed per two feet of row (three seed per 12 inches) and on the six rows on the other side you had 48 seed per two feet of row," Hood noted. "So we had an 11 percent decrease in the seed.
"What happened to our yield? Our yield (4,241.5 pounds of seed cotton per acre on the 54-seed-per-two-feet-of-row side and 4,245.4 pounds on the 48-seed-per-two-feet-of-row side) was about the same or maybe just a little bit better where we did that, and I spent about $13.11 less per acre on seed in those rows."
Subscribe to receive top agriculture news
Be informed daily with these free e-newsletters
You May Also Like
---