Randy Crowe: 'Weevil eradication and no-till have been our salvation'
Randy Crowe: 'Weevil eradication and no-till have been our salvation'
"The two most important things that have happened in my farming career have been boll weevil eradication and no-till," says Lafayette County, Miss., producer Randy Crowe. "Add in Roundup Ready and Bt technologies, and you're talking a major revolution in cotton production. Without these changes, I'm not sure I would still be farming today."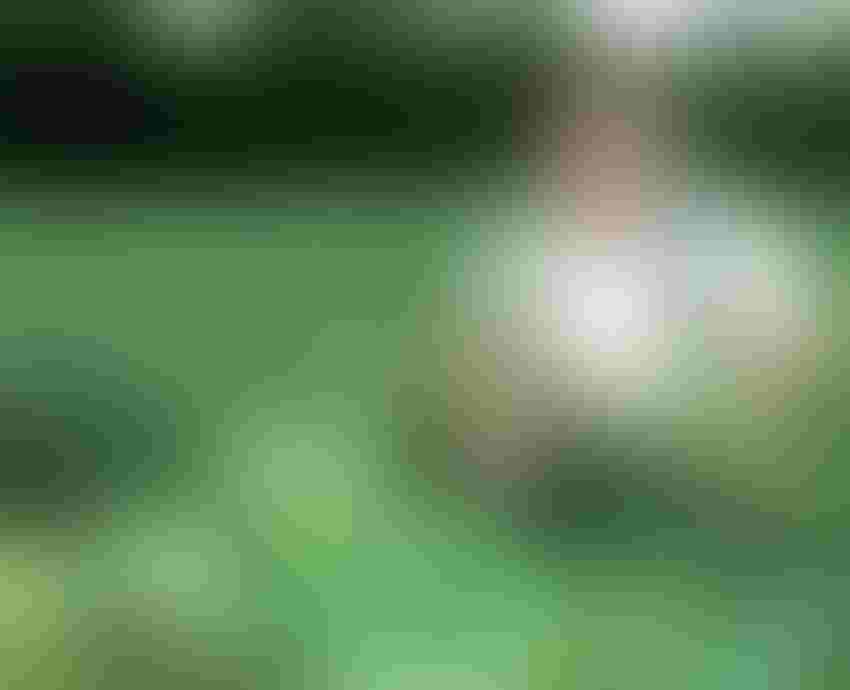 <p> <em>THE BOLL WEEVIL eradication program has been &ldquo;a miracle for cotton growers,&rdquo; says Randy Crowe, who farms near Oxford, Miss. Thanks to the program, &ldquo;we&rsquo;ve not had a weevil in any of our cotton since 2005.&rdquo;</em></p>
Randy Crowe still has vivid memories of growing cotton in the days when the boll weevil ran rampant in the fields he and his father, Dwight, farmed near Oxford in north Mississippi.
"For a couple of years before the eradication effort got under way," he says, "farmers checked their own pheromone traps. We had two or three traps per acre, and when we'd go to inspect them they would be jam-packed with weevils, with more crawling all over the outside trying to get in.
"It was like an old horror movie," he says. "There were so many weevils in the traps we couldn't hope to count them all. The Mississippi State University specialists came up with a formula to get numbers by calculating the volume of the mass of weevils in a trap. And we were emptying traps twice a week.
"When Dad and I were farming together, we had two John Deere 600 Hi Cycle sprayers, and when weevils would hatch out we'd spray four days a week for six weeks, sometimes eight to 10 weeks, to try and break the life cycle. We practically lived on those sprayers — it was long, exhausting work, fighting just that one insect. My back hurts just thinking about it!
"We were spending $3 per acre per week battling weevils, and that was a good chunk of money with cotton prices as they were. By having no paid labor, we were able to just hold on by the skin of our teeth economically. Every penny we made went back into the farm. My parents made sacrifices and I made sacrifices for the sake of the family business. A lot of years, it was nip and tuck just to survive.
"The eradication program has been a miracle for cotton farmers, and everyone who supported it is due a big vote of thanks. The last weevil we had on any of our cropland was in 2006.
"The two most important things that have happened in my farming career have been boll weevil eradication and no-till. Add in Roundup Ready and Bt technologies, and you're talking a major revolution in cotton production. Without these changes, I'm not sure I would still be farming today. They've certainly been the salvation of a lot of farmers, particularly in the hills."
Randy grew up in a farming family. The "home place" in the Clear Creek community where his grandmother was born has been in the family since the 1800s.
"My grandparents had five children, four boys and a girl," he says. "Dad was the youngest. He and a brother, Gayle farmed together for years, then began farming separately in 1981.
"I helped Dad on the farm while in high school at Oxford and while attending Northwest Mississippi Community College. After I finished there, I came back and farmed with him full time. He had heart bypass surgery several years ago, but continued light duty for a couple of years.
"When he retired, I took over the farm. He's 83 now, but he still comes around every day, helps with getting parts and running errands, and does work around the shop. I have one helper and hire other labor at busy times.
Cotton has paid the bills
"Both my grandfather and father grew cotton, so I grew up in a cotton environment. Dad and my uncle also grew some soybeans, but cotton was the main crop. We got out of beans in 1984, and sold our combine and traded a couple of old two-row pickers for a John Deere 9910. We've had no grains since then.
"I just don't have enough acres to plant enough beans to justify owning a combine. Too, I know cotton and like growing it — year-in, year-out, it has been the crop that paid the bills."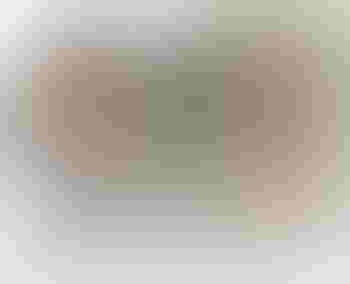 About 110 acres of the cotton is on or near the family home place, the rest is rented land along Hwy. 314 going toward Sardis Lake.
"Altogether, I farm about 60 fields, some as small as three acres or less," Randy says. "But, they're pretty much in two contiguous groups, so it makes equipment movement fairly easy. About 75 percent of the land is within a two-mile area along Hwy. 314, about seven or eight miles from my shop, and the rest is here around our home place. I'm blessed to have good creek bottom land over most of my operation, with mostly loamy sandy soil."
They also own 300-acres plus of pastureland, which they rent to neighbors. "We had cows until about 1983," Randy says, "but sold out when prices were high. After three of four years, we got back in, but sold out again in 1990 when we had a disastrous crop year.
"Occasionally, I think about getting back in, but then [he laughs] I remember having to go out and look after cows on cold, rainy, nasty winter days, and the thought pretty quickly goes away. As long as I've got enough cotton land to keep me busy, we'll probably continue to rent the pastureland."
For the last seven or eight years, all of Randy's cotton has been no-till. "No-till has been a salvation for us," he says. "It allowed us to reduce labor and fuel costs, to use less equipment, and to generally hold the line on costs in years when cotton prices were low. About the only way we could survive was to cut input costs."
Going into mid-August, he says, his cotton has done well. "I've been lucky enough to get enough rains close enough together to keep it going. That's another thing about no-till: cotton seems to hold up better on no-till ground during hot, dry weather than on land that's been tilled. It seems to be less stressed and to grow more lushly. Cotton will start off faster on tilled ground, but then no-till catches up and seems to hold up better through the season."
He started planting this year's crop the middle of May, but got a wet, cold spell, with 40-degree nights — "about as bad a combination as you could ask for.
"I had to replant some of that cotton. In hindsight, I'd have been better off to have waited to plant everything later; the cotton that I planted after the cold spell grew off better than what I'd planted early. But, sometimes the weather just throws you a curve."
About 60 percent of his acreage is Phytogen 375 WRF and the rest is Stoneville 4288 B2RF. Last year was the first time he'd planted those varieties and they both performed really well, he says.
"I try and put the Stoneville variety in the creek bottoms, because it tends to be more compact and I don't have to use as much Pix to keep it from getting rank. I'll probably apply 10 to 12 ounces of Pix on it, compared to 22 to 24 ounces on the Phytogen variety."
Yields last year ranged from 700 pounds to 1,000 pounds, depending on location, rainfall, etc. "I averaged about a bale and a half, and hope to do that well, or better this time."
Residuals help avoid resistance
He usually starts the year's work the first week of April  with a burndown application of Roundup, with Valor included as a residual.
"I do my burndown a little later than some," Randy says, "but by waiting I'll still have clean ground at planting and don't have to put out Roundup behind the planter. I'll put down fertilizer about a week before planting, and I like to plant around the first week in May.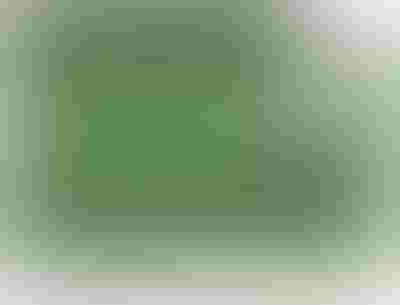 "After planting, I'll come in over the top with Roundup. Later, I'll make a second shot of Roundup and apply Warrant or Dual as a residual for grasses and pigweeds. My lay-by application is usually diuron.
"I like to include residual chemistries to try and ward off glyphosate resistance. Thus far, I have two weeds — marestail and giant ragweed — that straight glyphosate won't kill. Banvel and Valor with Roundup at burndown will take care most of the marestail. Envoke also works well.
"With the Phytogen Widestrike cotton, I can use some Ignite over the top for the ragweed. It will ding it up a bit, but the cotton grows right out of it. So far, I've had no resistant pigweed, and I feel the use of residuals has been a factor."
His consultant, Brian Hayes, scouts weekly for insects, which, into mid-August, had been pretty light, Randy says. "We've had only scattered plant bugs and, in the last two or three weeks, some stink bugs.
"I've sprayed a few times, but nothing major to this point. We don't seem to have as much of a plant bug problem here in the hills as they do over in the Delta.The Bt technology has greatly reduced spraying for bollworms. I'll spray occasionally, but not often. Now and then I'll have to spray for armyworms, but usually it's just a few fields."
He soil tests every third year and adds lime as necessary. "For many years, when fertilizer was cheaper, we'd apply more than probably was necessary, so we've benefitted from some residual fertility. Now, based on soil tests, I'll usually apply 20 units of nitrogen, 45 units of phosphate, and 90 units of potash, followed by 80 units of nitrogen side-dressed."
He usually begins defoliation in September, making applications in stages. "I'll use generic Dropp to stop regrowth and a boll opening rate of ethephon . I like to have everything defoliated before I start picking — usually the last of September or first of October — so I don't have to stop.
"If at all possible, I try not to do any scrapping; there usually isn't enough cotton left to make it pay, and I like to run the Bush Hog right behind the planter to cut stalks."
His cotton is ginned at Taylor/Lafayette Gin, just south of Oxford, and he markets it through Jess Smith and Sons. He usually starts picking the last of September or first of October.
Randy says they do about half of their equipment repairs and maintenance."I'm a pretty good welder," he says, "but I know my limitations, and I'm just a mediocre mechanic. There are some things I won't try to do. I'd rather pay someone to do it right the first time than to try it myself three or four times and mess it up.
"I do like to keep my equipment in good condition, so I stay on top of things like oil changes, lubrication, and other maintenance in order to head off big problems. When I hire help, I make sure they know how to operate equipment properly and that they're careful with it and don't abuse it. My motto is: the better you take care of your equipment and tools, the longer they will last."
Randy says he'd be interested in expanding his cotton acreage, "but all the available cropland in the area is being worked and not much changes hands. Lafayette County is one of the smaller counties in terms of total cropland, with timber and pastures being the predominant acreages.
"There are only four or five full-time farmers in this area, and it's not unusual for land to be worked by the same people for 40 years or more."
Subscribe to receive top agriculture news
Be informed daily with these free e-newsletters
You May Also Like
---