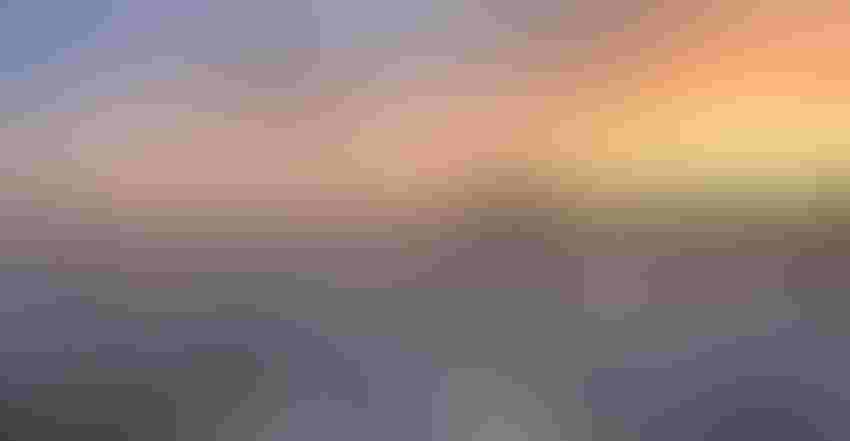 Submitted by PhytoGen® cottonseed
PhytoGen® cottonseed continues to lead and improve yield, quality and FOV4 tolerance in new Pima varieties for western cotton producers. 
That commitment begins with breeding in the epicenter of the U.S. Pima industry. PhytoGen has been breeding in the San Joaquin Valley for more than 40 years, and those efforts continue now that PhytoGen is the U.S. cottonseed brand of Corteva Agriscience.
Located in Corcoran, California, the breeding and research station focuses on developing even better varieties for Pima producers. Dan Gorman, global cotton breeding lead for Corteva Agriscience, says researchers and breeders concentrate on three primary areas: yield, fiber quality and tolerance to Fusarium Race 4 (FOV4).
"We're located in the heart of Pima cotton country, which allows us to do breeding and field selection for improved Pima varieties in our own nursery," Gorman said. "We combine that research with other local field trial sites to test potential Pima varieties in real-world conditions early on in the breeding process."
Field trials combine with laboratory testing to provide the breeding team an edge in developing better Pima varieties, especially in the area of FOV4 tolerance.
"We screen for the disease in its natural environment, but our greenhouse and lab allow us to replicate testing and compare results," Gorman said. "This also gives us the opportunity to screen and test in the off season. We can send genetic materials to the lab to grow, test and analyze new data throughout the year."
Setting a new standard
PhytoGen developed the industry's first FOV4 tolerant Pima variety almost 20 years ago with PhytoGen® brand PHY 800. Joel Faircloth, U.S. portfolio manager for PhytoGen, says that variety set the trajectory for developing high-yielding varieties with tolerance to FOV4.
"We're ahead of the industry in FOV4 tolerance because we started, and have continued, in a leadership position," Faircloth said. "We're ahead of the curve because we started the curve."
According to the last USDA Cotton Varieties Planted Report in 2020, more than 85% of U.S. Pima acres were planted to PhytoGen cottonseed. PhytoGen® brand PHY 881 RF has been the most planted Pima variety for several years, and PhytoGen released a new variety in 2021 — PHY 807 RF. In third-party university trials, PHY 807 RF yielded 102% to 115% of PHY 881 RF, with excellent FOV4 tolerance. Faircloth says this is "just the beginning" of new Pima offerings from PhytoGen.
"We're excited about our pipeline of Pima varieties, and we have to give credit to our breeding and testing facilities in Corcoran," Faircloth said. "Pima producers can sleep well at night knowing that we have thoroughly vetted these varieties. We feel very comfortable when we release a variety that it will allow growers to thrive on their farms — they can be confident in our products."
Faircloth explains PhytoGen has a legacy of partnering with Pima growers, some of the most innovative and progressive producers in the United States, and that commitment will continue in the future.
"We've been walking turnrows with growers in California and Arizona for 40 years, and we are not taking our foot off of the gas," Faircloth said. "Early in my career, one of the founders of PhytoGen told me that our employees don't just come to work — we come to do a job. For the Pima market, our job is to develop varieties with the highest yield and FOV4 tolerance. That's our passion at PhytoGen."
To get more information on PhytoGen varieties for your region, go to PhytoGenCottonseed.com/facts.
™ ® Trademarks of Corteva Agriscience and its affiliated companies. © 2022 Corteva.
Subscribe to receive top agriculture news
Be informed daily with these free e-newsletters
You May Also Like
---