O.A. Cleveland: 90 cent-plus cotton 'will be a challenge'
O.A. Cleveland: 90 cent-plus cotton 'will be a challenge'
"Some analysts are saying cotton can go to 95 cents or $1 or more, but I just can't see that as things stand now," says O. A. Cleveland, Jr., Mississippi State University Extension economics professor emeritus. "Every time we've got up to 87 cents to 89 cents, demand has totally disappeared. I hope cotton will go to $1, but I just can't see it."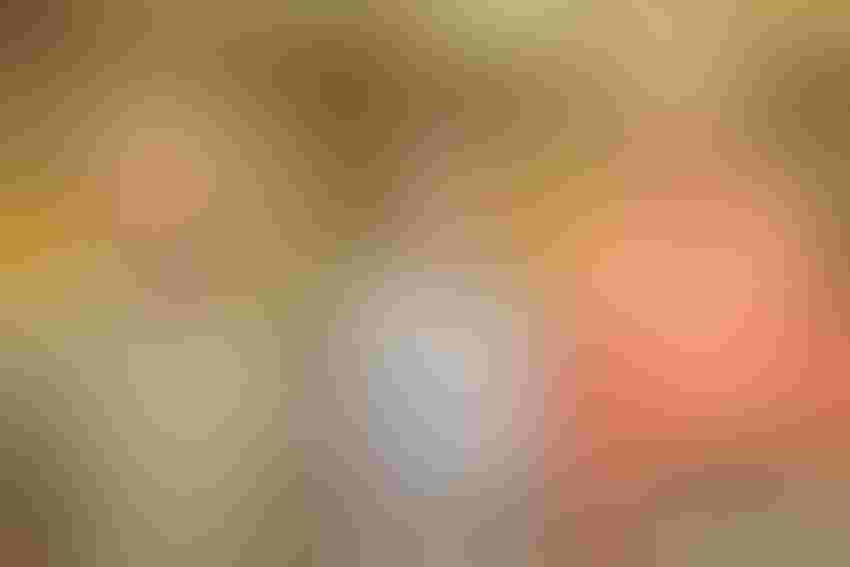 <p> <em><strong>BILLY SPAIN, from left, Booneville, Miss., producer; Gary Adams, National Cotton Council vice president of economics and policy analysis; and Kenneth Hood, Perthshire, Miss., producer/ginner, were among those attending the joint annual meeting of the Mississippi Boll Weevil Management Corporation and the Mississippi Farm Bureau Federation&rsquo;s Cotton Policy Committee.</strong></em></p>
In a year when much of the U.S. cotton crop got off to a rocky start and projections are that a year from now China will be sitting on three-fourths of the world's cotton stocks, the potential for the price to go beyond 90 cents is "a challenge," says O.A. Cleveland Jr., Mississippi State University Extension economics professor emeritus.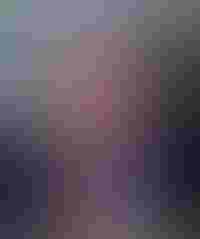 O.A. CLEVELAND, JR.
"Some analysts are saying cotton can go to 95 cents or $1 or more, but I just can't see that as things stand now," he said at the joint annual meeting of the Mississippi Boll Weevil Management Corp. and the Mississippi Farm Bureau Federation's Cotton Policy Committee.
"I'm kinda stuck at 90 cents as a ceiling. Every time we've got up to 87 cents to 89 cents, demand has totally disappeared. I hope cotton will go to $1, but I just can't see it."
A year ago, Cleveland says, "Market analysts at a meeting I attended were saying cotton should be 60 cents to 65 cents, and I maintained it was at least 15 cents undervalued. China was taking cotton off the market, and those stocks weren't available. Yes, that China cotton was a hammer hanging over our heads, but a lot of analysts weren't taking into account how much they were paying for that cotton — basically $1.44 a pound — and they weren't going to dump all that cotton. It took several months for cotton to get into my projected high 80-cent range, but it did."
Currently, he says, "There is less and less quality cotton on the market. The USDA says there are 600,000 bales of certified stocks, and half that has been sold. U.S. high quality cotton is all but gone, and the market is going to come in and take that — it may have to be at 87 cents to 89 cents. If stocks are as tight as we understand, with three-quarters of it tied up in China, the non-Chinese free stocks are terribly low and are headed lower."
The Chinese are continuing to use large amounts of cotton, Cleveland says, "and I think we'll see that expand. We're seeing the market gyrate a lot, going to 88 cents to 89 cents, then dropping back to 80 cents. What's going on is that, when it falls below 83 cents the Chinese start buying. Then when it runs up to 87 cents to 89 cents, they step out of the market. This is basically telling us we've got an 82-cent to 89-cent range in which we can move cotton."
China 'dominant force in cotton'
China has become "the dominant force in the world cotton industry," he notes. "They now have about 50 million bales of cotton stored in their reserves, heading to 58 million to 60 million bales by the end of the 2013/14 marketing year. If projections hold for this year's production and use, a year from now there will be approximately 80 million to 85 million bales of cotton in the world, he says, and "China will own almost 60 million of those. But nonetheless, they continue to buy from the U.S.
"I'm asked, Why don't they just dump a lot of that cotton, get rid of it? And with that huge reserve, why would they buy a single bale of U.S. cotton?
"There are a number of reasons: They basically bought their entire 2013 domestic production. China has a very high support price for their cotton relative to the U.S., because their cost of production is very high — $1.17 and up per pound. There was a fair amount of eastern Chinese cotton that didn't meet their standards, and some of the cotton that did meet their standards wasn't high grade cotton, and Chinese mills haven't wanted it.
"China now has over $32 billion invested in cotton," Cleveland days. "That's a huge amount of money. Over the years, they've executed some officials in the government cotton hierarchy for making poor decisions, so you can bet everyone is reviewing their data extremely carefully.
"China is more consumer-oriented than ever before, and their consumers have questions about this $32 billion inventory, so the government is going to be pretty circumspect in how they manage this very expensive reserve. They can't just suddenly stop buying cotton, because they have a large production base and input supply industry they have to support. They also go through the same crystal ball process each year that we do in trying to decide what to plant — cotton, corn, rice, etc. — and they have to maintain a competitive basis with corn and oilseeds, just as we do in the U.S."
Cleveland says, "They have boxed themselves in a bit by their high support price and allowing imports at the same time. But they're importing high grade cotton, which is what's driving demand in China."
What has been encouraging for U.S. and non-Chinese cotton, he says, is that "every time they've taken non-Chinese cotton out of their strategic reserve, it has sold 100 percent, lock, stock, and barrel as soon as they release it. This is very positive, because when it's sold it opens up more quota for them to buy and bring in more non-Chinese cotton."
China's dominance in world cotton began around 2000, Cleveland notes, "when they decided they were going to further build their textile industry and were going to increase their production. That's what they've been doing since then.
"Before that, we used about two-thirds of our domestic cotton crop here in the U.S. and exported a third. Now, we're using about one-fourth, at best, of what we produce and we're exporting three-fourths."
Chinese textile industry changing
China is In the process of relocating much of its cotton production, he says. "They're converting most of their eastern crop land, which is basically rain-dependent, to grain and oilseed production, and cotton is being moved to their great northwestern territory, which has very rich loess soils and lots of water for irrigation
"They're also making changes in their textile industry, beginning to focus more on high quality. Chinese investors are now building textile mills in Cambodia, India, Ceylon, Vietnam, and other locations outside their country, where labor costs are much cheaper. Labor demand is beginning to catch up in China and is not necessarily cheap any more."
There is debate, Cleveland says, about consumption of textiles in China. "Some analysts are saying that consumption isn't increasing, but rather is continuing to fall. But the USDA has come around to the position that Chinese consumption is increasing. China has become a very vigorous importer of high quality cotton yarn from Pakistan, India, the U.S., and elsewhere., and I think the U.S. will continue to sell high quality yarn to them."
India, now the world's second largest cotton producer and cotton consumer, had a "timely and spectacular" early monsoon season, he says, which resulted in a bit of pressure in the market. "Since then, however, the market is beginning to think their crop may be off somewhat, and that has affected price. I think the Indian crop will come back somewhat, although it could be stunted more than we anticipate at this point. The market is taking heed of this uncertainty.
"My analysis indicates the Indian crop will be smaller than USDA is projecting; I think their numbers are a bit over-estimated. Two days ago, India in-country prices were the highest we've seen all season, which indicates they're looking for cotton somewhere."
Looking at the U.S. crop, Cleveland says, "I would have never believed we'd see a time when the state of Georgia would have more cotton than all five Delta and part-Delta states combined.
"About 70 percent of U.S. acreage is in Texas and Georgia, so weather in those two areas is going to be a major factor as we go forward. Georgia has had a lot of rain this spring, but Texas, according to many meteorologists, continues in a 5-year to 10-year drought. Insurance adjusters have been in the fields since early July, and we'll have to wait and see how much cotton acreage is zeroed out.
"The market is just now beginning to pay attention to this, and the December contract has moved up to about 87 cents. We'll have to keep an eye on weather in Georgia and Texas. Texas is a huge part of U.S. cotton — over 50 percent of the crop.
"I think March and May contracts will remain reasonably strong, and cotton will continue to battle with grain and oilseeds for acres going into 2014. I hope I'm wrong, but I think 90 cents or more for the December contract is a challenge."
Subscribe to receive top agriculture news
Be informed daily with these free e-newsletters
You May Also Like
---