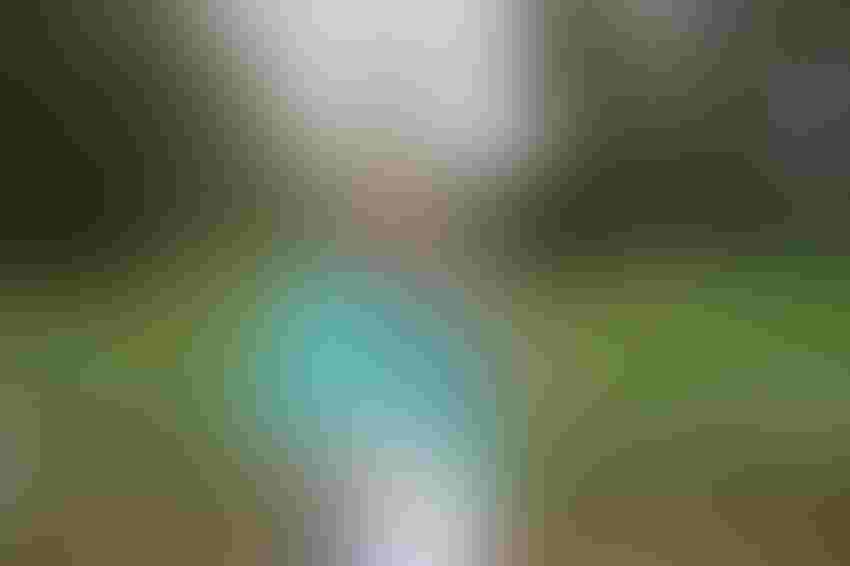 Dan Fromme, professor and state specialist for cotton, corn and grain sorghum at the LSU AgCenter in Alexandria, La., talks cotton at an LSU field day.
Ron Smith
Partly because of last year's weather and partly because of price expectations, Louisiana farmers will plant less cotton in 2020.
Last year's 270,000 acres, the highest number since 2011, will drop to 180,000 to 190,000 this year, says Dan Fromme, professor and state specialist for cotton, corn and grain sorghum at the LSU AgCenter in Alexandria, La.
Factors farmers cite for planting less cotton in 2020 include plant bug pressure, low yields in parts of the state, production costs, and low cotton prices, Fromme says.
It's time to start preparing for 2020, he says.
"Variety selection is a key component in the planning process for the upcoming year. Now is an excellent time to review past years' results. Review as many public and private company tests in your area as possible before making a variety decision. Results for the 2019 LSU AgCenter cotton variety trials are located at lsuagcenter.com. They can be found by going to www.lsuagcenter.com/topics/crops/cotton/variety_trials."
Based on the USDA survey, farmers planted around 65% of Louisiana acreage to DP1646B2XF in 2019.
Regardless of the variety, pay attention to germination ratings, Fromme says. "Most cotton seed sold will have at least an 80% germination rating reported on the bag. This is the result of the warm germination test. Field conditions, however, typically are more adverse than laboratory tests."
Related:Beltwide Cotton Conferences consider key industry issues
Cool germ test
A cool germ test offers a bit more information. "The cool germination test can approximate adverse field conditions and is a measure of seed vigor," he explains. "Results from the cool germination test are not reported on the bag but can be obtained from the seed company. We encourage growers to request this information."
It's a common mantra with Extension agronomists, but one they feel is worth repeating every year, soil test. "Do not forget to soil test," Fromme says. "Soil tests serve two functions: they indicate the nutrient levels in the soil, and they show where to start developing a fertilizer/lime program. A good cotton fertilization program begins with regular soil testing. Soil test results are the most accurate and economical way to determine the fertilizer and lime needs of cotton."
Fromme says the 2019 season, although not a disaster for many farmers, offered numerous challenges. "The 2019 cotton crop got off to a bad start with too much rain following emergence.  Farmers replanted many fields with seedling vigor a big issue. Planting began during the last week of April and continued through the first couple of weeks in June."
Insect pest pressure also caused problems. "Plant bug pressure was a big issue in many parts of the state," Fromme says. "Bollworm pressure was not as severe compared to recent years."
State yields for 2019 are expected to average around 1,030 pounds of lint. "In 2019 fiber quality was exceptional compared to recent years; only 5% of the bales had a micronaire value of 5.0 or greater; fiber length averaged 1.18 inches, and leaf grades were the best since the 2006 season."
Looking back on 2019 could show farmers that a different variety might have performed better, fertility level may not have been adequate or pulling the trigger on insect control a little earlier might have saved some yield.
A look back also might show that sometimes even the best plans can't overcome weather.
About the Author(s)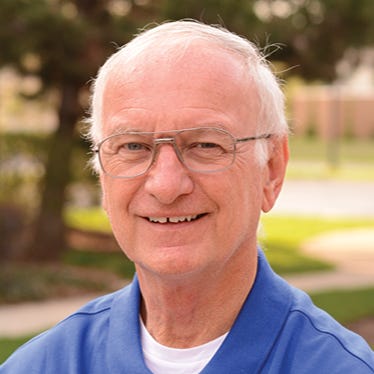 Ron Smith has spent more than 30 years covering Sunbelt agriculture. Ron began his career in agricultural journalism as an Experiment Station and Extension editor at Clemson University, where he earned a Masters Degree in English in 1975. He served as associate editor for Southeast Farm Press from 1978 through 1989. In 1990, Smith helped launch Southern Turf Management Magazine and served as editor. He also helped launch two other regional Turf and Landscape publications and launched and edited Florida Grove and Vegetable Management for the Farm Press Group. Within two years of launch, the turf magazines were well-respected, award-winning publications. Ron has received numerous awards for writing and photography in both agriculture and landscape journalism. He is past president of The Turf and Ornamental Communicators Association and was chosen as the first media representative to the University of Georgia College of Agriculture Advisory Board. He was named Communicator of the Year for the Metropolitan Atlanta Agricultural Communicators Association. Smith also worked in public relations, specializing in media relations for agricultural companies. Ron lives with his wife Pat in Denton, Texas. They have two grown children, Stacey and Nick, and two grandsons, Aaron and Hunter.
Subscribe to receive top agriculture news
Be informed daily with these free e-newsletters
You May Also Like
---