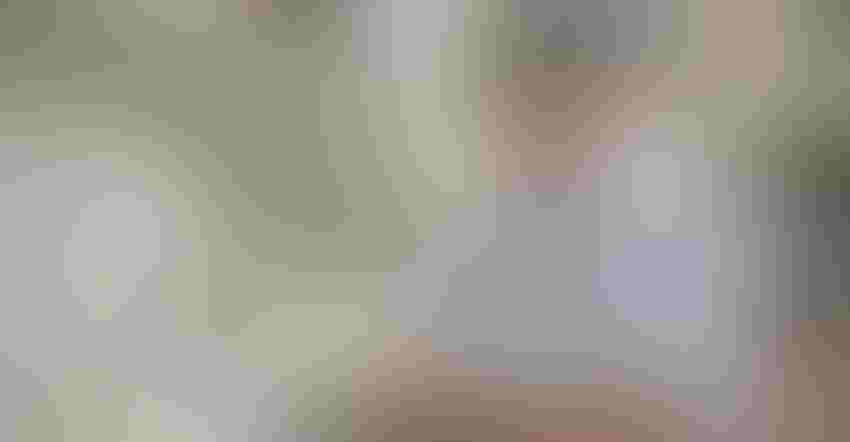 Bobo Moseley Gin manager Rodney Conley checks cotton off the gin stand in early October. A late start to ginning season has become "the new normal," Conley says.
A late start to ginning season has become the norm for north Mississippi cotton, says Bobo Moseley Gin Company gin manager Rodney Conley.
"The crop is late," Conley said Oct. 11 from the gin office in Lyon, Miss. "The last three years we've had a late start, so a ginning season that starts in early October seems to be the new norm."
He says spring planting was delayed by cool, rainy weather. "The early crop was hurt by cold weather, blowing sand and rain. A lot of farmers had to replant."
Early September brought more cool weather, "and it started raining and delayed the crop even more. We started ginning Oct. 3. We had a couple of setbacks, but we were prepared to start ginning the middle of September. But the cotton was not ready."
Harvest was delayed again following an early October weather system that put an inch or more of rain across much of the area and left pickers idled along field borders. A drive up U.S. Highway 61 showed a lot of cotton open, but in fields too wet to harvest. A few pieces of equipment were bogged down in the fields.
Early ginnings look good, Conley says. "So far, ginning season is going well for us, a lot better than last year."
MOISTURE CONTENT IS GOOD
He says cotton from the 2016 crop was too dry to gin well. "We had a lot of 4 percent moisture cotton coming in last year. It was hard to gin. This year, cotton is coming in at 6.5 percent to 8 percent moisture and is ginning much better."
He says the ginning process takes moisture back down to 5 percent to 5.5 percent. "We put about 2 percent back before we send it out."
Conley says the gin ran 40,000 bales last year. "We expect to gin 60,000 or more this year. We have more cotton planted in the area, but I don't know how much more acreage. We can gin as many as 67 bales per hour with our press; we've done that before, but I don't like to run that fast," he says.
Conley says the gin turned out 4,225 bales in the first week of operation, a good start, but short of what he expects after the season gets well under way and the crew settles in and they work the kinks out of the system.
He took a short break to chat with a mechanic who was working on the press. "We've been wanting to see him for a long time," he said.
That was one of the kinks of first week ginning operations.
"Once we get everything lined out and running smoothly, we will gin 1,100 bales in 24 hours — when we get things smooth and in the groove."
Asked if the gin ever ran smoothly all season, he didn't hesitate, to answer—"Never."
Subscribe to receive top agriculture news
Be informed daily with these free e-newsletters
You May Also Like
---