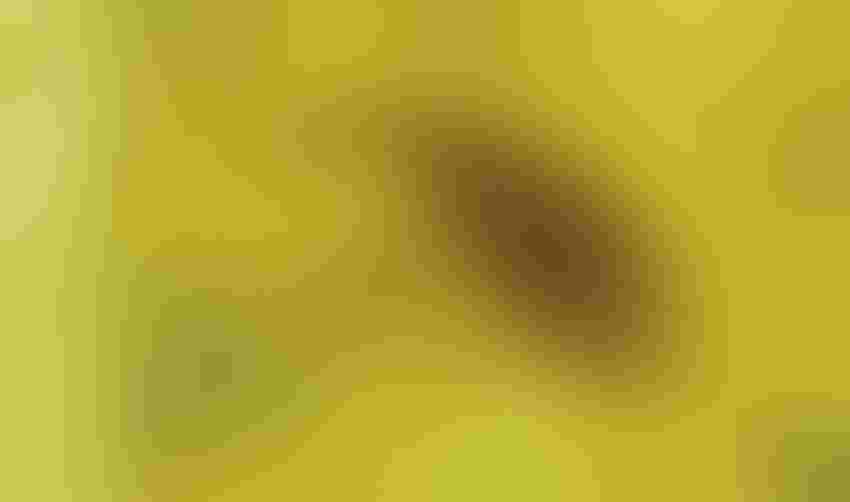 Anthonomus grandis, or boll weevil, caused U.S. cotton producers much grief over the decades, and a lot of money for a lengthy eradication program. The pest is now officially gone from all states but Texas, where officials are calling them "functionally eradicated." A buffer zone has been established in the Lower Rio Grande Valley and eradication efforts continue in that area today.
The concept, organization, and implementation of the Boll Weevil Eradication Program (BWEP) is without question one of the most important achievements in the history of U.S. cotton, leading to the elimination of perhaps the most destructive — and costly — cotton pest of all time. 
Without the collective efforts of growers from all cotton belt states below the Mason-Dixon Line and the United States Department of Agriculture's Animal Plant Health Inspection Service (APHIS), the massive federal and state-grower cost-share program could never have gained the critical mass that led to the weevil's demise.
Long-snouted boll weevils migrated en masse from Mexico more than 100 years ago, and worked their way through a northern travel corridor from the Rio Grande Valley of Texas to eventually spread to all cotton-producing states. Lost yield and control efforts over the decades are estimated at a staggering $15 billion. 
"In the spring, when cotton plants were squaring, we had to make applications every five to seven days to obtain a modicum of control," remembers Marshall Grant, a North Carolina grower who traveled and worked tirelessly to gain support for the initial effort to establish support for the Boll Weevil Eradication Program in many areas of the cotton belt. "Their level of destructiveness was irrepressible. We knew it would take a collective effort from growers in all cotton-producing states to eradicate the pest, so we got to work and organized that effort." 
Through the National Cotton Council's efforts to secure congressional leadership and support, USDA created a Boll Weevil Research Laboratory on the campus of Mississippi State University where eradication experiments were conducted. That work led to a control program on the Rolling Plains of Texas to prevent the weevil from migrating to the High Plains. 
MID-SOUTH EFFORTS 
After the national eradication program was initiated, state grower referendums were held to expand its reach. As with other regions, growers across the Mid-South, with some funding from their respective states, accounted for over 70 percent of the total state boll weevil eradication program budgets. Less than 30 percent was provided by federal government. 
The National Cotton Council had passed a resolution in 1958 recognizing the widespread economic damage caused by the boll weevil, terming it the No. 1 enemy of cotton production. By spring 1962, a dedication ceremony was held to officially open the USDA Boll Weevil Research Laboratory on the grounds of Mississippi State University — very appropriately, during the eighth annual Mississippi Insect Control Conference.  
James Brazzel, recognized as a leader in cotton integrated pest management and credited with discovering the boll weevil diapause phenomenon, took the helm of the Entomology Department at Mississippi State University in the early 1960s. A few years later, he hired Farrell Boyd and moved him to West Texas to conduct field research on diapause control and evaluate available control chemistries. 
"While various research projects related to potential boll weevil control options were taking place, we were using live male boll weevils to attract other boll weevils to the pheromone they released," Boyd says. "Scientists at the Boll Weevil Research Laboratory eventually isolated, identified, and synthesized the four-component chemical sex-attractant that was eventually given the name Grandlure."
A special study committee was appointed by the National Cotton Council in 1969 to review existing boll weevil suppression measures. The committee recommended that a pilot boll weevil eradication experiment to test the feasibility of an eradication effort be conducted in south Mississippi and adjacent regions of Alabama and Louisiana. 
MASSIVE WEEVIL NUMBERS
Boll weevil traps, control applications, and cultural practices were strategically employed across 24,000 acres of cotton in those areas. "We had such massive numbers of weevils in certain areas that sometimes we would come back to check the traps and they would be completely filled, and often overflowing with weevils," says Farrell Boyd, who later became manager of the Mississippi Boll Weevil Management Corporation, a position he holds today. 
A Washington-based committee of scientists evaluated results from the feasibility effort and concluded that a boll weevil program was possible and should be implemented.
Some growers were hesitant to initiate control sprays until they thought population levels were hurting their cotton, says Boyd. "I told more than a few producers 'they're hurting you right now, and are about to stop your entire cotton crop from blooming.'" 
Mississippi growers, disgruntled with the way some aspects of the program were being managed, voted it out in 1995. But in 1997, they voted it back in under the leadership of Mississippi cotton growers, and Boyd began overseeing all ground-based program operations. The program started in Regions 3 and 4 in 1997. "The south Delta, Region 2, started in 1998, and the north Delta, Region 1, started in 1999," he says. 
As the program progressed across the Mid-South, especially in areas where applicators and farmers remained diligent, trapped boll weevil levels started diminishing. Some growers understood the meaning of eradication, and some did not. If one plant was not sprayed, it became a potential host for weevils to lay eggs and restart their population. 
WEEVIL-FREE IN 2009
"When we had a field at the end of a growing season with only a few weevils being trapped, that field was usually free of any weevils the next year," says Boyd.
Mississippi was declared weevil-free in 2009. The last boll weevil in Louisiana was trapped in 2010, and the state was declared weevil-free in 2012. Today, all cotton belt states, except Texas, have been declared boll weevil-free, and monitoring programs are in place to guard against any. 
Because of the propensity of boll weevils to travel, or be transferred from Mexico into the lower part of Texas, especially into the Lower Rio Grande Valley, a buffer zone has been established, and eradication efforts continue in that area. It is being called "functionally eradicated."
"If a boll weevil is captured in a trap, we have protocols and criteria in place that we would follow," says Boyd. "Those protocols include more frequently-spaced traps, control applications, and cultural practices." 
As producers across the U.S. prepare for another cotton crop, they will continue to benefit from the diligent efforts of so many growers, state and federal scientists, Extension personnel, and boots-on-the-ground workers who invested millions of hours and dollars to eradicate the most destructive long-snouted pest in U.S. cotton history. 
Subscribe to receive top agriculture news
Be informed daily with these free e-newsletters
You May Also Like
---