Mabry Anderson: Two loves – flying and the great outdoors
Mabry Anderson: Two loves – flying and the great outdoors
The ardent sportsman and long-time aviator, whose writings about the great outdoors and ag aviation won him a legion of readers throughout the Mid-South and the nation, died Thanksgiving Day 2001. He was 85 years old.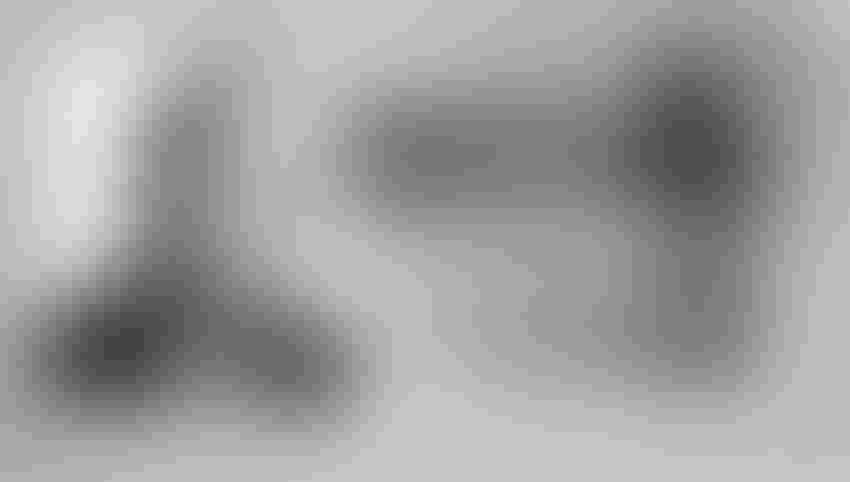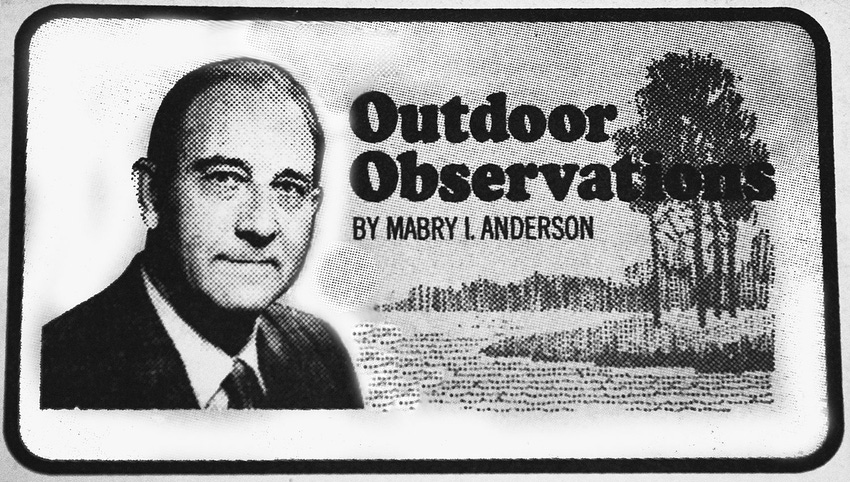 For more than 31 years, Mabry Anderson's "Outdoor Observations" column appeared in Delta Farm Press. The ardent sportsman and long-time aviator, whose writings about the great outdoors and ag aviation won him a legion of readers throughout the Mid-South and the nation, died Thanksgiving Day 2001. He was 85 years old.
In addition to his columns, he had written extensively for national outdoors publications and had published two books, "Outdoors Observations," a collection of his columns and articles, and "Low and Slow," chronicling the history of agricultural aviation.
He served in the Marine Corps in World War II and afterward began a long, distinguished career in agricultural aviation. He owned Mississippi Valley Aircraft Service from 1945 until 1971, was a founding member of the Mississippi Agricultural Aviation Association, and served a number of years as its executive director. He was active in the National Agricultural Aviation Association and wrote numerous articles for its magazine. For his dedication to agricultural aviation and his work on issues at both the state and national level, he was named to the Agricultural Aviation Hall of Fame.
The following are excerpts from his columns:
*****
"Dove hunting is one of the greatest sports of all. It separates the men from the boys quicker than any other shooting game, and makes liars out of preachers, planters, crop dusters, and craps shooters. If you ever learn to shoot doves really well, you can hold your own with anybody, anywhere, or anything else that flies. I love it!"
*****
"You can probably catch more fish on plastic worms, spinner baits, and crank baits, but I just can't use them happily. Quality comes first with me, and I'll let quality take care of itself. I had rather catch two nice fish on the surface than to fill a boat with fish caught with worms or other sinking baits. This is not meant as a criticism of those who use them and like them. Everyone marches to the music of his own particular drummer.
…For excitement, I'd rather take my little 150 horsepower Citabria airplane up and do a few mild aerobatics, or perhaps spend a long weekend in Las Vegas. I use fishing to wind myself down, not up."
*****
"Californians have just recently begun turkey hunting, and undoubtedly they need an influx of good ol' southern turkey hunters to break them in properly on hunting these magnificent birds. As everyone really in the know knows, Mississippians and Alabamians invented turkey hunting (in spite of claims to the contrary by every other southern state that has ever had a turkey).
Considerable evidence exists that it is ethically improper, and perhaps even morally wrong, for Yankees and Westerners to begin hunting turkeys without the assistance of bona fide Southerners, and like all Good Ol' Boys, I intend to do my part. I have graciously volunteered to guide my California friends this coming spring, and am now simply awaiting a call as to where and when."
*****
"When I was young, we didn't have outboard motors or knowledge of hunting frogs, so we hunted them mostly by wading or paddle boat, and using a gig to bring them in. We caught bushels of frogs, but that was when we had lots more swampland and surface water.
One spring, my hunting buddy, Claude Fox, and I harvested enough frogs to supply us with funds for a pretty fair used motorcycle. Even during the Great Depression, frogs were in demand, and we had a standing order with a fish market in Memphis for all we could catch. They paid 25 cents a pound for the whole frog, which was pretty respectable money in those days. 
We used to dump our catch in a wooden barrel that we kept in the freezing room of the local ice plant. Although this was before the advent of "quick freeze" foods, it worked perfectly well and when we had a barrel full, we would haul them to Memphis and get our money. Memphis restaurants served them whole for about 75 cents per frog.
There are several giant frogs bellowing their heads off day and night just down the lake from my camp. Maybe I'll slip down there some night soon and see if I can't collect them."
*****
"I experienced one of life's little tragedies up on Peck's Lake one cold day so long ago that I wouldn't dare tell the date. I was hunting alone, and when I started down the turnrow that led to the lake bank, I began hearing a peculiar whistling noise coming from the lake bed. Very quietly, I made it to the steep bank and peered over. Honestly, I think that all of the pintails in the lower valley were sitting there. You couldn't have wedged another into the water, they were so thickly packed.
Without the slightest twinge of conscience, I sneaked my old Remington automatic through the weeds, lined up what appeared to be a hundred pintails, and pulled the trigger. It snapped, apparently on a bad primer, and I almost fell into the lake leaning into the recoil that didn't occur. I frantically snatched the breech open and chambered another shell, then missed what may have been about 500 ducks towering up in front of me. On the third, and last shot, I managed to kill a lone old drake that was hanging almost motionless over the bushes and he fell back into the lake.
In trying to retrieve him, I fell in a stump hole, making my day almost perfect…" 
*****
"The fine crop of squirrels will interest those rare individuals in Arkansas and Missouri who like to hunt in the spring. But as I've said many times before, it isn't for me. I was elated many years ago when Mississippi did away with spring seasons. Of course, there was no law that said I had to go squirrel hunting, but a dedicated hunter feels morally obligated to hunt if the season is open, and in my salad days I was no exception to the rule.
Today, I know better. But back then I, like so any others, blundered around in mosquito- and snake-infested woods in May and June, hunting squirrels and thinking I was having a wonderful time. I finally realized that I wasn't really having much fun, and I actually quit before the Game and Fish Commission finally did away with the open spring season.
To them, for their infinite wisdom, I will always be grateful. Almost daily encounters with timber rattlers and cottonmouth moccasins — to say nothing of swarms of hungry mosquitoes that simply thrived on the useless Oil of Citronella that we used to repel them — removed many a hunter from the spring squirrel season, especially those in the Mississippi Delta."
*****
I'm just old-fashioned, I guess, because what I actually like most about June is that Nature is visibly replenishing herself, and I love it. Young turkeys can be seen with their mamas along log roads and in the edge of fields, and at the middle of the month does will begin dropping their earliest fawns. Nothing in Nature starts my day off as well as a few sightings of young turkeys along a lonely woods road, or to stumble upon a freshly dropped fawn, still wet and trying valiantly to stand on wobbly legs as its mama stands trembling in the weeds nearby, never taking her eyes off her offspring or the unwelcome two-legged intruder."
Subscribe to receive top agriculture news
Be informed daily with these free e-newsletters
You May Also Like
---