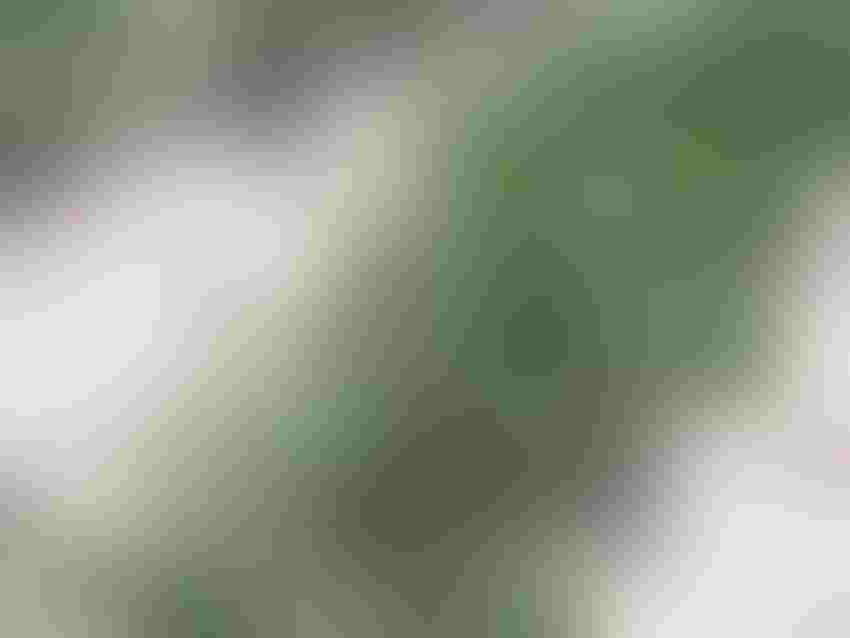 Making an effective herbicide application and keeping the material on the targeted crop are essential steps for helping to preserve the different chemistries in your crop management toolbox.
Here are application tips from university weed scientists to help you retain the effectiveness of these important materials.
15 KEY FACTORS
For the past three years, Georgia has been training growers in ways to use pesticides even more wisely by focusing on 15 factors that influence off-target movement, says University of Georgia Weed Scientist Stanley Culpepper.
"The key to the training is understanding that you can't just do one or two things and be successful. For example, you can't only use the right tips or the correct pressure. It takes all 15 factors to be consistently successful."
Understanding these factors and how they all interact with one another is essential to sound decision-making with regard to pesticide stewardship, he says. "The benefit from this holistic approach protects applicators when something does not go exactly perfect."
Of those 15 factors, which is the most important? Culpepper believes it is understanding where you should and should not use specific herbicides.
"We have conducted nearly 60 experiments on specialty crops in an effort to understand their sensitivity to drift from various agronomic herbicides," he says. "Example: You just don't spray a herbicide like dicamba near a tomato crop (or many other crops), which can be worth $30,000 an acre. You also don't spray paraquat right next to sweet corn that's getting ready to be harvested. You just don't do it!"
FIRST STEP CRITICAL
Identifying where you should — and should not — use a herbicide, based on the sensitivity of what is surrounding the targeted treatment area, is the critical first of the 15 components for successful herbicide use, Culpepper says.
"In Georgia, our produce industry and our agronomic industry are very similar in value, and that also plays a big role in understanding where and when to apply herbicides."
Of the key factors influencing herbicide application, five are directly influenced by the sprayer: spray tip, spray pressure, sprayer speed, boom height, and tank cleanout.
Two factors are what goes into the spray tank: drift control agent, and proper formulation.
Five others include environmental factors that can't be influenced directly, but must be understood: wind, land terrain, humidity, size of crop, and buffers.
And finally, the three most important factors focus on herbicide chemistry itself: herbicide footprint/sensitivity of surrounding crops, volatility, and residue tolerance.
MID-SOUTH RULES
The rules of engagement in the Mid-South have changed in the last few years, and keeping a herbicide application effective and on-target now requires even closer attention to detail, says Mississippi State University Weed Scientist Jason Bond.
He cites three key factors for a successful application: (1) Make a good application, (2) be aware of what's around you, and (3) follow the label.
"The first thing I recommend is making a good application, and all the many things that go along with that. For example, use the specific nozzles required for applying dicamba, because they differ from the ones you can use for applying other herbicides, such as Staple.
"Additionally, be aware of adjacent susceptible crops, particularly those that may not be genetically tolerant to the herbicide you're spraying. Finally, carefully follow the label of each herbicide, and adhere to its specific requirements."
MAINTAINING THE TECHNOLOGY.
Texas A&M AgriLife Research Weed Scientist Wayne Keeling says both university and industry have done an excellent job over the last couple of years of training producers on label requirements for the new over-the-top herbicide technology.
These include using the proper nozzles and approved formulations, proper boom height and operating speeds, and weather conditions.
"Everyone has helped growers to understand all the things that need to be done to minimize the chances for drift," Keeling says. "Most producers are doing things correctly, as evidenced by the few drift problems we've had this season. Producers have done the right things in terms of application, product use, and good stewardship of the technology.
"Dicamba use here in west Texas has been widespread; it's estimated about 70 percent of our 3.2 million acres of cotton were planted to XtendFlex varieties. This technology has been very successful in controlling glyphosate-resistant pigweed, and off-target movement has been little to none."
Texas' educational program stresses that growers continue using a sound residual herbicide program while incorporating new technologies, such as 2,4-D- or dicamba-resistant cotton.
"We urge growers to use a good residual herbicide program, and complement that with newer technologies, such as dicamba or 2,4-D," Keeling says. "We want to avoid overreliance on the newer technologies, where we might develop resistance problems.
"For example, along with a good residual program, two dicamba applications can essentially give you 100 percent weed control. That's outstanding, because even with a good residual herbicide program, our growers just couldn't handle pigweed the last couple of years. This new herbicide technology has got us back to clean fields, and back to where we were when Roundup worked well."
Subscribe to receive top agriculture news
Be informed daily with these free e-newsletters
You May Also Like
---