Cotton industry responds to loss of DPL 555 with improved varieties
Cotton industry responds to loss of DPL 555 with improved varieties
• After the loss of DPL 555, the cotton industry accepted the challenge and presented growers with new variety options that offered comparable yields and quality.• Through UGA Extension and education programs, particularly in 2008 and 2009, county agents and specialists were trying to convince growers to look at some of the newer technologies.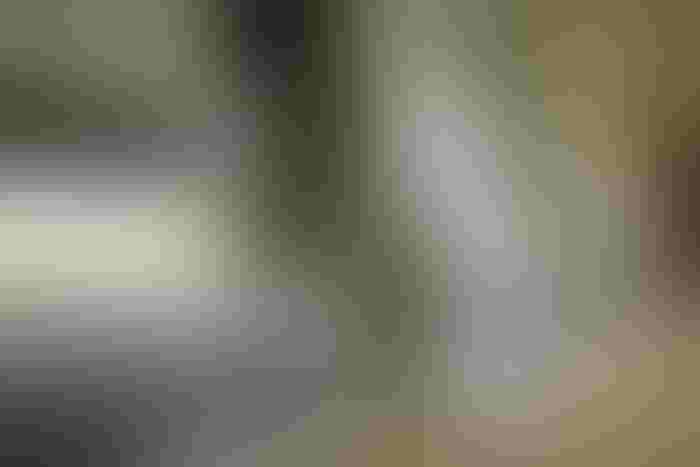 <p> THE COTTON INDUSTRY has responded since the loss of DPL 555 with high-yielding, high-quality variety choices.</p>
Many cotton producers wax nostalgically about the days of DPL 555, the venerable "triple nickel" that topped the favorite varieties list of so many growers.
But the industry accepted the challenge and presented growers with new options that offered comparable yields and quality, says Don Shurley, University of Georgia Extension economist.
The EPA registration for single-gene Bollgard technology expired with the 2009 crop, explains Shurley, and growers were allowed to plant single-gene Bt cotton into 2010, but only from any remaining seed stocks in inventory that were left over from manufacturers for the 2009 crop year.
"Beginning with 2011, growers had to switch from single-gene technology to two-gene technology, which was Bollgard II or WideStrike, or you had to go with a non-transgenic," he says.
"What made this most significant to Georgia is that we had one single-gene variety, DPL 555 BR, which accounted for 85 percent of our acreage. So losing this technology was a big deal for us."
DPL 555, in University of Georgia tests and in county on-farm, large-plot tests, had proven to be superior in terms of yield to any other varieties and technologies that were available at that time, says Shurley.
"I conducted a study back in 2007 that estimated the net loss of both farm and gin income from losing DPL 555 was more than $36 million. This loss was based on the yield difference we estimated at the time based on varieties and technologies that were in the market," he says.
Shurley, along with other UGA researchers, took a look at what has happened in Georgia in terms of varieties and yields since the elimination of DPL 555 and other single-gene technologies.
"Have we had an impact on profitability through the loss of this single-gene technology? More specifically, we looked at changes in yield and fiber quality and then at changes in production costs and inputs like herbicides and insecticides that go along with the technology choice."
Shurley says they looked at the most recent three years prior to the elimination of DPL 555 and single-gene technology — 2007, 2008 and 2009, compared with the three years since the elimination of the technology, comparing 2007 through 2009 with 2010 through 2012.
"In the three years from 2007 through 2009, more than 80 percent of our crop was planted in DPL 555.
"We had two-gene technology available to us as early as 2007, and yet farmers chose not to use them. This tells us that technology is not the only factor in the equation when deciding which variety to plant."
Through UGA Extension and education programs, particularly in 2008 and 2009, county agents and specialists were trying to convince growers to look at some of the newer technologies.
Knew time was limited
"We knew DPL 555's time was limited, and we wanted them to begin looking at new varieties on their farms, at least on a small scale. We saw some of this happening in 2009, but not much."
Turning to the most recent years since the technology was discontinued — 2010-2012 — Shurley says it's apparent growers are planting a wider range of cotton varieties.
"We no longer have a single variety that dominates the landscape — it's anybody's ballgame right now."
Beginning in 2009, the newer Deltapine varieties were well accepted along with some of the Phytogen varieties, he says.
"Particularly in 2012, we had a big jump in the Phytogen 499 WideStrike variety. That one variety accounted for almost one-third of our acreage.
"It's not a coincidence that Phytogen 499 was also a variety that was a top-yielder in our OVTs for three consecutive years. Are we selecting technologies here, or are we still selecting based on yield? I contend we're selecting based on yield rather than technology choice."
In 2012, about half of Georgia's crop was planted in B2RF technology, and most of those were the Deltapine varieties, says Shurley.
"But also, 40 percent of Georgia's crop is planted in the WideStrike variety. Since we lost the single-gene technology, these two-gene varieties, whether it's Bollgard II or WideStrike, come bundled with Roundup Flex, not Roundup.
"When we lost the single-gene technology, we moved not only to a two-gene cotton — which is more expensive in terms of the seed cost and technology fee — but we also moved from Roundup Ready to Roundup Flex, which is also more expensive in terms of fees."
All of these varieties and technologies have great value and benefit to the grower, says Shurley, but when the shift was made from single-gene, producers also got the Roundup Flex whether they wanted it or not.
While fiber quality questions dogged cotton for some time, it has definitely improved in recent years, he says.
"We went through a period of time when we had bad fiber quality in Georgia, and we took a lot of criticism for it.
"Some of that was directed to DPL 555. Some people made that connection since the majority of our growers were planting that variety. I don't think that direct linkage was ever made, but the implication was out there."
In any case, fiber quality has changed for the better over the past six years, says Shurley.
"Looking at 2007, 2008 and 2009, those are the last three years when almost 85 percent of our crop was planted in DPL 555. Compare that to the most recent three years, and we see a tremendous difference.
"Staple has improved, with the percentage of shorter staples really going down. The big criticism we hear about DPL 555 was uniformity, and that has definitely improved.
"In 2007 through 2009, we had between 25 and 30 percent of our crop that was less than 80-percent uniformity. Now, that is almost non-existent."
Many things impact fiber quality, and weather obviously is one of them, says Shurley, but fiber quality definitely has improved in Georgia during the most recent three years.
"When we look at varieties in Georgia, we recommend that growers look not only at yield but also at stability. How does that variety compare at different locations under different conditions?
"It may be good one year but a dog the next year. We stress that growers look at stability in the yield and not just yield alone."
Other varieties not as consistent
Under non-irrigated conditions, prior to the loss of single-gene technology, there were some years when a single variety here and there would out-yield DPL 555, but those varieties were not as consistent, says Shurley.
"When we look at the varieties that were common in all three years, DPL 555 still out-yielded them. Irrigated yields tell pretty much the same story."
Shurley's research also examined new varieties from the past three years compared to the last three years that DPL 555 was available, versus the top yielder.
"In non-irrigated conditions, these newer varieties have not quite come up to where DPL 555 was in 2007-2009.
"But again, weather could be a factor. Under irrigated conditions, these newer varieties have yielded as well or better than DPL 555 did back in its time."
Turning to production costs, at two-and a-half seed per foot and 36-inch rows, seed and technology fees, there really isn't very much difference regardless of the technology, says Shurley.
"With GLB2 varieties, you're using Liberty versus generic glyphosate, so you have a couple of things going on here.
"The timing, applications and the materials are pretty similar. But the reason the herbicide cost is so high is that you've got Liberty in the system versus a $15-per-gallon generic glyphosate.
"Secondly, because it's not a Roundup Flex variety, you don't qualify for the Monsanto rebate program, and that can be as much as $20 per acre.
"The herbicide costs and total costs for the GLB2 varieties are a little bit higher."
In general, yields no longer appear to be a concern with newer cotton varieties, says Shurley.
"Our yields on these new varieties rival DPL 555, and the industry has really stepped up to the plate and brought us some very good cotton choices.
"Before we lost DPL 555, there were a lot of concerns because we didn't have anything out there that would compete. But the industry has given us some options that are working very well.
"Those concerns we had are no longer founded, and that's to the industry's benefit.
Fiber quality has definitely improved, he adds.
"I think yield continues to be the No. 1 factor in variety selection and in technology selection. Our growers can make any technology work. We can find ways to control weeds and grasses and control insect pests in our cotton regardless of the technology.
"We've done work in Georgia that proves time after time that yield is the factor that growers look at — not technology. They can make any technology work, but give them the pounds, and that's what is most important."
Most growers didn't plant two-gene cotton when it was first available because it didn't yield well, and they still had DPL 555, says Shurley.
"Seed and technology costs have increased, and newer technologies do have value.
"Costs have increased due to the way things are bundled now, but the newer technologies have value for growers, and they do add a lot of flexibility for weed and insect control.
"Roundup Flex gives us flexibility, and the new GlyTol LibertyLink will also give us some flexibility in our systems.
          You might also like
Subscribe to receive top agriculture news
Be informed daily with these free e-newsletters
You May Also Like
---