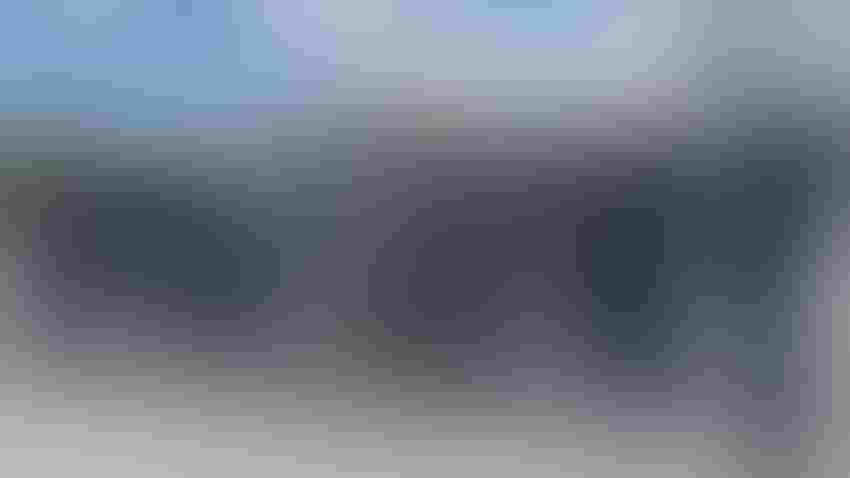 Greek and American farmers gathered on Sept. 12 at the United Nations headquarters in New York City to share their story of regenerative agricultural practices in the hope that consumer and UN leaders at the 2023 SDG Conference will take notice.
BASF
Before the United Nations 2023 Sustainable Development Goals (SDG) Summit kicks off next week, farmers from Greece and the United States met at the United Nations Headquarters in New York City to share what they're doing to increase sustainability in cotton production. They were in town to tell their story in the hope of being heard by those outside of agriculture.
The 2030 Agenda for Sustainable Development is at a midpoint as world leaders review the state of 17 Sustainable Development Goals and respond to the impact of multiple, interlocking crises facing the world. They will ultimately provide high-level political guidance as they move toward achieving those goals by 2030.
From opposite sides of the ocean, the U.S. and Greek cotton growers found common ground to provide cotton's sustainability message to world leaders.
Common themes
The conversation flowed into two common themes:
Growers are passionately committed to stewarding their land for the benefit of their farms, their communities, and our world.

Manufacturers and their customers – particularly in the fashion industry – voice sustainability values but are slow to financially support those efforts.
A Greek ginner said his group asked for a 7% premium from a brand. "And they said, 'no, we can't do it,'" said Ilias Kouroudis, general manager at Thrakika Ekkokistiria (Thrace Ginning Mills) in North Greece. "We believe it is something the brands should be willing to pay to tell the story of using Greek cotton that is grown sustainably…We haven't found anyone who will pay the 7%."
Across the ocean, Mississippi grower Mark Noland and his wife Cali said they found success with one buyer who committed to 275 acres of their cotton.
Overall, price dictates cotton purchases. While growers desire to preserve their land for future generations, the price paid for cotton is what keeps the farm operation viable. On-farm sustainability efforts are a bonus for the farmer, as well as the end-user.
Each farmer reported growing sustainably for the satisfaction of properly stewarding their land. And they prefer the term regenerative over sustainable. Here's why: "I think we not only sustain, we improve the land," Mississippi farmer Sledge Taylor said. "My father left the farm in better condition, and I will as well."
Conversation host
The sustainability conversation was hosted by BASF through their e3 and Certified Sustainable FiberMax (CSF) programs under the FiberMax and Stoneville seed umbrellas. Farmers who sign on to the e3 program in the United States or to CSF in Greece agree to specific practices to enhance the cotton sustainability story and provide "seed to sewn" traceability.
On the e3 side of the story, BASF released 2022 data that shows the group reduced carbon dioxide emission by 3,691 tons and saved 489,653 tons of soil from erosion.
Those are the kinds of numbers BASF and the farmers hope the textile and mass media journalists report. In addition to Farm Press/Farm Progress, the event was covered by Business of Fashion, Textile InSight, and Bloomberg.
They also hope leaders at the UN SDG conference consider their efforts when they meet next week for a half-point evaluation of whether their meeting global sustainable development goals.
The looming UN meeting and media coverage of the ag gathering is the reason Texas farmer Randy Smith traveled at this busy time – well, that, and BASF also invited his wife Pat, with whom he was celebrating his 43rd wedding anniversary this week.
"We keep trying to tell the story thinking that if we say it enough eventually it will make a difference," Smith said. "You can't throw your hands up. If you believe in this at all, you have to try one more time."
Subscribe to receive top agriculture news
Be informed daily with these free e-newsletters
You May Also Like
---