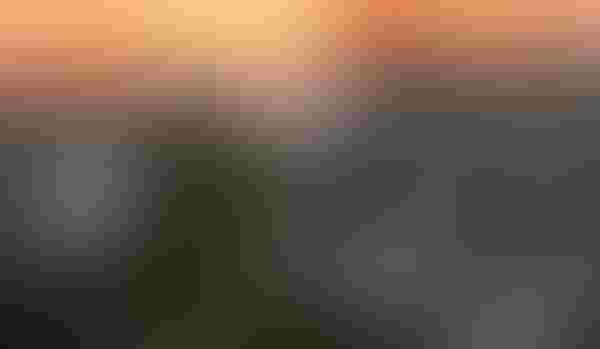 The most important decision a cotton farmer makes every year is the lineup of varieties he decides to plant, and, though yield potential tops the list of characteristics a grower should consider, quality plays an increasingly important role in the selection process.
The American cotton industry has changed dramatically in less than 15 years, says Texas AgriLife Extension cotton specialist Gaylon Morgan. "In 1997, 60 percent of U.S. cotton production was used domestically, and 40 percent was exported. In 2011, 19.2 percent will be used domestically and 80 percent will be exported."
 Quality has become more important as the primary market switched to overseas buyers, Morgan told a cotton production session at the recent Blackland Income Growth or B.I.G. Conference in Waco, Texas.
"Quality demand has changed." He said in the past U.S. manufacturing depended on rotor spinning. Foreign mills use ring spinning, which requires a higher quality fiber. "They need long fiber," Morgan said.
Texas producers, over the past decade or so, have turned an about face on quality issues and now produce exceptionally high quality fiber.
"Variety selection remains the most important decision a cotton farmer will make," he said. "The current price for varieties and technology dictates management throughout the season." And yield is still the key. But long staple, high strength, premium micronaire, high uniformity and yield stability are crucial concerns."
He said growers should look at variety trials and analyze yield stability at multiple locations and also consider a variety of yield-limiting factors.
He recommends growers check Replicated Agronomic Cotton Evaluation (RACE) trials to aid in variety selection. "Farmers have a lot of choices," he said.
Some of those choices include conventional varieties, which still have a place in Texas production, although more than 93 percent of cotton planted in 2010 was genetically modified varieties.
Morgan said growers should consider several factors when deciding whether to plant conventional or GMO cotton, including:
Few herbicides or insecticides have been developed in recent years

New traits have been added to GMO varieties

Both public and private entities continue to develop non-GMO varieties
But variety trials have shown that "conventional varieties can compete in yield with some of the best GMO varieties," he said. "Some also have good staple length."
But they may not be as easy to manage.
Morgan has looked at an economic comparison of GMO and conventional varieties to gauge efficiency. "We assume: comparable yield and quality from GMO and conventional varieties; no herbicide resistant weeds; some cultivation in each system; ground application by the farmer; and 2011 technology fees.
"We focus on seed, weed control, and insect management costs."
Weed budgets show non-GMO costs at $62.99 per acre compared to $20.63 per acre for GMO seeds. Seed and technology costs favor conventional seed at $26.93 per acre versus $85.71 per acre. Insect management costs are $26.04 for conventional, $11.28 for GMO.
In summary, Morgan said, up-front costs for conventional cotton is $46.56 with total cost at $115.96. For GMO, up-front cost is $95.34 and total cost is $117.62.
Total expense is not significantly higher for GMO cotton and Morgan said growers might find other benefits in "flexibility with weed and insect management."
He also suggests growers consider crop tolerance, weed size for optimum control, efficient use of time, drought issues, volunteer cotton management and seed availability, which may be an issue with either saved or bought seed.
"Also look at seed company incentives, shared risk and rebate programs. Check each company and see what they offer."
Morgan said seed companies will offer new traits in the next few years, including varieties with tolerance to multiple herbicides.
Subscribe to receive top agriculture news
Be informed daily with these free e-newsletters
You May Also Like
---