Automated irrigation investment paying off on her family farm
Automated irrigation investment paying off on her family farm
"We control the water, and no one can tell us at some future date that we can't pump it. … Irrigation will help us preserve the farm now and for future generations."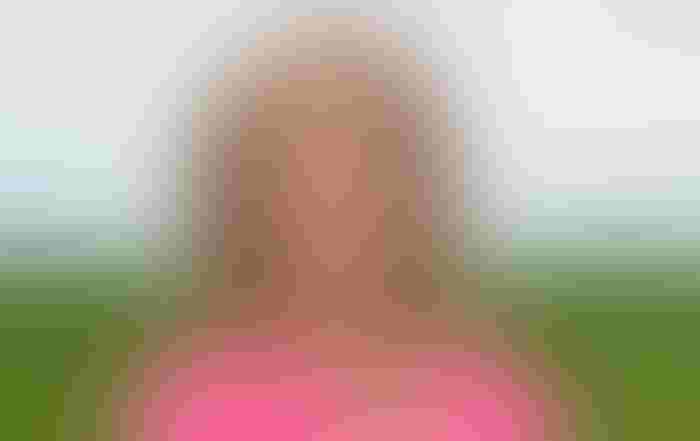 Farming in west Alabama and east Mississippi, Annie Dee considers irrigation an investment that'll continue to pay dividends many years into the future.
Dee, along with her brother Mike and other family members, owns and operates Dee River Ranch, a 10,000-acre operation with corn, wheat, soybeans and cattle.
"We're a family farm, but we also consider ourselves a business, so we have to try and make a profit. We're looking at future generations, so we want to protect the environment as well as our financial perspective. It's important for us to have energy and water efficiency, so we have redesigned our irrigation system," she says.
Dee's irrigation began with two center pivots. "We were farming about 4,000 acres at the time, and we put in about 300 acres in pivots to see if it would pay for itself. The first two pivots were on a sandy-type soil, and we made 100 bushels more with corn where we had irrigation, and that was when we had $7.50 to $8 corn, so that system paid for more than half of itself in that first year. So we decided to hurry up and irrigate everything we could."
The two original systems were independent of themselves, with one drawing from a cow pond and the other from a reservoir, she says.
"We tried to have a plan so we didn't just randomly place pivots around the farm. It took us about a year to come up with a comprehensive plan we thought we could live with," she said.
In west Alabama, she says, most of the rainfall comes in the winter. "And then in the summer, when we need it the most, it has already gone down the creek and down the Tombigbee River and into the Gulf of Mexico. So we decided we were going to have to manage our risks and capture that water so we could put it out when we needed it."
Dee says they sought expert advice from several sources. "We needed someone to help us get it right. It was such a big investment that if we didn't get it right the first time, we would be out of business."
The Wi-Fi tower with a 25-mile radius
Automation and efficiency were primary considerations in the design of the Dee's irrigation system.
"We don't have a lot of labor, so we decided the irrigation system needed to be as automated as possible. No one of us wanted to have to be at the farm at all times to make this work. So our pumps and pivots all can be turned on by cell phone or computer wherever we are. It cost us considerably more up front, but I think it saved us more in having the ability to accomplish what we need to."
Cell phone coverage isn't good in their area, says Dee, so they installed a Wi-Fi tower with a 25-mile radius.
"We needed the system to be energy efficient as well as water efficient, and we wanted a whole-system approach. We were looking for a partner and experts who would be there to help us all along the way, including in the future to help us grow," she said. "And, they had to show us a good financial return from the start."
The system, she explains, includes a 110-acre reservoir and five Watertronics pumps. "We talked about one large pump because it would have been cheaper up front, but these are variable-rate pumps that come on one at a time as demand requires. The system keeps track of the hours on each pump, and it rotates so when we need to rebuild them, we rebuild them all at the same time.
"When we first started with this project, we put in five center pivots that we could put in quickly at one time because we finished the reservoir in March. The pumps were a turnkey system that actually worked."
With the system's infrastructure in place, more pivots were installed, giving the farm 18 total. The system is controlled with FieldNet and support from the Dee's local Lindsay dealer, Black Prairie Tractor.
"Among the lessons we have learned is that the timeliness and reliability of water application has definitely improved our yields. Within five years, we will have paid the return over irrigated compared to non-irrigated, paying for the entire system, the reservoir, pumping stations, pivots and pipe. It has made a difference in the last couple of years in the small window in which we need to add water to the crops," she said.
"Having the reservoir, we control the water ourselves. We're about two miles from the river, so it would have been more costly to pump from that distance. We control the water, and no one can tell us at some future date that we can't pump it. … Irrigation will help us preserve the farm now and for future generations."
About the Author(s)
Subscribe to receive top agriculture news
Be informed daily with these free e-newsletters
You May Also Like
---