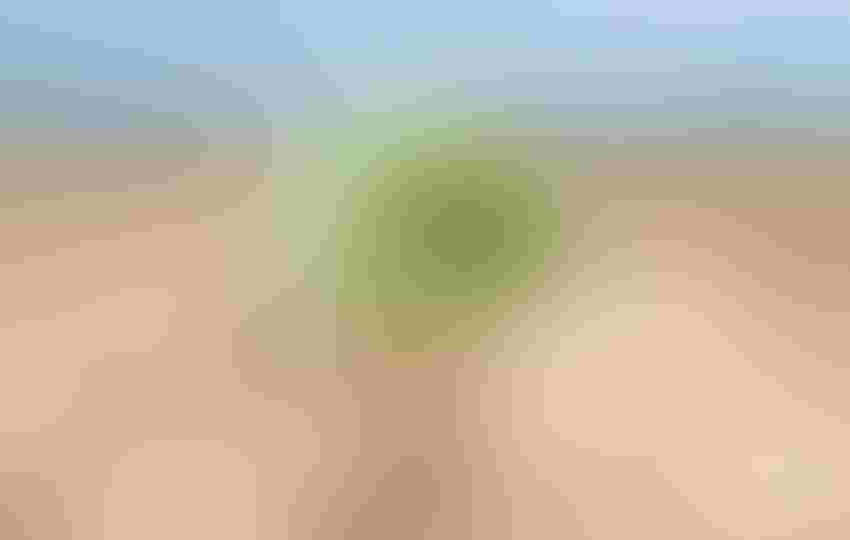 Arkansas producers responding to U.S. Department of Agriculture surveys indicate they plan to plant about 57 percent more cotton than they did in 2015, rebounding from a record-low 210,000 acres, according to a March 31 report from the USDA's National Agricultural Statistics Service.
The highly-anticipated prospective plantings report, which is based annually on surveys of growers in mid-February, indicated Arkansas growers plan to plant 330,000 acres, just 5,000 acres shy of total cotton acreage in 2014. Nationwide, upland cotton acreage is up 11 percent, to about 9.6 million acres.
Bill Robertson, Extension cotton agronomist for the University of Arkansas System Division of Agriculture, said the published number exceeded even his own expectations that Arkansas cotton would increase about 20 percent over 2015.
"Hopefully, 2015 established our low mark, and we'll continue to move forward from here." He said growers will likely continue to adjust their actual respective acreage incrementally, with an eye toward market prices and spring weather.
Corn also saw major increases in Arkansas, with prospective acreage jumping 72 percent to 790,000 acres. Although the crop edged up by only 6 percent nationwide, Arkansas neighbors Louisiana and Mississippi also increased their prospective corn acreages by 83 and 57 percent, respectively.
Scott Stiles, Extension economist for the Division of Agriculture, said the regional trend went hand-in-hand with growers in the tri-state area cutting back on soybean and sorghum acreage, responding to market pressures.
Sorghum, which declined by 15 percent nationwide, dipped by 69 percent in Arkansas from 2015 plantings to 140,000 acres.
"We figured that sorghum would make a sharp decline, given the prices growers are looking at," Stiles said. Growers' net sales price for a bushel of sorghum dropped from about $4.61 a year ago to about $3.39 March 31, he said.
Arkansas winter wheat acreage also dropped by 37 percent from 2015, from 350,000 acres to 220,000 acres. Nationwide, winter wheat acreage dropped 8 percent to about 36.2 million acres.
Arkansas long grain rice acreage also saw significant gains over 2015, jumping 35 percent to about 1.4 million acres, a figure Extension rice agronomist Jarrod Hardke recently warned growers not to exceed, for fear of expanding into land poorly-suited for rice operations and overburdening water demands.
Arkansas soybean acreage dropped 5 percent from 2015 plantings to slightly more than 3 million acres; nationwide soybean acreage dropped by about 400,000 acres, or less than 1 percent.
Ryan McGeeney writes for the University of Arkansas Division of Agriculture. Contact him at [email protected].
Subscribe to receive top agriculture news
Be informed daily with these free e-newsletters
You May Also Like
---