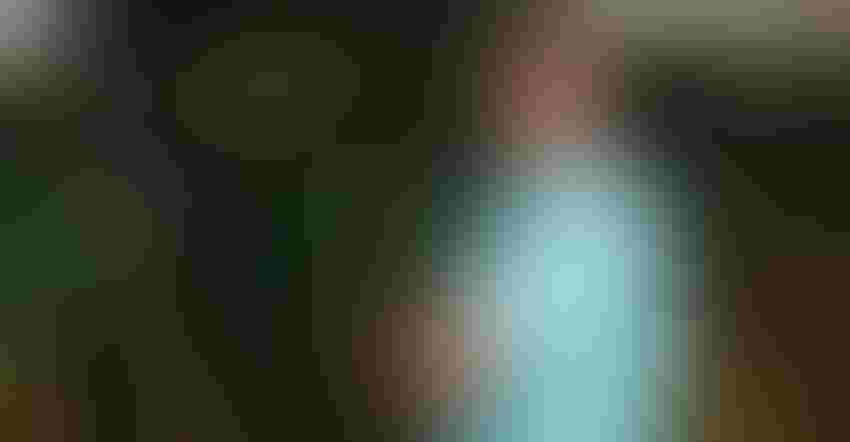 Billy Don Hinkle manages the cotton operation that bears his name on the outskirts of Aubrey, Ark.
Brad Robb
Billy Don Hinkle has been putting money into his 2019 cotton crop since February and he is ready to start reversing the money flow. He knows that will happen not long after delivering his modules to the gin and getting his grades back from the USDA Classing Office.
While he markets some of his fiber himself, he also lets Staplcotn market some of it in its pool and he will also put some in the loan. "I've ginned my cotton with McClendon Mann & Felton Gin in Marianna, Ark., for a long time," says Hinkle. "They're 10 miles down the road, do a great job, and continue to be an asset to so many cotton farmers around this area."
Looking back on 2019
The wet spring hampered planting for many Mid-South cotton producers and Hinkle was no different. "We got a little over 4,000 acres planted when we had a small planting window in April, and I've harvested about 700 acres of that ground so far, but every time it looks like we'll be able to get into the fields, we get a small shower," says Hinkle.
It was a relatively light year for pest pressure in his area, but Hinkle did spray for plant bugs and for worms over some of his Bt cotton. "That was just in a few fields though, not over the whole operation," says Hinkle.
Hinkle's varieties this year included DP 1725 B2XF, DP 1646 B2XF, and DP 1835 B3XF.
Labor, diversity, and the future
Similar to other farming operations across the country, Hinkle acquired seasonal labor through the H2A program again this year. "A friend of mine secured a few Romanians to work for him and they helped me identify six for mine," says Hinkle. "I ended up going through an H2A broker who handled all the paperwork. These Romanian men are very reliable, work hard, and learned quickly how to operate the various equipment technologies I have."
Although cotton is the only commodity he produces, Hinkle is intuitive at recognizing an on-farm need and creating a solution to it. When he thought there should be a better way to splice and link his poly pipe, he created and patented the Splice Device that is now being sold by Delta Plastics. "I think it's a better option than a 5-gallon bucket or other devices that are being used," says Hinkle. "I took the holding ring from the Splice Device, added a strap and belt clip to it, and now I'm working with a company to market it as an improved mobile garbage bag holder for road crews, on boats or at a campground, called Bag-a-long."
Growing up 2 miles from his farm shop in Aubrey, Ark., he reached the point of "critical farming mass" in 1999 when he rented a couple of bigger farms which leveraged his economic position to buy bigger equipment. "I finally started producing enough cotton that allowed me to expand my operation," says Hinkle, who began growing cotton for seed production for Paymaster back when 1218 was commercially launched. "I also grew Deltapine 444 when it was commercialized."
Foundation seed
Hinkle likes getting good quality foundation seed to plant each year. He also likes knowing that if the seed he produces meets or exceeds all of the quality requirements, he can pick up a little premium at the end of the growing season.
His silt loam soils have delivered consistent quality and yields through the years. "Most of my farms will yield two-plus bales an acre this year, and some will top three," says Hinkle, who has three John Deere CP690s rolling across his fields harvesting his cotton. "In 2005 I bought a brand-new John Deere 9996 six-row machine. At the time, it was the biggest cotton harvester on the market, and it was the most money I'd ever spent on a piece of equipment."
At 55 years-old, Hinkle is not contemplating retirement, but he would like to cut back a little to allow more time for another passion — turkey and deer hunting. "My nephew works for me and I think he's ready for me to retire," says Hinkle, as he turns his head toward Jonathon Corder.
Corder nods his head in agreement. "I'd be more willing to take it over if he would cut down about half of what he's got," says Corder.
Taking over a multi-thousand-acre row crop operation in times of low commodity prices must seem daunting in Corder's eyes, but so was purchasing that new John Deere 9996 six-row cotton picker when Hinkle was just a young farmer.
Subscribe to receive top agriculture news
Be informed daily with these free e-newsletters
You May Also Like
---