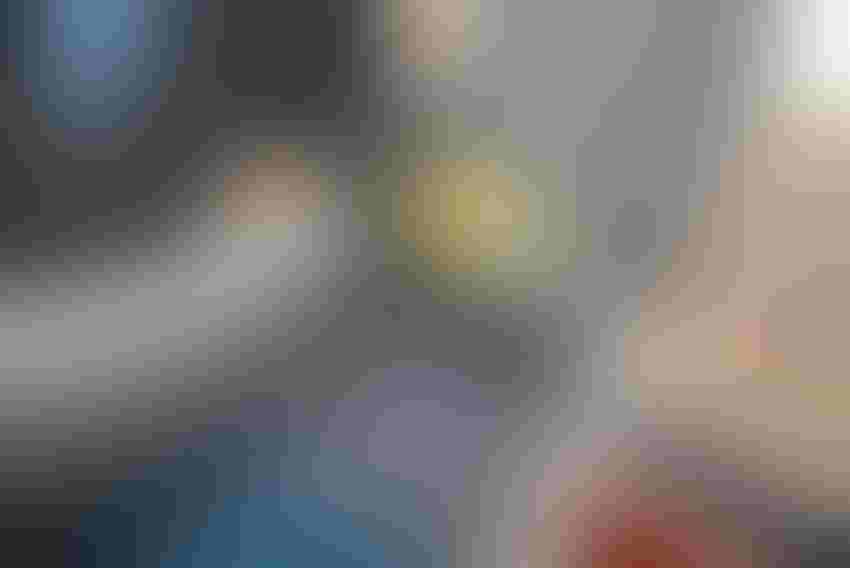 If cottonseed is available, Kansas farmers may add 40 percent more acres this year.
Kansas State University Extension soils and crop specialist Stewart Duncan offers nine reasons why Kansas farmers will plant as many as 200,000 acres of cotton this year, and four of them are profit potential.
"We are expecting quite an increase in cotton this year in Kansas," says Duncan. "I am anticipating 125,000 to 150,000 planted acres. Some of my producer/ginner contacts think we could go as high as 200,000 if the seed is available and the weather cooperates." 
CoBank, a national cooperative bank serving rural America, says cotton acreage across the Southwest will jump, with Kansas increasing cotton acreage by as much as 40 percent. Acreage in Oklahoma is expected to increase by 16 percent, and Texas, by far the largest cotton producer in the country, will add 6 percent more cotton, according to CoBank and USDA's March 29 crop report.
Why Cotton in Kansas?
Duncan offers these nine reasons why Kansas farmers will turn more acres to cotton:
1. Profit potential
2. Profit potential
3. Profit potential
4. 2,4-D and dicamba resistant varieties are available
5. The price of cotton has remained high
6. Concerns for irrigation water conservation
7. Short season genetics have improved greatly - yield and quality
8. Profit potential
9. Big bale strippers
CoBank's Knowledge Exchange Division looked at the acreage estimate report and the underlying reasons for the shift and the outlook for cotton in the Southwest. The report identifies five major factors driving the boom: Unprofitable prices for grain crops, declining water availability, round-bale harvesters, better genetic varieties of cotton, and the increased optimism about cotton reentering the farm bill. Those closely mirror Duncan's observations
 Some Northward Expansion
Duncan says the acreage increase in Kansas will mostly come from "traditional cotton-producing areas – near the four gins." He also expects "a northward expansion of one to two counties from the traditional areas."
He says cotton pencils out better for many producers. "One of my colleagues has run some historical (30-year) county weather numbers and calculated potential yields and probabilities for a profitable crop as far north as the Larned and Great Bend areas of Kansas. That's between 38 and 39 degrees north latitude," he says.
Most of that acreage will be irrigated, he adds, and will replace corn. Dryland acres likely will take ground away from grain sorghum. 
"We will probably see more irrigated cotton in the southwestern parts of Kansas on traditional corn acres," Duncan says. A concern for conserving the aquifer is a factor, he adds, and concerns are heightened with "corn prices what they are. In many of those areas, we'll probably see more circles split half corn/half cotton."
That upward acreage adjustment comes with new industry-wide challenges, according to CoBank sources.
 "The projections of increased planting are sending signals throughout the cotton industry that more ginning capacity and storage capacity are needed," says Ben Laine, a senior industry analyst with CoBank. "We are already seeing some cooperative gins in Kansas expanding capacity, sometimes doubling the previous year's, and others in all three states are increasing storage capacity by upwards of 30 percent."
Subscribe to receive top agriculture news
Be informed daily with these free e-newsletters
You May Also Like
---