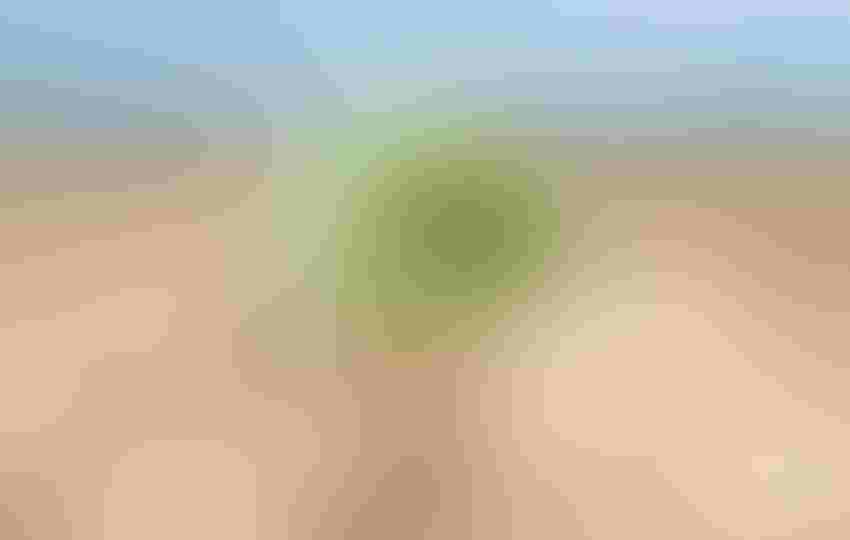 Many new cotton varieties come on the market without any prior testing through the university system, says Cotton Incorporated's Robert L. Nichols. "Growers often don't know how a variety will perform in their areas until they plant it."
A mid-March increase in futures prices probably convinced some U.S. cotton producers to plant more cotton this spring, but a big reduction from last year is still likely, according to USDA's March 28 Prospective Plantings report.
Cotton planted area for 2013 is expected to total 10 million acres, 19 percent below last year. Upland area is expected to total 9.82 million acres, down 19 percent from 2012. American Pima area is expected to total 206,000 acres, down 14 percent from 2012.
The National Cotton Council's January survey indicated a 27 percent decline in U.S. cotton acres, based on higher corn prices, which have since softened while cotton prices have strengthened.
The Council's estimate indicated a possible 50 percent reduction in Mid-South cotton acres compared to 2012. The Prospective Plantings report indicated a 38 percent decline, from 2.03 million acres in 2012 to 1.26 million acres in 2013.
Georgia and Florida are the only states intending to increase cotton acres over last year. Texas expects to reduce acres by 16 percent from last year, from 6.558 million acres to 5.511 million acres.
The survey says corn growers intend to plant 97.3 million acres of corn in 2013, up slightly from last year and 6 percent higher than in 2011. If realized, this will represent the highest planted acreage in the United States since 1936 when an estimated 102 million acres were planted.
Soybean planted area for 2013 is estimated at 77.1 million acres, down slightly from last year but the fourth highest on record, if realized. Compared with 2012, planted area is down across the Great Plains with the exception of North Dakota. Nebraska and Minnesota are expecting the largest declines compared with last year, while Illinois and North Dakota are expecting the largest increases.
The report indicates a 3 percent decline in U.S. rice production in 2013, from 2.699 million acres to 2.611 million acres.
All wheat planted area for 2013 is estimated at 56.4 million acres, up 1 percent from 2012. The 2013 winter wheat planted area, at 42 million acres, is 2 percent above last year and up slightly from the previous estimate. Of this total, about 28.9 million acres are hard red winter, 9.67 million acres are soft red winter, and 3.39 million acres are white winter. Area planted to other spring wheat for 2013 is expected to total 12.7 million acres, up 3 percent from 2012. Of this total, about 12.1 million acres are hard red spring wheat. The intended durum planted area for 2013 is estimated at 1.75 million acres, down 18 percent from the previous year.
               You might also like:
First-day corn planting always a challenge
Lawsuit could limit fertilizer applications
Irrigation scheduling tools to cut water use
Subscribe to receive top agriculture news
Be informed daily with these free e-newsletters
You May Also Like
---