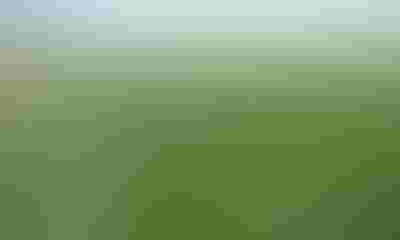 Wisconsin Corn Growers and the American Lung Association in Wisconsin are promoting the benefits of clean air and clean fuels through consumer promotions this summer.
"Using ethanol-blended fuels in a flex fuel vehicle not only supports Wisconsin's farmers, it also provides environmental and health benefits to everyone, thanks to reduced emissions," says Danielle Clark, clean air coordinator for the American Lung Association in Wisconsin.
The outreach will highlight the benefits of ethanol-blended fuel.

Wisconsin Corn Growers partner with American Lung Association to promote clean air, fuel
"Ethanol fuel is a tremendous success story as a clean, renewable and locally-produced fuel," says Casey Kelleher, president of the Wisconsin Corn Growers Association. "By corn growers teaming with the American Lung Association in Wisconsin and its Clean Air Choice message, we will promote the benefits and availability of ethanol-blended fuel to improve air quality and lung health in Wisconsin."
The American Lung Association in Wisconsin recognizes E85 as a fuel that flex fuel vehicle drivers in Wisconsin can make to reduce their impact on the air quality and lung health. 
The American Lung Association in Wisconsin will hold four E85 promotions with flex fuel vehicle drivers with United Cooperative Cenex stations in June. E85 will be sold for 85 cents off per gallon and E30 will be sold for 30 cents off per gallon during a limited time. Those events will be held:
*June 9 in Reedsburg
*June 16 in Poynette
*June 23 in Baraboo
*June 30 in Hustisford
For times and locations visit www.CleanAirChoice.org.
The WCGA will hold an "Ethanol Night at the Races" at the Jefferson Speedway on June 11 to promote the renewable and clean air benefits of ethanol fuel. The evening will spotlight the National Ethanol Short-Track Championship sponsored by American Ethanol SuperTruck Series. The race will feature several SuperTrucks using E-98, or 98% ethanol in the racing fuel.
The ALA-WI and WCGA will also conduct social media outreach on the air quality and renewable benefits of ethanol.  The Wisconsin Corn Promotion Board is a sponsor of the international Fuel Ethanol Workshop that will be held in Milwaukee June 20-23.
Subscribe to receive top agriculture news
Be informed daily with these free e-newsletters
You May Also Like
---