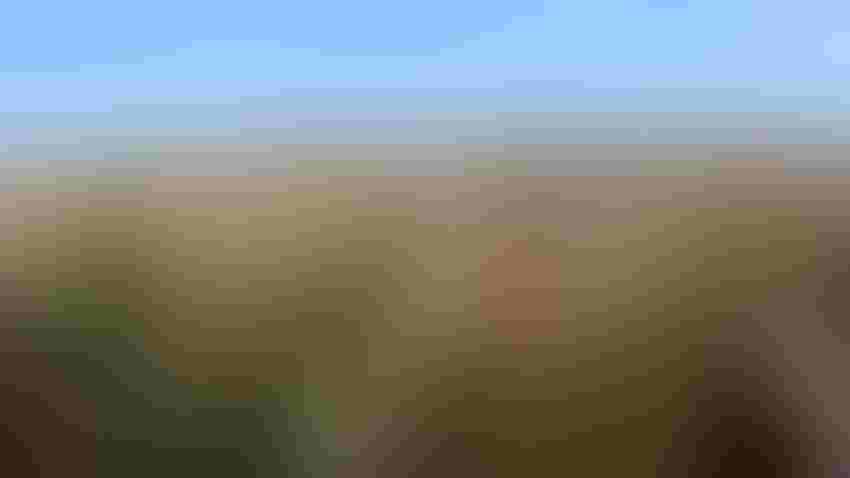 CLOSER ROWS, SHORTER CORN: Myron Stine of Stine Seed believes planting relatively short hybrids in narrow rows will be essential for reaching top corn yields going forward.
Tom J. Bechman
Look through equipment brochures from the 1930s and you're likely to see pictures of check-row corn, planting with either horses or a small tractor. The rows were typically 40 inches wide and spaced so corn could be cultivated in two different directions. Why? Because cultivating corn to physically yank out weeds was essential in the days before chemical weed control.
When farmers could narrow up row spacing, they did — first from 40 inches to 36 inches, and then to 30 inches. Many growers still plant in 30-inch rows, though at much higher populations than in the check-row days. Some now plant in 20-inch rows, seeking to increase plant population even higher.
Myron Stine, president of Stine Seed, believes 30-inch rows simply won't be narrow enough if growers want to continue pushing yields upward in the future.
"Pushing plant populations higher will be one of the keys to increasing yields," Stine says. "We have some hybrids today that perform at 50,000 plants per acre, but you can't go that high in 30-inch rows."
Narrowing up rows
A few years ago, Stine Seed helped some growers obtain planters that would allow them to plant twin 20-inch rows.
"We were getting close to equidistant spacing with that concept," he says. "The reason we suggested that arrangement was because there weren't many 15-inch corn heads available. You could harvest twin-20-inch rows with a 20-inch head. They're easier to find."
While interest in the twin-20-inch-row concept has faded, interest in narrow rows is still strong, Stine says. "There is good equipment today for harvesting in 15-inch rows, and some growers are making it work," he explains. "The narrower the rows, the better the odds of increasing plant population successfully."
However, just like when your grandfather planted in wide check rows because mechanical weed control was the only game in town, narrow rows today must be practical and mesh with other aspects of your corn production system.
"We went to 15-inch rows on our farm, but we've been back on 20-inch rows for the past two years," Stine explains. "We needed more room between rows for the self-propelled sprayer, plus in 15-inch rows, you really start piling up wheel traffic over more soil surface area, increasing odds for soil compaction."
That doesn't mean Stine still wouldn't like to see even narrower rows. "If you're after top yields, 20-inch rows are still too wide, especially if you're pushing to 50,000 plants per acre to get those yields," he says. "But the system must be practical. Right now, 20-inch rows seem to be a good choice on our farm."
Looking into the future, Stine believes shorter hybrids planted at higher seeding rates will be key to higher yields. More people will be doing it with corn rows narrower than 30 inches too, he adds.
Subscribe to receive top agriculture news
Be informed daily with these free e-newsletters
You May Also Like
---