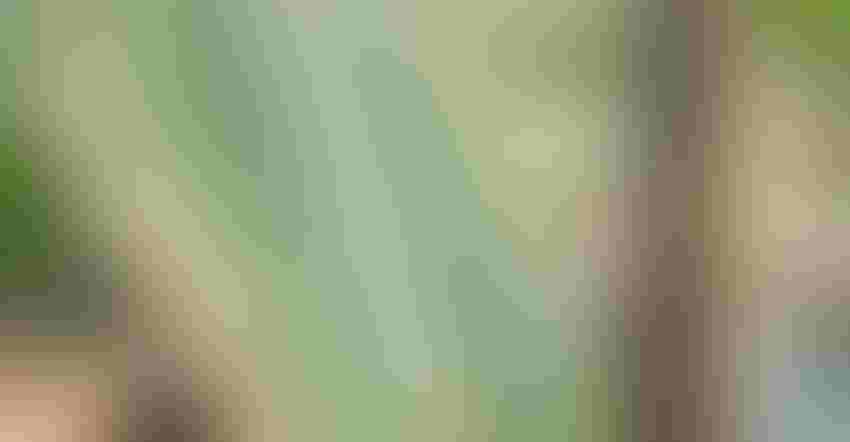 TAR SPOT: In the last 25 years, corn foliar diseases have grown from one to four in one growing season, including the newest, tar spot. Farmers should change up management practices to tackle disease risks.
When Matt Montgomery graduated with his bachelor's degree and started his agronomy career in 1994, there was only one foliar disease Illinois corn farmers needed to worry about: gray leaf spot. Now, there are four.
In the last 25 years, Illinois farmers have been introduced to yield-robbing diseases that include southern rust, northern corn leaf blight and tar spot, says Montgomery, a Pioneer field agronomist near Chatham, Ill. This growth of corn foliar diseases within the state is astounding because these diseases do not all flourish in the same type of environment.
Gray leaf spot and southern rust are two diseases that prefer warm and wet weather, while northern corn leaf blight prefers a cool, wet environment, he says. Currently, a temperature preference has not been determined for tar spot; however, agronomists know the disease prefers a wet environment.
What does this variety of environment ranges mean? More disease risk, no matter the weather.
"A story begins to get painted of most seasons having some kind of disease potential, because we're not talking about just one disease with its little portion of the temperature spectrum it likes to run with," Montgomery says. "We're talking about four diseases that like a variety of temperature ranges, and it really increases the chances that we're going to run into a foliar disease."
But how did common corn foliar disease go from one to four in 25 years?
"I don't think you can pinpoint a single reason," Montgomery says. Each disease has a different explanation for its spread through Illinois based on favored weather conditions.
Tar spot accidentally entered the United States in 2015 and found its way to Illinois. Southern rust spores made their way to Illinois over the past several years, thanks to storm fronts that move south to north. Gray leaf spot and northern corn leaf blight will overwinter on residue to some degree, and conservation-minded farmers are leaving more residue compared to 30 years ago. That well-intentioned practice provides a winter home for those diseases.
Switch it up
As these diseases remain in Illinois, farmers should think about management, Montgomery says. Routine practices may need to change to prevent disease outbreaks.
Here are some management practices to consider:
Crop rotation. Rotating a crop can help reduce residue, which helps prevent diseases such as gray leaf spot and northern corn leaf blight from overwintering on residue.
Hybrid selection. When choosing hybrids, consider potential disease outbreaks that could occur. Tar spot is resilient, but Montgomery has learned that hybrid selection makes a difference.
Fungicide application. Farmers should pencil in what seems appropriate for fungicide application, but also be prepared to apply again. Depending on the situation, you may need a second fungicide application to manage a specific disease successfully.
Field scout. Remember to scout often to best understand the intensity of disease within each field.
"From now on, there's a need for management change when thinking about the kind of disease risk that's posed to a crop each year," Montgomery says.
In other words: Switch it up. Illinois farmers won't be able to keep doing the same things and expecting different disease — and yield — results.
About the Author(s)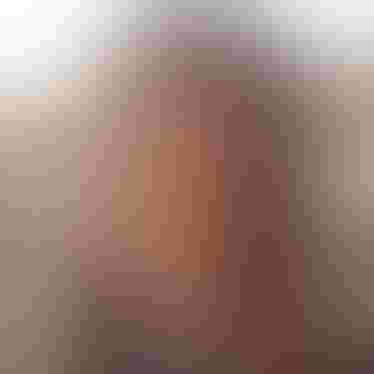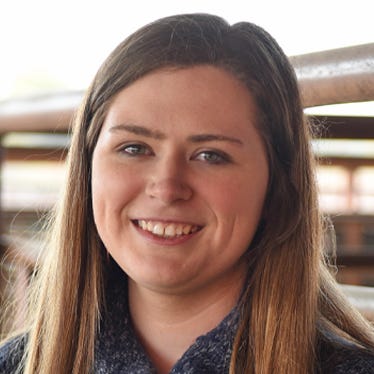 Field editor, Farm Progress
A 10th-generation agriculturist, Sierra Day grew up alongside the Angus cattle, corn and soybeans on her family's operation in Cerro Gordo, Ill. Although she spent an equal amount in farm machinery as she did in the cattle barn as a child, Day developed a bigger passion for the cattle side of the things.
An active member of organizations such as 4-H, FFA and the National Junior Angus Association, she was able to show Angus cattle on the local, state and national levels while participating in contests and leadership opportunities that were presented through these programs.
As Day got older, she began to understand the importance of transitioning from a member to a mentor for other youth in the industry. Thus, her professional and career focus is centered around educating agriculture producers and youth to aid in prospering the agriculture industry.
In 2018, she received her associate degree from Lake Land College, where her time was spent as an active member in clubs such as Ag Transfer club and PAS. A December 2020 graduate of Kansas State University in Animal Sciences & Industry and Agricultural Communications & Journalism, Day was active in Block & Bridle and Agriculture Communicators of Tomorrow, while also serving as a communications student worker in the animal science department.
Day currently resides back home where she owns and operates Day Cattle Farm with her younger brother, Chayton. The duo strives to raise functional cattle that are show ring quality and a solid foundation for building anyone's herd.
Subscribe to receive top agriculture news
Be informed daily with these free e-newsletters
You May Also Like
---