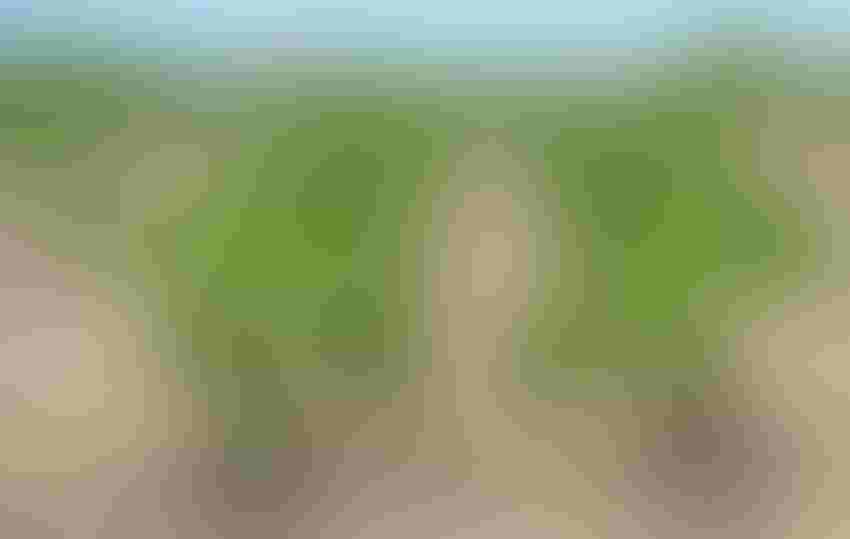 The subject of starter fertilizer use in crops has been bounced around for many years. It has gotten to the point that few people in my profession talk about it because there are always exceptions to just about every statement that can be made about this topic.
I feel there are situations in which starter fertilizers can be used effectively and there are, of course, situations in which there is little if any advantage for their use.
There are even situations in which starter fertilizers may cause problems, but this is also true of almost any practice we use in field crops production.
I have done informal trials with starter fertilizers in various situations through the years, and I have come to the conclusion that when soil fertility is as it should be, there is little reason for using them.
We must, however, face the fact that there are relatively few fields in which soil fertility is ideal. This tells me that there are probably a lot of situations in which the use of a good starter fertilizer product may give the crop that all-important good start that can make a positive difference in yield, maturation, and profits.
If you are already thinking that I am talking out of both sides of my mouth, let me go a little deeper into this subject.
When is corn grown in soil that is tilled conventionally, has good soil pH, and is well-supplied with a good balance of nutrients, it is rare to see a positive yield response even though there may be a noticeable growth difference during the early stages of the crop.
The crop may mature a little earlier as the result of starter fertilizers under this scenario, but since yield is the ultimate goal, the grower must decide whether a couple of days of earliness is worth the expense.
The situations in which starter fertilizers are more justifiable are those in which the soil may have some marginal nutrient deficiencies, and even when the soil pH is not quite what it should be.
Reduced tillage and no-tillage systems also respond to starter fertilizers more consistently than conventional tillage. I might attempt to explain that if I had 40 pages here, but since I don't I will suggest that you research this for yourself if you doubt that statement.
Soybeans, cotton, and other crops can be expected to follow a similar general pattern as corn with regard to starter fertilizer use.
The main determining factors are similar with existing soil fertility and tillage system being at the top of the list. The reason for this, at least in part, is that when soil fertility factors such as low soil pH and marginal nutrient levels exist, the plants have a readily available supply of growth needs without having to overcome those soil problems while they are in the vulnerable seedling and early vegetative stages.
Application method
The method of application of starter fertilizer materials also has a lot of influence on how well they work.
• The injection method is probably the best with the injection site 2 to 4 inches to the side and below the depth of seed placement.
• The surface dribble method can also work, but yield response to this method is not generally as good as when the product is injected.
• The in-furrow method in which the starter is placed into the furrow with the seed has always made me nervous, but has been proven effective when rates are kept low — around 2 gallons per acre for most products.
The injected and surface dribble methods can be used to apply larger amounts of product to carry the crop well into the growing season, but the in-furrow method only supplies nutrients for a few days following emergence of the crop. Don't be tempted to apply larger volumes of material in the furrow since the seed can be damaged leading to poor stand establishment.
Ernie Flint is an Extension Regional Agronomist with Mississippi State University. Email him at [email protected].
Subscribe to receive top agriculture news
Be informed daily with these free e-newsletters
You May Also Like
---