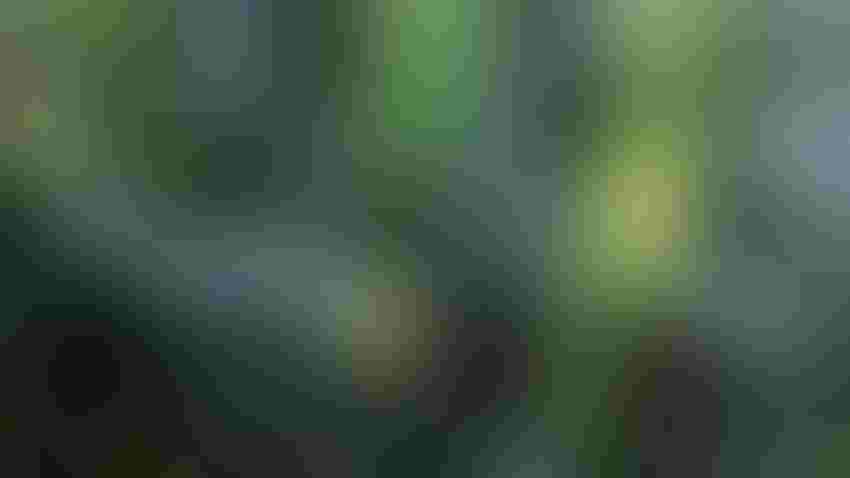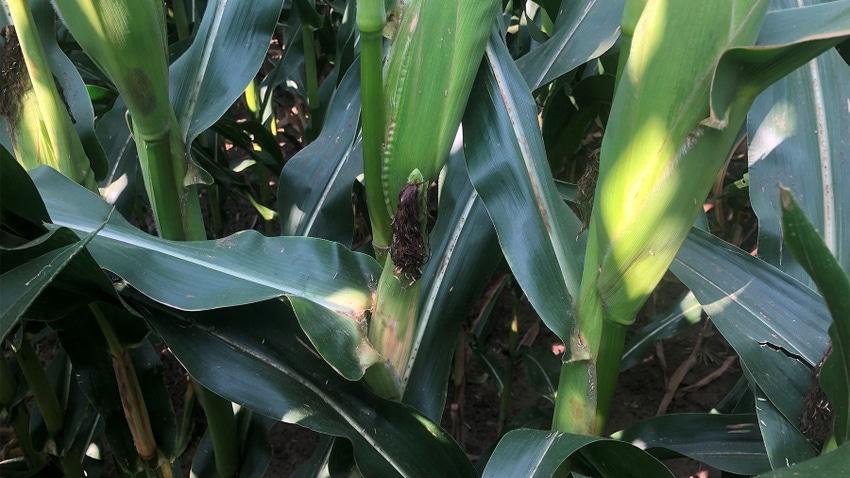 2 EARS ON THE WAY? Early in the pollination season, many farmers reported that lots of their corn plants were shooting two ears. Dreams of super-high yields started to circulate.
Photos by Tom J. Bechman
Go back in time to mid- to late July. Many farmers who pay attention to what's happening in their cornfields in midsummer were excited. Where rains returned in early July after an early-season drought, corn plants were not only recovering, but many were also shooting two ears instead of just one. Coffeeshop talk began to focus on just how high yields could go with two ears per stalk.
Then reality set in. When growers returned to their fields a month later, those second ears weren't any bigger, in most cases. When they pulled back husks, most of those second ears had just stopped developing. Only a corn plant here and there had a second ear that still looked like it would have kernels and contribute something to final yield this year.
Growers were disappointed. But Dave Nanda wasn't surprised. "That is actually normal. It is what I would have expected to happen," says Nanda, director of genetics for Seed Genetics Direct.
Normal process
Corn can send out multiple ear shoots on each plant, Nanda explains. In fact, he has seen plants with shoots at as many as eight nodes. In the end, however, unless a plant is growing almost exclusively by itself, only one primary ear develops.
"Modern corn hybrids are designed to produce one large, primary ear," Nanda says. "This year, farmers saw that second ear shooting when conditions were good, but it's not unusual for that to happen. In the end, however, the plant typically decides that to maximize the number of viable progeny it can produce, it's better off making one good ear. So, it directs sugars produced through photosynthesis to the primary ear. The second ear often doesn't finish development."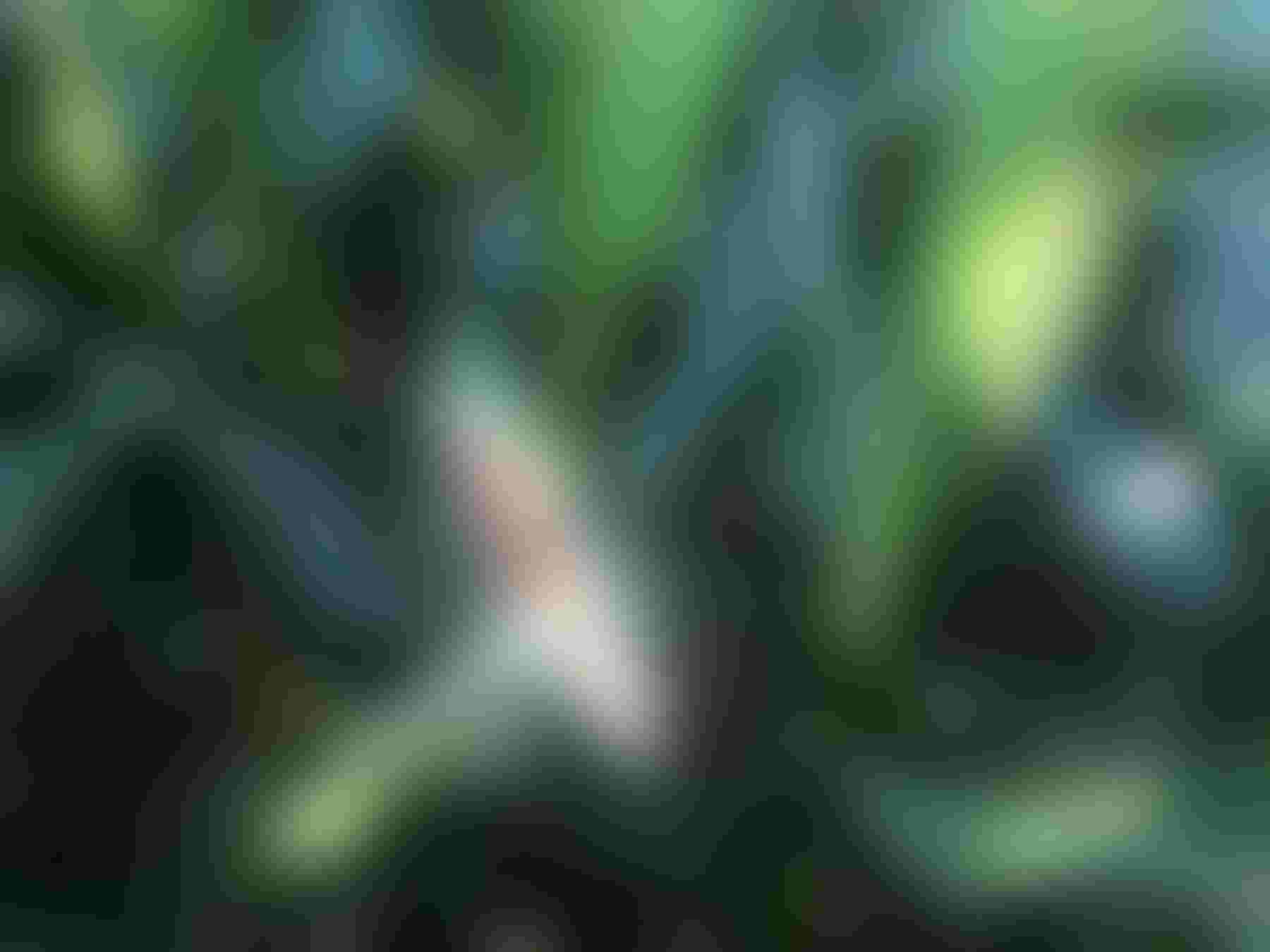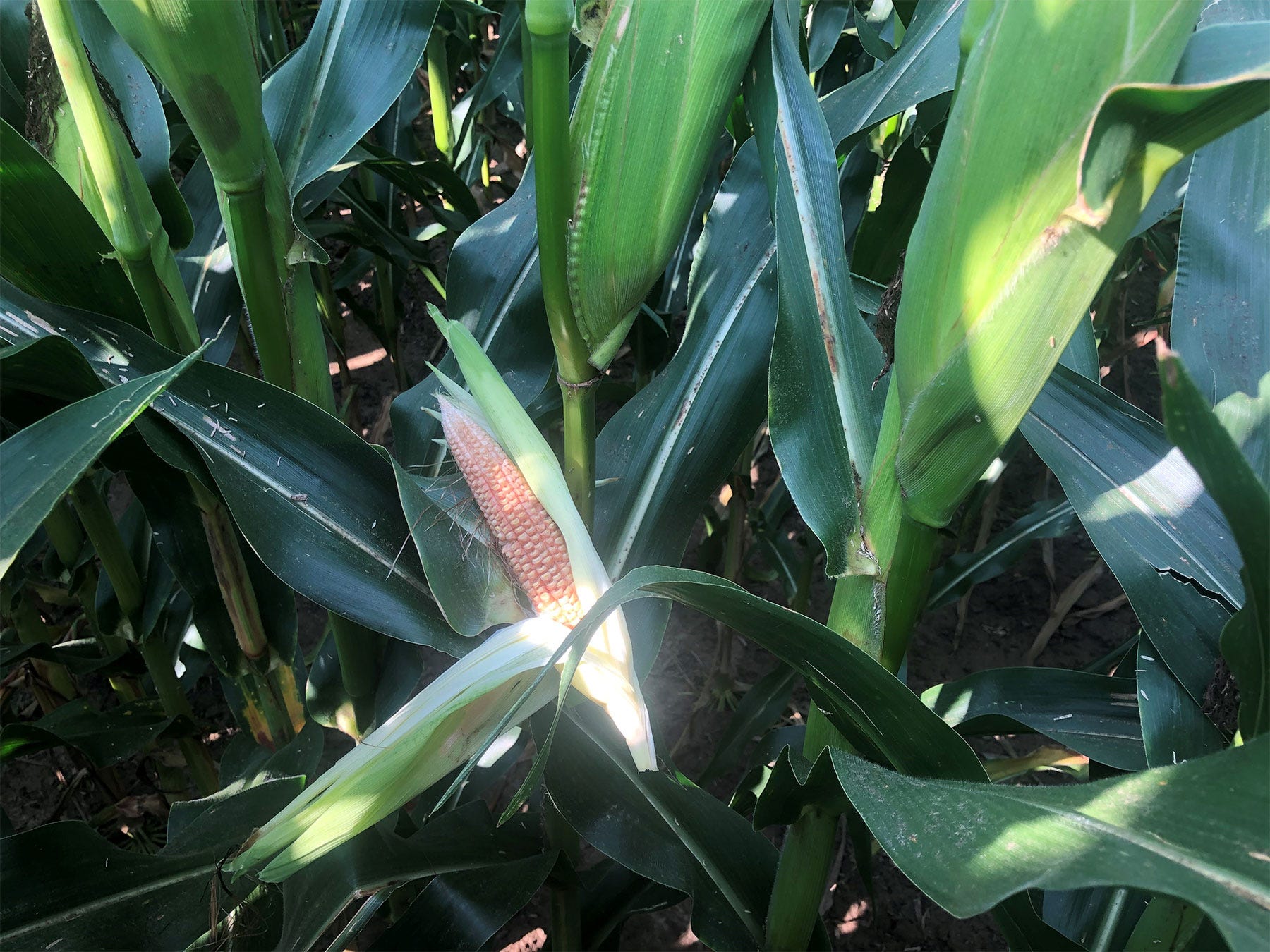 2ND EARS FADE AWAY: This barren cob is the second ear on the plant in the first picture. As the reproductive phase unfolded, the plant realized it couldn't fill kernels on the second ear.
Producers who were disappointed that corn plants didn't add that second ear after all should take stock in the ear that plants did produce. One year ago, Nanda found 34 to 36 kernels per row on most ears. This year, he's finding just as many ears, but with 40 to 42 kernels per row in most cases.
"That should add up to strong yields in areas where weather was favorable during pollination and grain fill," Nanda adds. "If every plant has one good ear, yields will turn out very well."
Subscribe to receive top agriculture news
Be informed daily with these free e-newsletters
You May Also Like
---