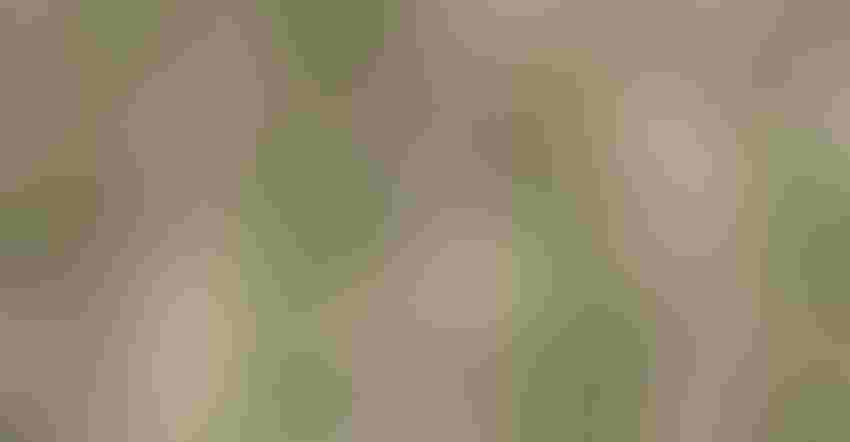 GOOD START: Soybeans planted early have a better chance to develop more nodes compared to soybeans planted later.
Tom J.Bechman
Ask Brad Wehr when he intends to plant soybeans if conditions are right, and he won't hesitate. Wehr, of Jasper, Ind., will be ready to plant soybeans in early April. Even if he's not comfortable planting corn yet, he will plant soybeans.
Some agronomists have been advocating planting soybeans before corn. Wehr has a 30-inch row corn planter and plants into strips on many corn acres, and he has a 15-inch row planter soybeans. He started the soybean planter first in 2020.
"We decided to try it, and we planted the first soybeans on April 3," he recalls. "They outyielded any other fields by 10 bushels per acre. We didn't push it because it was so cool, but planting soybeans early certainly worked well. We will do it again if things line up correctly."
Frost risk
The freak Mother's Day weekend freeze which afflicted parts of the eastern Corn Belt didn't nip Wehr's beans. They were up, but small, he recalls. However, the freeze damaged some fields in other parts of southern Indiana which were slightly more advanced, causing some replanting.
Work at Purdue University in the 1990s and a special study by Indiana Prairie Farmer and Greensburg, Ind.-based Beck's in 2000 indicated that soybeans can withstand cold temperatures early better than corn. In the IPF-Beck's trials, it took temperatures in the mid-20s F to cause significant damage at a stage simulating early emergence. However, larger soybeans were dinged at temperatures in the high 20s.
The rub with soybeans is that if the growing point is killed, they won't grow back. Corn can regrow if the growing point remains intact. It usually doesn't come aboveground until around the V5 stage.
Beth Hall, Indiana state climatologist, noted that freezing temperatures during the second weekend of May in 2020 were certainly abnormal. The average date of the last frost in the spring moves later as you move farther north in Indiana and Illinois, but it's typically in April, not May.
Planting dates
Beck's looked at planting date comparisons for both corn and soybeans over the past two decades in the Practical Farm Research program. In the early years, comparisons were primarily in central Indiana. Later, they expanded to include data from multiple locations across the country.
PFR's results after 20 years on soybeans indicate that the optimum time to plant soybeans is April1 through May 15. There's a small dip for planting before April 1, but a sharp yield decline on average for planting in June, especially after June 15.
For corn, the pattern is similar, based on 17 years of results, but the breaks aren't as sharp, agronomists note. Compared to the mean yield for all 17 years, planting March 16-31 produced 97% of yield; planting in the first half or second half of April produced 106% and 105% of the mean, respectively; planting anytime in May gave 102%; and planting June 1-15 produced 87%.
"The chances of seeing a yield dip for planting later with soybeans is greater," says Steve Gauck, a regional agronomy manager for Beck's. "Planting soybeans early is one of the most important factors in driving high yields. Early planting increases node count."
Subscribe to receive top agriculture news
Be informed daily with these free e-newsletters
You May Also Like
---