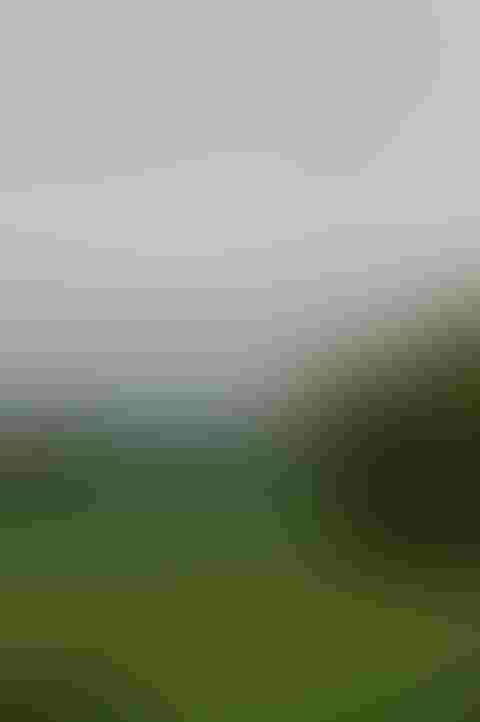 AccuWeather.com reportsless-than-ideal planting conditions could get worse over the next 10 days for the southern part of the Corn Belt as heavy rain conditions are forecast by AccuWeather.com.
Agricultural Meteorologist Dale Mohler states that repeating storms will continue from Nebraska to Indiana, a zone where farmers are typically busy planting corn at this point in the season.
A significant part of this area has received from 150% to 200% of normal rainfall this month, which has many fields ranging from wet to saturated. Multiple drenching storm systems, with extensive cloud cover and below-average temperatures, will affect the area through the end of the month.
There is potential for an additional 3-6 in. of rain, and locally more, to fall on the southern part of the Corn Belt over the next week or so. The bulk of the upcoming rain may fall on the Mississippi and Ohio Valley portions of the Corn Belt.
"If the rain happens as forecast, the corn planting will substantially fall behind," Mohler says.
"Last year we had a two-week stretch of dry weather during the middle of April that allowed corn planting to occur at a near-record pace," Mohler adds. This spring thus far has had a constant grind of rain every few days.
According to Senior Meteorologist and Midwest native Jim Andrews, "Typically in May, strong sunshine, warmer temperatures and longer intervals of rain-free weather greatly boost evaporation rates.
"However, if the relentless wet weather continues through May and into June, then there may be issues with not only getting the crop planted in time, but also disease issues raised by wet conditions of the crops that are planted," he says.
Two years ago, very wet conditions early in the spring had corn planting behind in many areas. However, later in the spring and summer, ideal conditions led to one of the best corn crops ever.
Mohler and Andrews concurred that a delay in planting does not necessarily mean the crop will be poor or low in yield.
As far as getting some rain into drought-stricken areas of the southern Plains, the upcoming pattern may finally yield some opportunities for downpours, although they may be at spotty levels at first.
Subscribe to receive top agriculture news
Be informed daily with these free e-newsletters
You May Also Like
---