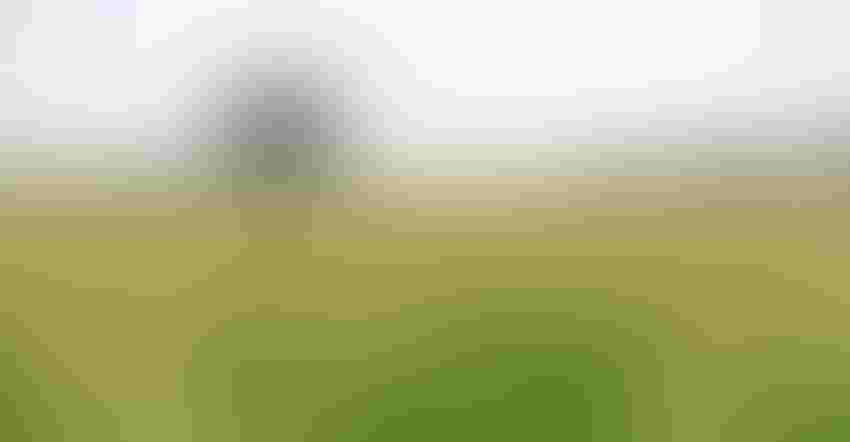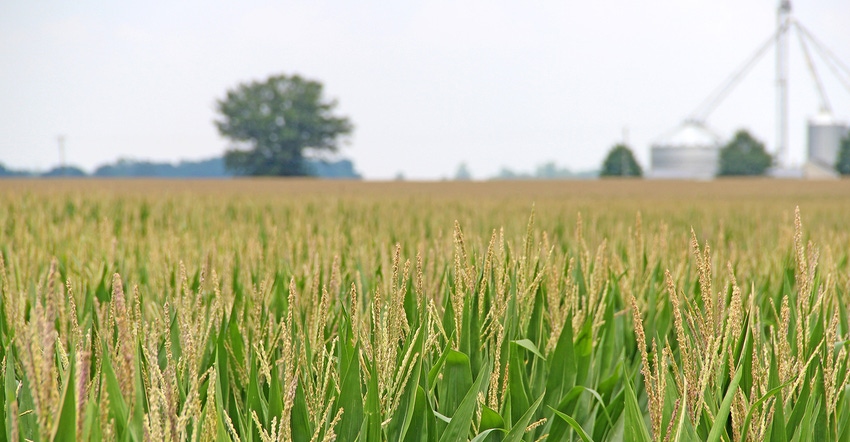 Treating grassy weeds in corn and sorghum can be a problem. New technologies are making that task easier.
Farm Press
(This is a continuing series on 2023 herbicide strategies and selection across row crops in the Delta.)
Controlling grasses in corn and grain sorghum is a top priority and best managed from a burndown perspective. Looming atrazine restrictions from the EPA will largely impact usage rates for Delta growers for both crops, and new technologies are available to target grass species that are challenging to remove from grain sorghum.
Italian Ryegrass in Corn
Tommy Butts, Extension weed scientist for the University of Arkansas System Division of Agriculture, said that Italian ryegrass is one of the worst weeds for the state corn crop. He stressed the importance of killing ryegrass preemergence.
"Ryegrass is a big animal that we need to manage from a burndown perspective. We need to kill it before that corn is ever up out of the ground. This is important for all our crops, but it is especially critical for corn where we often have zero options postemergence to kill ryegrass due to resistance," he stressed. 
Widespread ALS resistance and ubiquitous glyphosate resistance in Arkansas make it difficult to control the weed.
In Mississippi, Jason Bond, weed scientist for Mississippi State University Extension Service, said the Italian ryegrass problem has gotten worse despite all the chemical control methods tried over the past 16 years.
Italian ryegrass pressure increased in 2022, likely due to warmer December temperatures in 2021. Weather patterns dissipated fall residual herbicide treatments while simultaneously amping the ryegrass growth stage.
"We are quick to point the finger at resistance, but that is not always the case. Some of these weeds are not resistant – they just do not die. Many times, it is because conditions are not conducive for herbicide activity when burndown is applied," he said.
Not only is ryegrass difficult to kill, but it is also strongly allelopathic.
Jason Norsworthy, distinguished professor of weed science for the University of Arkansas System Division of Agriculture, noted that ryegrass is extremely competitive with corn.
"In most instances, when you plant corn into standing ryegrass, you are not going to have a stand. There will be skips in the field wherever that ryegrass is located."
Impact of Impending Atrazine Restrictions
Revisions proposed by the EPA on all atrazine labels will largely impact crop management for corn and grain sorghum producers. Looming decisions will determine rate reduction from 2.5 pounds to 2 pounds and include a pick list of mitigation strategies.
Norsworthy contended that atrazine is by far the leading herbicide in corn, and it will be a challenge to grow the crop with limitations or elimination of the herbicide.
"From a pigweed standpoint, we have a lot of HPPD resistance in Arkansas. Weed control programs that pair HPPD chemistry with atrazine perform quite well," he noted.
HPPD products include Callisto, Laudis, and Balance. In many situations, these options alone are a failure against pigweed control – with their effectiveness hinging on the combined use of atrazine.  
Butts agreed that the pick list will present a real challenge, and he specifically referred to practices such as contour strip cropping and grassed waterways that will not work on typical Delta slopes.
"The mitigation strategies for atrazine are geared more toward fields in the Midwest," Butts said. "Field slope was not factored into the development of this list. On average, about three-quarters of our agricultural row crop fields in the Delta are on a 0% – 3% slope, so many of the pick list options do not make a lot of sense for growers in our geographical area."
He added that of the options listed, only two or three are feasible for growers in the Midsouth. One of these is eliminating preemergence applications of atrazine, and the other is reducing the rate even more. 
"It will be a challenge to follow the mitigation strategies," he said.  "Not a lot of preemergence atrazine applications go out, but eliminating that choice is concerning. We do not want to eliminate options for growers."
Currently, no EPA decisions have been released on the regulatory fate of atrazine.
Grain Sorghum Technologies
From a weed control standpoint, one of the big issues with grain sorghum is selectively removing grasses from the crop. Norsworthy said that new technologies are now available to help farmers overcome this obstacle.
Two of the technologies, Inzen and Igrowth, are based on ALS chemistry. 
"The herbicide for Inzen is Zest, whereas the herbicide program for Igrowth is IMIFLEX," he said.
Another option for grain sorghum growers is the Double Team cropping system, utilizing First Act, a quizalofop herbicide.
While most labels discourage farmers from specifically targeting johnsongrass, Norsworthy noted it is a problem weed that is nearly impossible to remove from conventional grain sorghum.
"Two problem weeds in the grain sorghum crop are johnsongrass and shattercane. Both are sorghum species. It is essentially impossible to remove these from grain sorghum without some trait being present," he said – predicting these new technologies will be planted where sorghum species weeds are a problem.
About the Author(s)
Subscribe to receive top agriculture news
Be informed daily with these free e-newsletters
You May Also Like
---