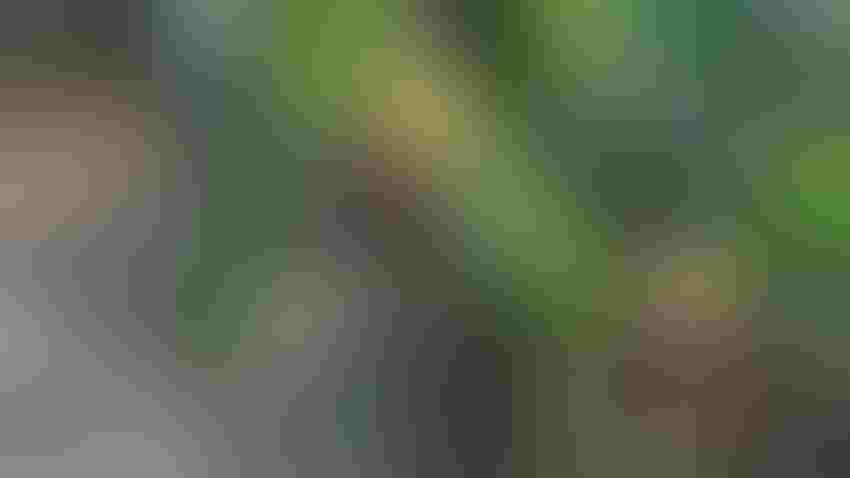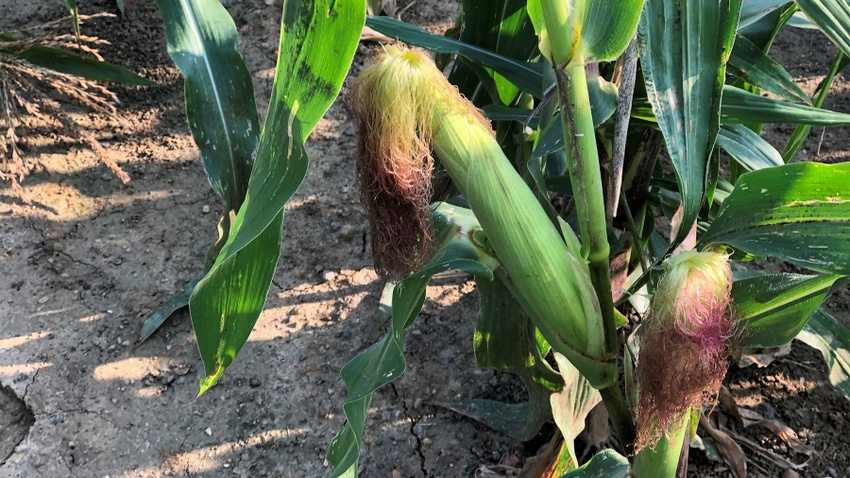 SILKS AND MORE SILKS: These extra-long silks are a telltale sign that you might not find much more than empty cobs inside these husks.
Photos by Tom J. Bechman
Fortunately, several field checks indicate pollination went well, for the most part, in many areas this year. However, somewhere almost every year, there are examples where stress of some type interferes with pollination, causing pollen shed and silking to miss the niche with each other.
When that happens, pollen grains are gone by the time silks emerge. In the absence of pollen grains to fertilize individual silks, those silks keep growing, sometimes getting very long. Later, when you find an ear like that and pull back husks, you typically won't find much more than bare cob. The ovules weren't fertilized to form kernels, and pollination and fertilization were failures.
Dave Nanda, director of genetics for Seed Genetics Direct, didn't find many ears like that in the Corn Watch field this year. Seed Genetics Direct sponsors Corn Watch '23. About the only place he might find pollination issues this year is on late emergers, which typically run behind their neighbors all season.
"These late-emerging plants often don't even make an ear, and if they do, it will likely be small," Nanda says. "Sometimes there is still pollen around and the small ear has kernels, but sometimes there are few, if any, kernels. That's why I contend these late-emerging plants are worse than weeds. They use resources but return little or nothing."
Pollination problem example
View the pictures to see a classic example of pollination failure. This is actually a sweet corn plant that emerged late and was running behind its neighbors — it's not from the Corn Watch '23 field. Note how long the silks are.
"Each individual silk must be pollinated by a pollen grain, released from the tassel," Nanda explains. "A pollen grain lands on a silk, then grows down the silk tube to the embryo waiting on the cob, where fertilization occurs.
"When no pollen grains are available to grow down silks and fertilize embryos, silks just keep growing. That's why you don't want to see super-long silks when scouting a field after pollination. It could be an indication that something went wrong during the pollination process."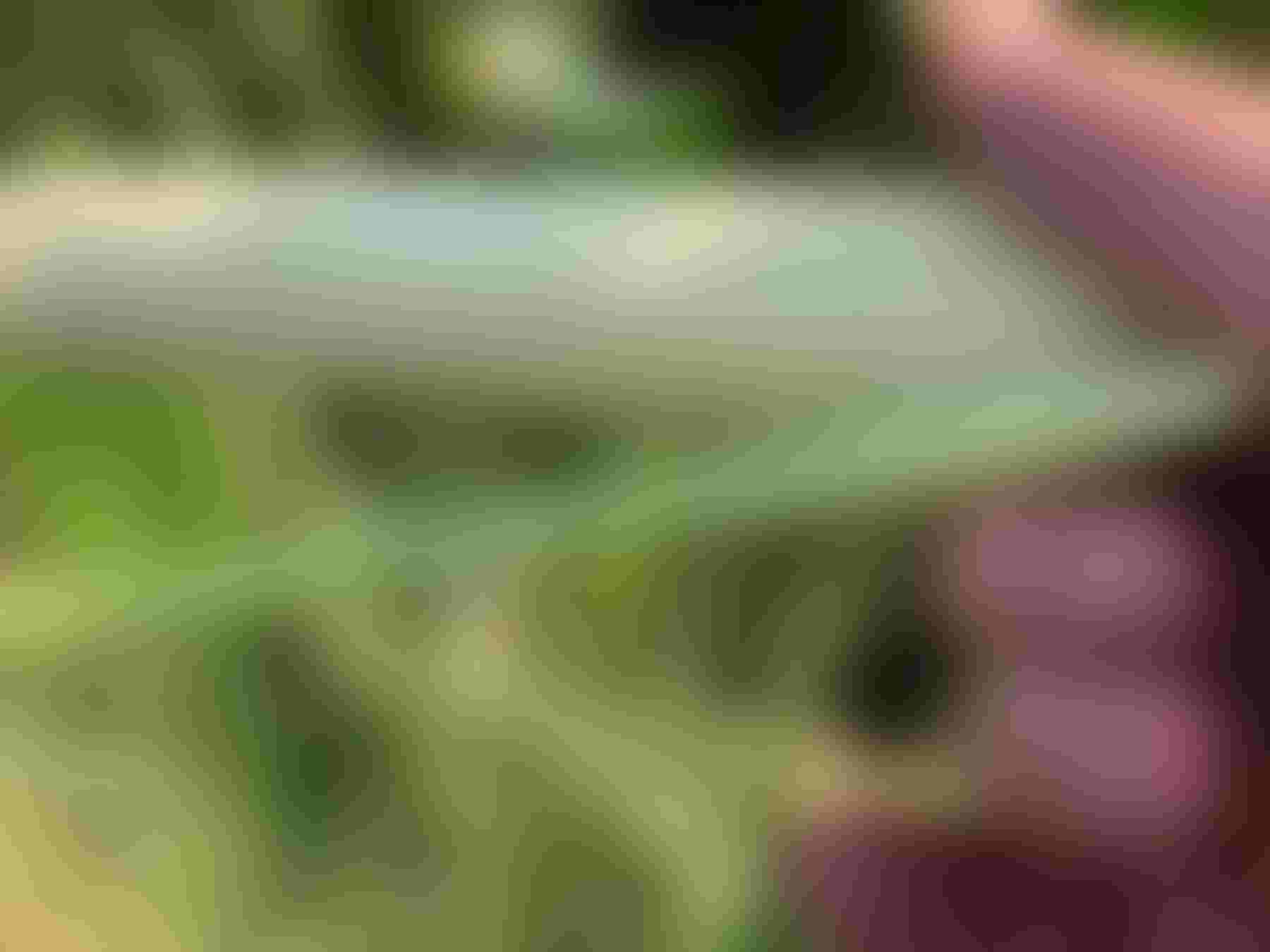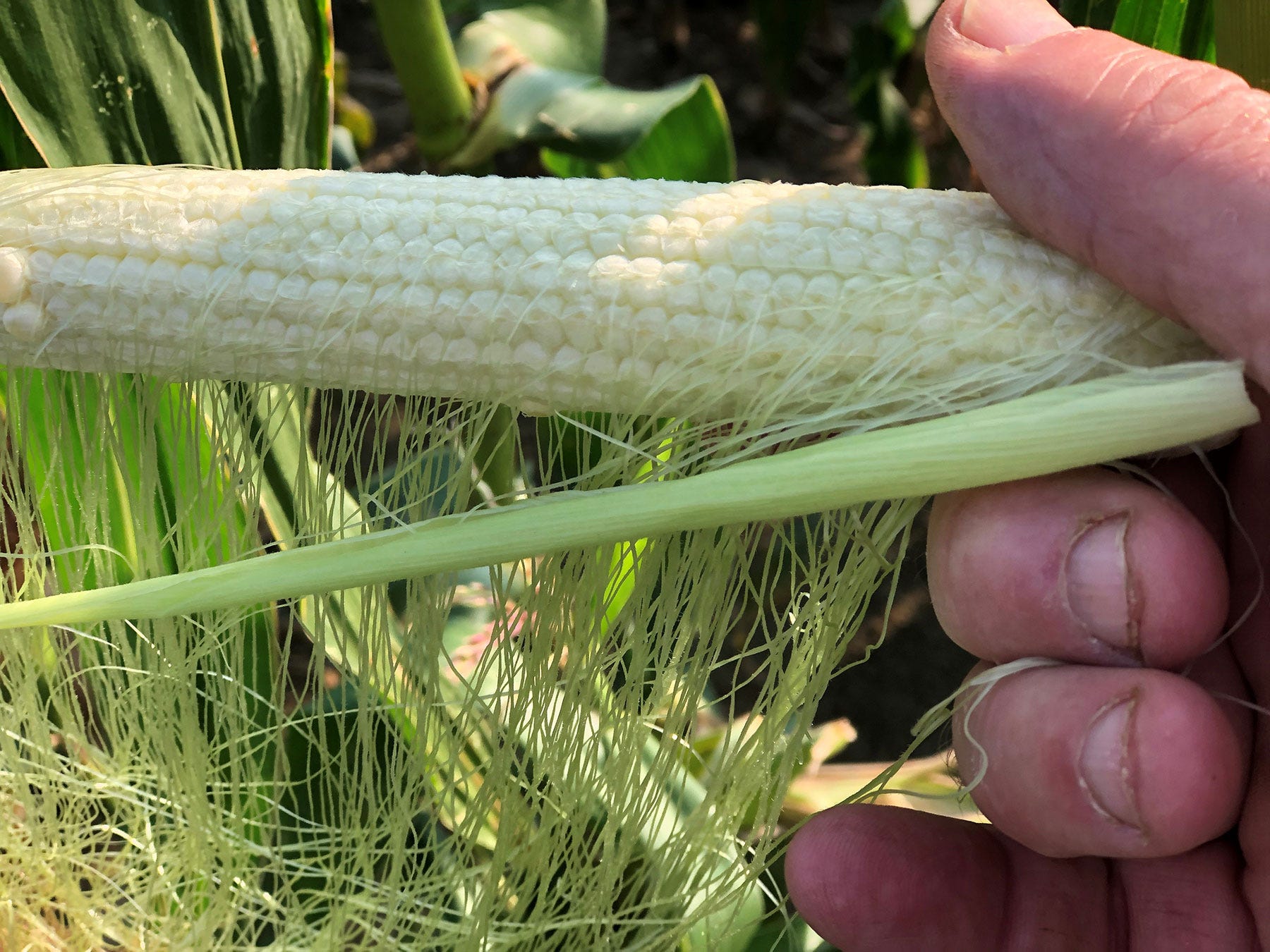 ONLY COB: No kernels here! By the time silks were ready to receive pollen, all the pollen grains were gone. Pollination did not occur, and embryos weren't fertilized to form kernels.
In this case, pulling husks back indicated that, indeed, there were virtually no kernels on the cob. Instead, silks were still attached to the cob, waiting in vain in hopes of capturing some pollen grains and making kernels.
"When you pull back husks and silks remain around the cob, you can hold the ear out and shake it," Nanda explains. "If silks remain attached even after shaking, you know the ear missed the niche on pollination. Once ovules are fertilized, silks detach. But when no fertilization occurs, silks remain attached to the ear."
Subscribe to receive top agriculture news
Be informed daily with these free e-newsletters
You May Also Like
---