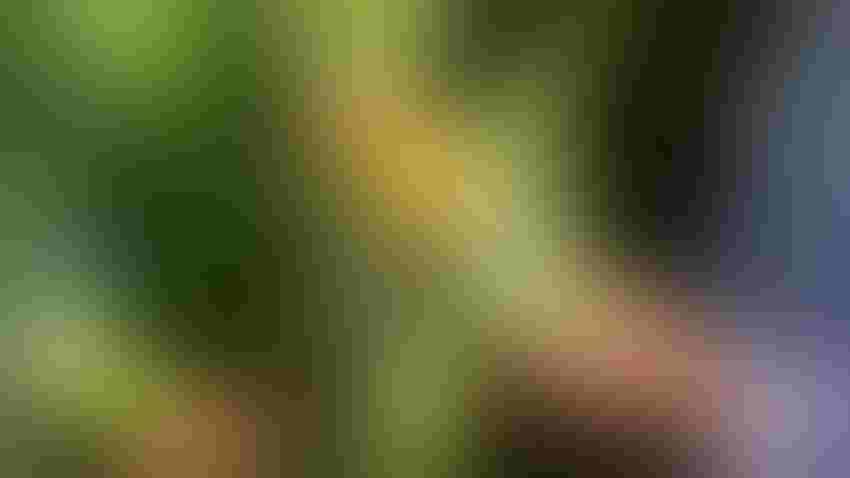 IMPACT ON EAR SIZE: Corn plants that emerge several days behind neighboring plants may or may not produce an ear. If they do produce an ear, it may be small.
Photos by Tom J. Bechman
The later a corn plant emerges after the first plants in the field emerge, the greater the odds that late emerger will be barren, producing no ear. For all late emergers, even those coming up just a day or two behind, there's a greater chance that if they do produce an ear, it will be somewhat smaller than the ears on the first plants to emerge. However, there is inconsistency, and how much smaller varies with circumstances.
That's how Dave Nanda reflects on the importance of uniform emergence after studying it intensely in Corn Watch fields for the past four seasons. Nanda is director of genetics for Seed Genetics Direct, sponsor of Corn Watch '23.
"I see more barren plants than I like walking fields during grain fill each year," Nanda says. "Often, it is because the plant that didn't produce an ear emerged late. It's a blank spot where you should harvest an ear. And it's a weed because it sucked up sunlight, water and nutrients, and delivered nothing in return."
At the same time, Nanda is careful not to imply that every plant that emerges one to three days late will be barren. In fact, most produce ears. And based on his observations, those ears tend to be smaller than neighboring ears on plants that emerged on time. However, it is not a hard-and-fast rule, with lots of inconsistency occuring. Sometimes those ears are the same size, and occasionally they might even be larger by weight.
2023 observations
The trend appeared to hold in the Corn Watch '23 field. To demonstrate the theory, an ear from a plant known to emerge after the first day was pulled and compared to ears from the plants on either side, which emerged on the first day, at three locations within flagged plots in the field. This is simply a demonstration and is not intended to represent results from replicated testing.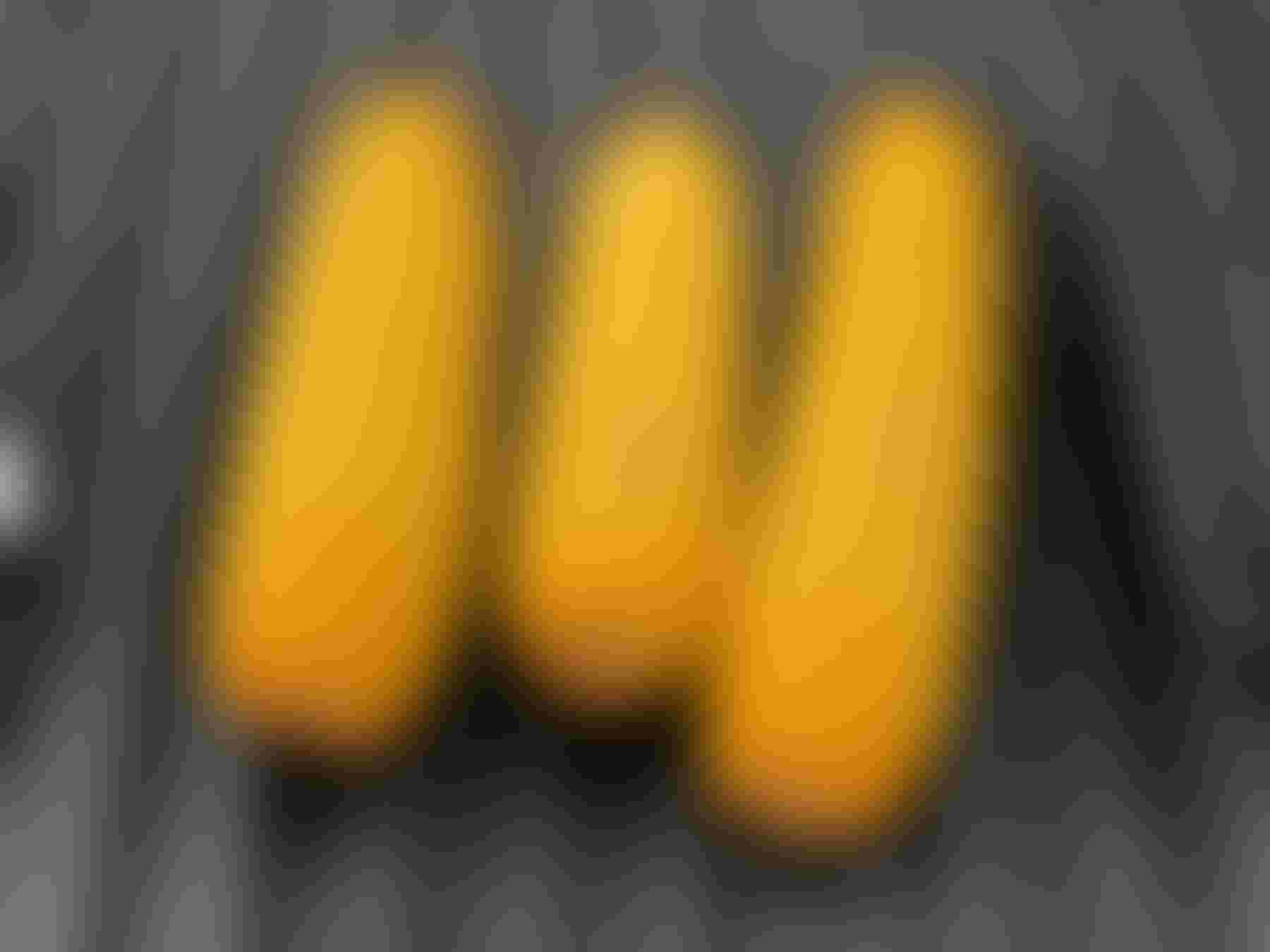 LATE EMERGER VS. NEIGHBORS: The ear in the middle is from a plant that emerged a couple of days after the plants producing the ears on either side. It is still a respectable ear, but smaller.
Here are ear weight comparisons (in pounds) in each case:
Location 1. Ear 1, early emerger, 0.65; Ear 2, late emerger, 0.51; Ear 3, early emerger, 0.68. Average of early emergers: 0.67. (Note: These are the ears in the photo above.)
Location 2. Ear 1, early emerger, 0.49; Ear 2, late emerger, 0.57; Ear 3, early emerger, 0.52. Average of early emergers: 0.51.
Location 3. Ear 1, early emerger, 0.66; Ear 2, late emerger, 0.64; Ear 3, early emerger, 0.77. Average of early emergers, 0.72.
Summary. In two of the three observations, the ear from a plant emerging after the first day was smaller. However, in one case, it was larger than ears from both neighboring plants emerging on the first day. In one comparison, the ear from the late emerger was nearly 25% smaller; in another, it was only 11% smaller. In the third case, the ear from the later-emerging plant was about 10% bigger than ears from plants emerging on time.
Subscribe to receive top agriculture news
Be informed daily with these free e-newsletters
You May Also Like
---