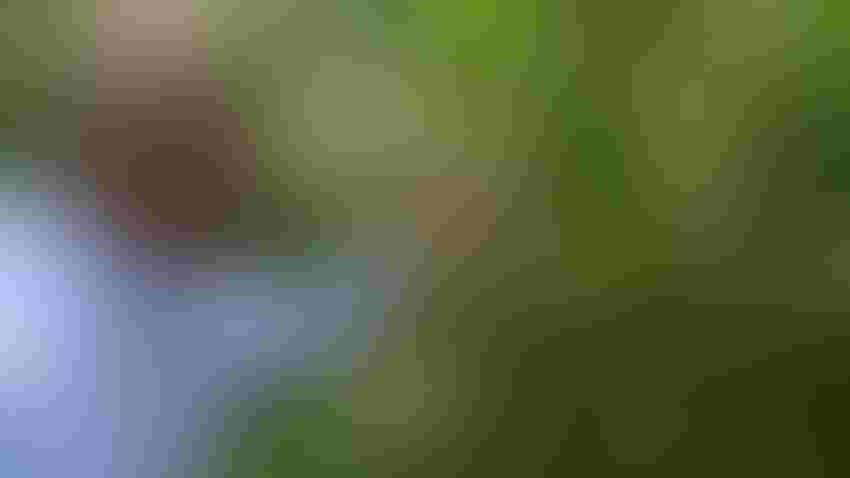 STALK BY STALK: When Dave Nanda counts stalks per 1/1,000 acre, he also counts the number of small plants that may not produce ears.
Tom J. Bechman
Dave Nanda has checked corn plant populations in midsummer for over 60 years. This year, he's including a new wrinkle when he counts the number of plants per 1/1,000 acre. He's also recording how many are small plants, and how many skips exist per 1/1,000 acre.
"If plants are so far behind by midsummer that they're smaller, especially a lot smaller, odds are they're not going to make an ear, or at least not more than a nubbin," says Nanda, director of genetics for Seed Genetics Direct, sponsor of Corn Watch '23. "Most of those smaller plants emerged late, behind their neighbors. Once a plant is one to two growth stages behind, it simply can't catch up."
Nanda believes it's time to emphasize the number of plants that won't contribute to yield when assessing stands. He also likes to include the number of skips where either a seed wasn't dropped or it did not germinate.
"Those are missed opportunities," Nanda says. "If our goal is striving for 300 bushels per acre, we must have enough plants per acre to produce enough ears to give us a chance of realistically reaching that goal."
Total ear number matters
At the end of the season, number of ears per acre plays a huge role in determining final yield, Nanda explains. In any yield formula, if you insert 33 ears per acre instead of 30 ears per acre, you will increase the yield estimate by about 10%, assuming ear size stays constant.
"I believe growers make a mistake if they want 32,000 plants and ears per acre, and only plant 33,000 or 34,000 seeds per acre," Nanda says. "Checking many 1/1,000-acre segments in the Corn Watch field, we find at least a couple of smaller plants and perhaps a skip, almost every time. Why not up that population to 35,000 or 36,000 and account for a certain percentage of late emergers and skips upfront? That would be my recommendation."
In years when growing conditions are good, as they were in some areas this year, many corn plants send out two ear shoots when pollination and silking began. Will both of those shoots produce ears? If so, won't that offset some losses due to plants that don't produce any ear?
"Some plants will produce two ears in exceptional growing conditions," Nanda says. "The second ear will likely be smaller, and some plants will sacrifice it later to protect the primary ear, especially if growing conditions become tougher again.
"It's great when you get productive second ears, but it's not a reason to forfeit the opportunity to have more plants with at least one ear by planting another couple thousand seeds per acre," Nanda says. "You can't always rely on many second ears being productive."
Nanda acknowledges that determining what's a "small" plant at midseason is somewhat subjective. Plants only a few days behind in silking, for example, may still produce some type of ear. However, plants only half as tall as their neighbors will not contribute to yield.
"They're worse than weeds," Nanda says. "They suck up nutrients, and you can't remove them."
Subscribe to receive top agriculture news
Be informed daily with these free e-newsletters
You May Also Like
---