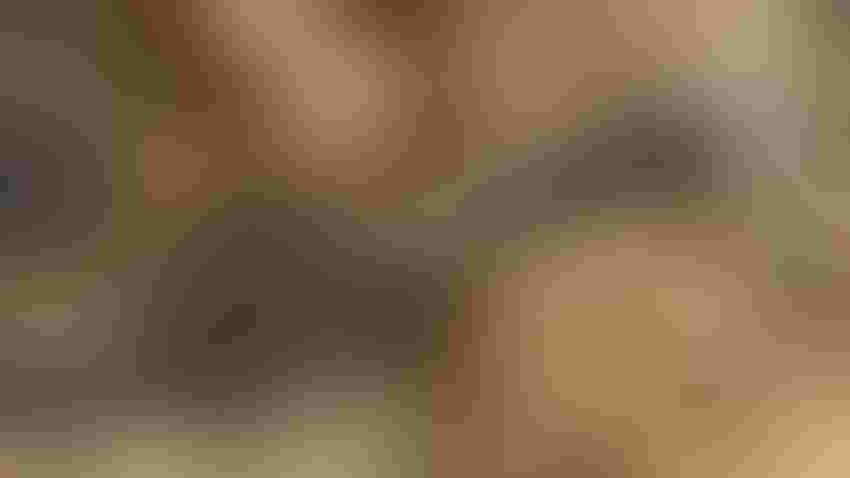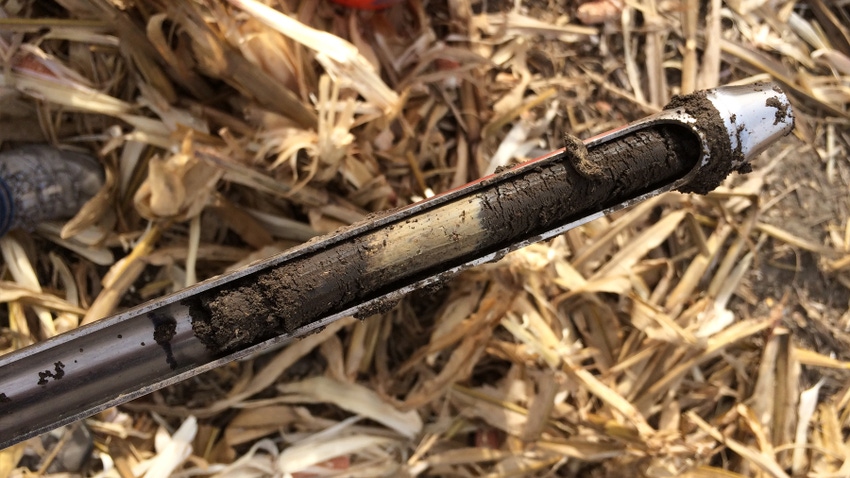 SOIL IMPROVEMENT: A good soil test can give a profile for the field and what needs to be done for the coming year.
Angela Rieck-Hinz
As we approach the end of the growing season, now is the time to make soil fertility plans for 2024. Your first step is to take good-quality, representative soil samples to help determine your current nutrient levels in the soil.
If you do not have recent soil samples, samples taken in the past two to four years, you should make plans now to have fields sampled for P, K, and pH. Once samples are taken and analyzed, you can work with your local retailer or Extension agronomist, or you can review the results yourself to compare to correlated soil testing results with data from Iowa State University's newly updated PM 1688, A General Guide for Crop Nutrient and Limestone Recommendations in Iowa. This publication is available for free. The general objective is to achieve long-term profitability and reduce risk of yield loss while protecting water quality by using crop-response based fertilizer recommendations. For example, if your soil tests for P or K fall in the very low category, you would expect to have greater than an 80% probability of increasing yield if fertilizer is applied at the rate suggested. Whereas in the optimum soil test category, you would expect to have a 25% chance of increasing yield. If your soil test range falls in the high soil-test category, you would expect only a 5% chance of increasing yield. 
Guidelines
ISU Extension and Outreach updated P and K guidelines in February. Key changes include widening the soil test interpretation categories, essentially raising the upper end of the level for the lowest categories for P and widening the optimum soil test category for P and K. Additionally, P and K fertilization rate recommendation were increased for the very low, low, and optimum soil-test categories. For example, if your soil test report showed a sample was 90 parts per million (ppm) K, prior to the new update that value would have been considered to be in the optimum soil test category and to apply 40 pounds per acre of K20. With the new recommendations, 90 ppm K (field moist test) would be in the low category and the recommendation would be to apply 110 pounds per acre of K20.
Another significant change is the default yield and removal rates were increased for the optimum category. However, note that you should use your prevailing yield or Actual Production History (APH) yield to calculate crop removal rates for the optimum category.  A list of P and K removal rates by crop is provided in the publication. 
Lime and pH
Recommendations for pH and liming were not updated in the new guidelines. However, since soil pH impacts nutrient availability, you should review your soil test pH levels.  We are seeing an increase in the number of acres with less-than-desirable pH levels for corn and soybean production.
Consideration for sampling this fall
If drought conditions persist and yields are below expectation, recognize that soil samples this fall may result in higher-than-expected results simply due to the lack of nutrient uptake by drought-stressed plants. If rainfall is below normal from crop physiological maturity to the time of sampling, K levels may show as lower than expected due to less K cycling from the residue. Fall soil sampling may need to be delayed until significant rainfall (enough to wet the soil to sampling depth) to provide more reliable soil-test results.
Final thoughts
Soil sampling and interpretation of results is a crucial step in maximizing crop production. Any newly rented fields or purchased farms should have soil samples taken prior to next spring so any corrective measures needed can be taken. If you need assistance in reviewing your soil test results do not hesitate to contact your Extension agronomist or retail dealer.
Rieck-Hinz is an Extension field agronomist for Iowa State University.
Subscribe to receive top agriculture news
Be informed daily with these free e-newsletters
You May Also Like
---