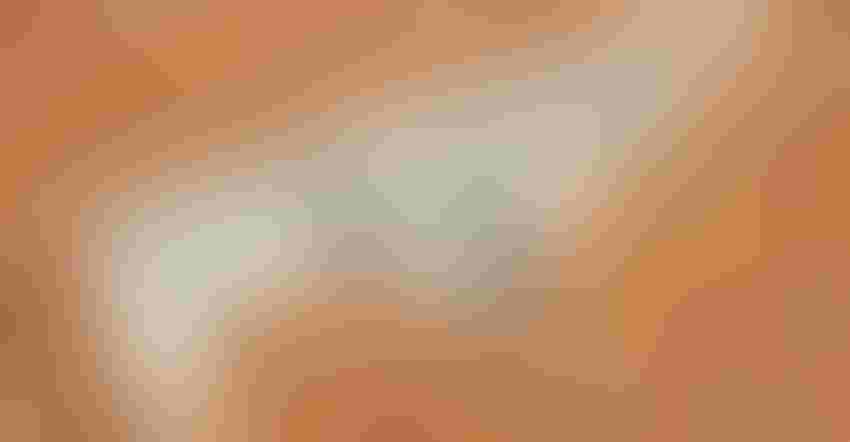 Alexan2008 iStock Thinkstock
In recognizing that additional assistance is needed for farmers to deal with the market fallout from the coronavirus pandemic, Agriculture Secretary Sonny Perdue said another round of the Coronavirus Food Assistance Program (CFAP) could be announced "shortly after Labor Day."
During a media call Wednesday morning, Perdue confirmed that the U.S. Department of Agriculture was looking at offering "CFAP 2" with the additional $14 billion in funds Congress allocated in the Coronavirus Aid, Relief & Economic Security (CARES) Act to replenish the Commodity Credit Corp. (CCC) account after July 1, 2020.
Perdue explained that the first installation of CFAP, first announced on April 17, was an effort to get money out quickly. Congress appropriated $9.5 billion in new funds, and USDA paired it with additional funds still remaining in the CCC to target the first round of an estimated $19 billion in support ($16 billion for direct payments and $3 billion for the food box program).
As of its Aug. 24 reporting, USDA noted that it had issued a total of $9 billion in payments to 541,073 applicants. Nearly half of those funds have been distributed to livestock producers and another 18% to dairy producers; corn and soybean producers make up one-fourth of recipients.
Related:COVID-19 puts spotlight on systemic weaknesses
In mid-August, USDA extended the CFAP deadline from Aug. 31 to Sept. 11. At the time of the announcement, only 24% of farms that were likely eligible for the assistance had signed up to receive CFAP program dollars.
One of the main issues the second program will address is the arbitrary cutoff of April 15. The current program covers losses and market disruptions in the first quarter of the year and what could be determined at the time the initial rule was published.
"Agricultural producers continue to be impacted by COVID-19, and USDA is working to assist our farmers and ranchers. Our team will reflect on what worked well under the current CFAP and on the information and feedback we gathered as part of the process to make the next round even stronger and more effective for our producers," a USDA spokesman said.
Perdue said he estimates that 89 commodities are now included in CFAP coverage. In the mid-August update, USDA added coverage for all sheep producers as well as liquid and frozen egg producers, aquaculture and growers of additional specialty crops and nursery crops and flowers.
In an Aug. 21 letter, House Agriculture Committee chairman Collin Peterson (D., Minn.) urged Perdue to clarify how USDA determined the eligibility of different crops, livestock and poultry species for CFAP payments. In the letter, Peterson contended that the data USDA used to calculate CFAP payments were limited to only the earliest parts of the pandemic and missed the full extent of damage to different commodities.
"Some would argue that the full agricultural market impact of the closure of schools, restaurants, catering and agricultural processing facilities due to the COVID-19 public health crisis was not fully realized during the CFAP covered period, with losses for many commodities extending well into the second and third quarters of this year," he wrote.
Additionally, Peterson took issue with the reasons USDA gave for denying payments to certain commodities.
"Hundreds of commodities were denied CFAP eligibility for 'insufficient data' and 'lack of information,' though it would seem that the well-documented shutdown of school meals, restaurants and foodservice demand would have impacted those food crops and the loss of export, landscape and retail markets for the non-food crops (e.g., pima cotton) and livestock/poultry," he wrote, pointing out that "producers of processed food commodities (e.g., raisins) and aquaculture seem to have been completely excluded from the program."
About the Author(s)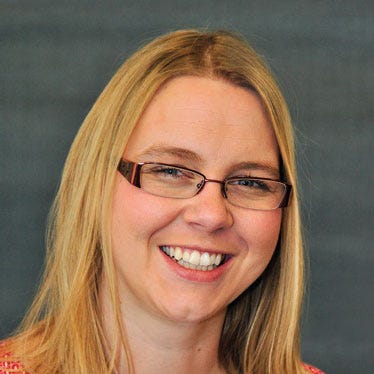 Policy editor, Farm Futures
Jacqui Fatka grew up on a diversified livestock and grain farm in southwest Iowa and graduated from Iowa State University with a bachelor's degree in journalism and mass communications, with a minor in agriculture education, in 2003. She's been writing for agricultural audiences ever since. In college, she interned with Wallaces Farmer and cultivated her love of ag policy during an internship with the Iowa Pork Producers Association, working in Sen. Chuck Grassley's Capitol Hill press office. In 2003, she started full time for Farm Progress companies' state and regional publications as the e-content editor, and became Farm Futures' policy editor in 2004. A few years later, she began covering grain and biofuels markets for the weekly newspaper Feedstuffs. As the current policy editor for Farm Progress, she covers the ongoing developments in ag policy, trade, regulations and court rulings. Fatka also serves as the interim executive secretary-treasurer for the North American Agricultural Journalists. She lives on a small acreage in central Ohio with her husband and three children.
Subscribe to receive top agriculture news
Be informed daily with these free e-newsletters
You May Also Like
---