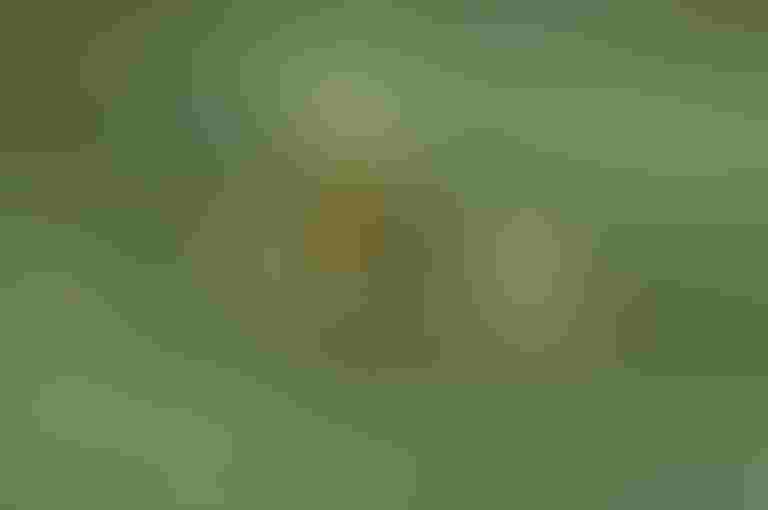 Some cornfields in Iowa are now silking, and even though we had a longer planting period than usual, most will be well into reproductive stages shortly. Tristan Mueller, ISA On-Farm Network program manager, says now's the time to be watching your fields for adult corn rootworm beetles.
"Beginning with your continuous corn fields, scout now to make adult beetle counts, even if you planted a hybrid with Bt resistance to corn rootworm," Mueller advises.
"Last year, we documented high levels of root damage and silk feeding in several corn-on-corn fields planted with hybrids that had Bt rootworm traits," he continues. He says root damage may be high, even in BtRW hybrids, if egg-laying was heavy in the previous year. Taking beetle counts now will tell you whether silk clipping could be heavy enough to reduce yields.
Over the next week or so, Iowa State University crop scouts will be checking fields where ISA On-Farm Network corn rootworm replicated strip trials are located, so it's important to get as-applied data submitted for these fields. Mueller says there have been several questions            about rootworm resistance to Bt traits expressed in corn that are supposed to limit rootworm damage.
"If you planted a BtRW hybrid, counting beetles now and monitoring for damage later will tell you whether there's a possibility that the corn rootworm population in your field is resistant to the trait," Mueller says. "Control by the Bt trait requires that larvae eat some of the root. If the number of beetles in the field was high last year, there could have been a massive amount of deposited in the field, resulting in a lot of visible root feeding this year. Even with a lot of root feeding, very few larvae will develop into adult beetles if the trait is working. If scouting shows high numbers of adults in the field and you suspect resistance to the BtRW trait is a possible cause, this can be verified through Iowa State University."
There are two reasons you might want to consider controlling adult beetles in a cornfield. First is to protect this year's crop by preventing excessive feeding on silks. The second reason, for continuous cornfields only, is to prevent beetles from laying eggs that could harm next year's crop.
Like what you're reading? Subscribe to CSD Extra and get the latest news right to your inbox!
The economic threshold for controlling adult beetles depends on the cost of applying insecticides, but information from the University of Nebraska, as presented in this Monsanto guide (pdf) suggests it may take more than 5 beetles per plant for silk clipping to lead to significant yield loss.
If you're planning to plant corn next year on a field that's in corn now, Purdue University suggests that if the scouted count is more than 1 beetle per plant, using an insecticide may be justified in order to reduce the potential for rootworm damage in next year's corn crop.
Other information on corn rootworm management can be found in the February 2013 issue of ISA's On-Farm Update (pdf) and in this Iowa State University rootworm management recommendation by Aaron Gassman, an ISU entomologist.
Mueller reminds everyone that if you're doing your own scouting, using the new ScoutPro app for smart phone or tablet app can make recording numbers and locations in the field quick and simple. "ISA still has a number of copies of ScoutPro available free to ISA members," Mueller says. Email him to get your free app.
You might also like:
5 Soybean Diseases to Scout for Mid-Season
Subscribe to receive top agriculture news
Be informed daily with these free e-newsletters
You May Also Like
---