RFS waiver proposal creates divisions
RFS waiver proposal creates divisions
FAPRI report is either further vindication of the RFS or another attempt to justify it.Corn producers and ethanol manufacturers like it, the livestock industry, not so much.Both the TSCRA and the RFA agree that developing a reliable biofuels industry should be a part of an overall national energy policy.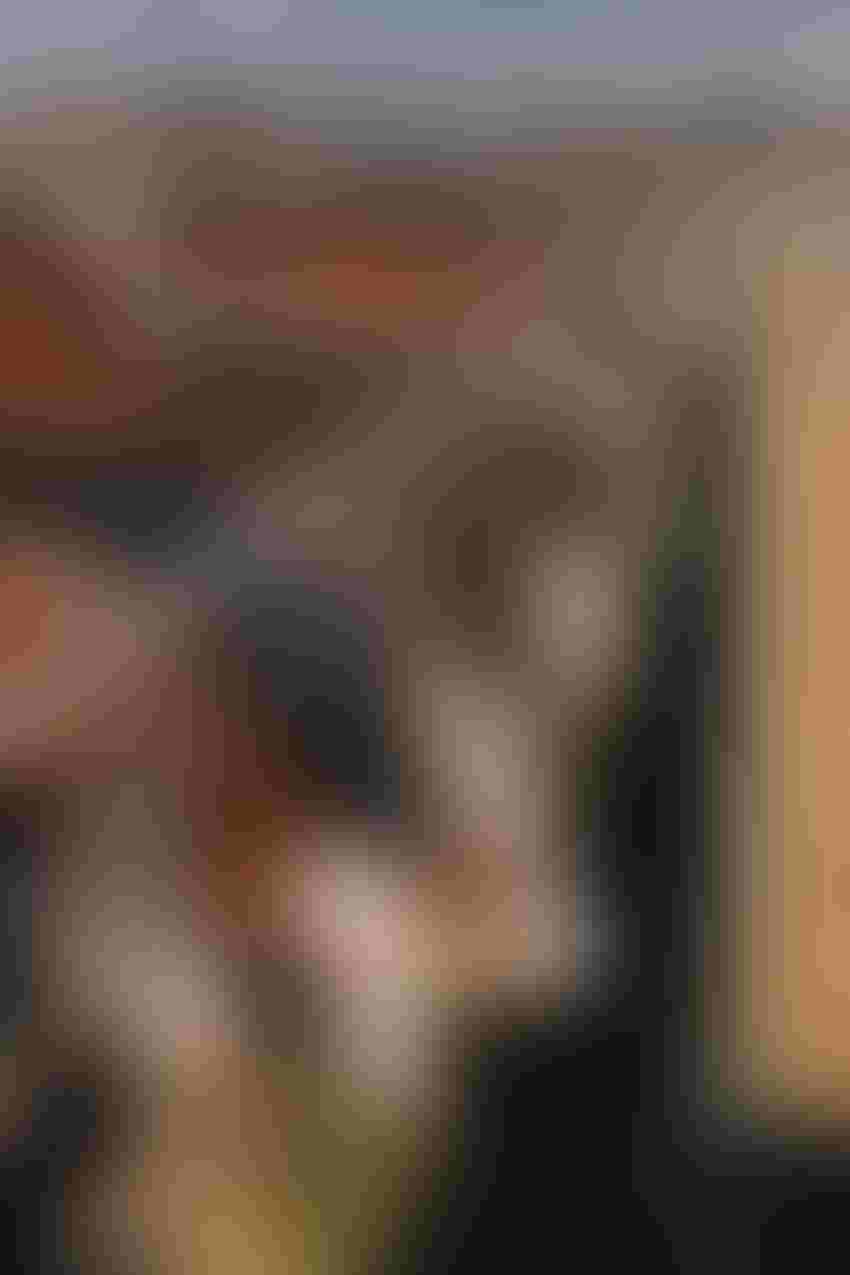 A recent report by the Food and Agriculture Policy Research Institute (FAPRI) concludes that a full waiver of the Renewable Fuel Standard (RFS) would result in an insignificant decrease in corn prices — only about  4 cents per bushel.
The study also found that the waiver "might" cause corn ethanol production to slip by just 1.3 percent, while corn available for livestock "might" increase 0.6 percent.
The report indicated that a waiver for 2012/13 would have "no effect on retail beef prices in 2013, and might shave 1 cent per pound off retail pork prices."
Depending on which side of the corn market one resides — buyer or seller — the report is either further vindication of the RFS or another attempt to justify it. Corn producers and ethanol manufacturers like it, the livestock industry, not so much.
The Renewable Fuels Association (RFA) said the study "adds to the mounting body of evidence showing that a waiver of the RFS would not meaningfully affect feed prices."
"The new FAPRI study is just the latest in a series of recent reports that show waiving the RFS would not have the types of impacts claimed by livestock groups and grocery manufacturers," said RFA President Bob Dineen. "The suggestion that an RFS waiver would significantly bring down feed prices and reduce retail meat prices is absolutely absurd."
The only real impacts of a waiver, he said, would be to discourage farmers from planting corn and to delay biofuel technology development.
The cattle industry disputes the contention that the RFS has done no harm to the industry's bottom line. Joe Parker Jr., rancher and president of the Texas Southwestern Cattle Raisers Association (TSCRA), says the RFS disrupts free market economics.
"Basic economics tells you that the greater demand, the higher the price," he says. "Common sense tells you it's probably not wise for the government to artificially inflate the demand for corn-based ethanol when there's just not much corn to go around in the first place. What the government should do is waive the RFS standard and put corn back on the same free-market playing field as the cattle industry."
Contrary to free market
Parker says the RFS standard requires that a mandatory amount of biofuels be used in fuel. "According to the Environmental Protection Agency (EPA), 15.2 billion gallons of biofuels will be required to meet the 2012 RFS standard. That is a jump from 4 billion gallons in 2006.  Combine that with the 16.55 billion gallon estimate for 2013, and you can see that a major portion of the U.S. corn supply will be taken off the free market."
The RFA counters, saying a waiver of the RFS "would not meaningfully increase the amount of corn available for feed use in 2012/13. FAPRI's study shows a waiver results in just 25 million more bushels of corn being fed to livestock." That's a 0.6 percent increase versus no waiver. RFA also points to recent Southeastern U.S imports of corn from Brazil — "more than the amount of corn that might become available to them domestically via a waiver of the RFS."
The RFA also contends that a waiver would result in a slight decrease in biofuel co-products — distillers' grains. Lower corn prices, RFA says, would lead to slightly lower feed costs, but that could be offset by higher prices for distillers' grains and soybean meal.
TSCRA says the RFS mandate — with a reasonable estimate of ethanol derived from corn starch used to meet the RFS in the range of 13 billion gallons — will require approximately 4.8 billion bushels of corn. That's corn that will not be available to feed livestock.
Corn prices have already been affected by the RFS, Parker says. "EPA Administrator Lisa Jackson has the authority to waive the RFS standard if it causes harm," he said.  "And it is causing harm in the livestock industry. Between 2005, when the RFS was enacted, and 2008, corn prices quadrupled. The price of corn is more than $8 a bushel today."
He said the combination of the RFS taking corn out of the livestock feed supply and "Mother Nature shrinking the corn supply with severe drought," creates uncertainty in the industry.  "Those of us in the fields and pastures certainly understand this concept, and we also understand that little rain produces little corn.  In fact, some forecasters predict a total 2012 corn crop of 11.8 billion bushels — the smallest since the 2006-2007 harvest."
Both the TSCRA and the RFA agree on one thing: developing a reliable biofuels industry should be a part of an overall national energy policy. They have strong disagreements on how that should be accomplished, however.
The RFS, according to the RFA, provides incentive for the industry — grain producers and manufacturers — to support ethanol production.
Livestock producers see it differently. "When it comes to renewable fuels, it's important to understand that the cattle industry supports efforts to move our nation toward energy independence," Parker says. "But we don't support efforts that artificially give one commodity priority at the expense of another.  This is exactly what is happening in Washington with the Renewable Fuels Standard."
About the Author(s) Senior Content Director, Farm Press/Farm Progress
Ron Smith has spent more than 40 years covering Sunbelt agriculture. Ron began his career in agricultural journalism as an Experiment Station and Extension editor at Clemson University, where he earned a Masters Degree in English in 1975. He served as associate editor for Southeast Farm Press from 1978 through 1989. In 1990, Smith helped launch Southern Turf Management Magazine and served as editor. He also helped launch two other regional Turf and Landscape publications and launched and edited Florida Grove and Vegetable Management for the Farm Press Group. Within two years of launch, the turf magazines were well-respected, award-winning publications. Ron has received numerous awards for writing and photography in both agriculture and landscape journalism. He is past president of The Turf and Ornamental Communicators Association and was chosen as the first media representative to the University of Georgia College of Agriculture Advisory Board. He was named Communicator of the Year for the Metropolitan Atlanta Agricultural Communicators Association. More recently, he was awarded the Norman Borlaug Lifetime Achievement Award by the Texas Plant Protection Association. Smith also worked in public relations, specializing in media relations for agricultural companies. Ron lives with his wife Pat in Johnson City, Tenn. They have two grown children, Stacey and Nick, and three grandsons, Aaron, Hunter and Walker.
Subscribe to receive top agriculture news
Be informed daily with these free e-newsletters
You May Also Like
---