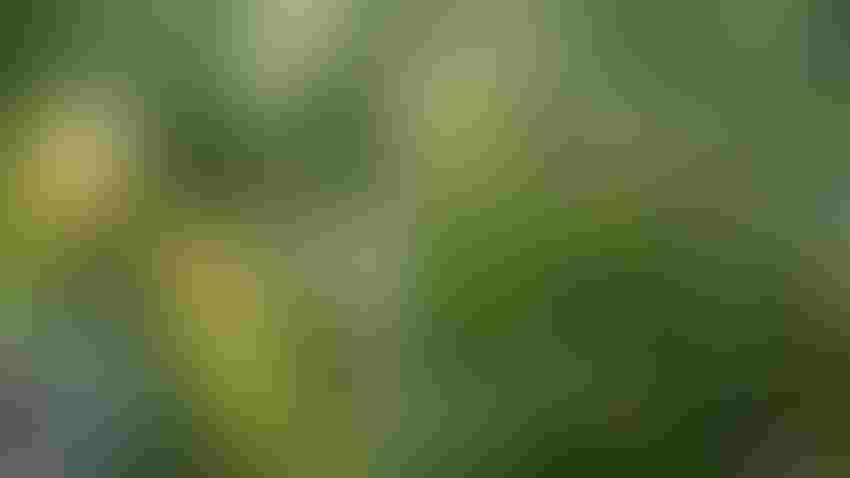 TISSUE TESTS: It's not too late in the season to pull a leaf sample, using ear leaves, and gain insight into nutrient uptake in your cornfields.
Tom J. Bechman
Soil samples reveal nutrient levels in the soil. However, just because nutrients are present doesn't mean they make it into the corn plant when needed. That's why many crop consultants recommend also using tissue testing during the growing season to get a better handle on actual nutrient levels inside your corn plants.
Betsy Bower believes strongly in tissue testing. Bower, an agronomist with Ceres Solutions, works with both irrigated and nonirrigated fields for customers in west-central and south-central Indiana. She notes that although some farmers prefer an intensive tissue-sampling program, some customers at least like to see a minimal number of tissue sample results during the season.
"For someone just getting started in tissue testing, we recommend pulling a minimum of three samples during the year," Bower says. "The first is at V5, the second around V10 to V12, and the third sample early in the reproductive phase."
Even if you haven't sampled before, there's still time to sample fields to see what you can learn yet this season. When sampling during the reproductive stage, pull ear leaves from 20 or more plants, Bower advises.
"We try to walk a random pattern through the area we want the sample to represent, pulling leaves at random," she says. "Leaves go into a bag, and it's shipped to a lab. We can have results in just a few days."
Tissue sampling results
The Corn Watch '23 field was sampled at V5 and V12 to V14 already this season. Three separate areas of the large field were sampled each time. Ceres Solutions covered the cost of shipping and processing samples. The Corn Watch '23 project is sponsored by Seed Genetics Direct. Here's a brief look at what tissue sampling revealed so far this season:
V5 sampling. For two of the three samples, zinc, boron and phosphorus were a bit low, and for the third sample, zinc, boron and manganese were low. Otherwise, samples were pretty much on target. At that point, Bower recommended a foliar application of zinc and boron, with a micronutrient package added for the area represented by the third sample, where micronutrients in general were lower. The operator applied foliar fertilizer.
"One advantage of tissue testing is that early in the season, you can use results to fine-tune how you apply foliar fertilizer to be most efficient," Bower says.
Midseason sampling. Rains were just starting to return after an extremely dry late May and June. Overall, sampling results were positive, especially for nitrogen. However, potassium and some micronutrients were consistently on the low side.
"Potassium and manganese tend to test low if samples are pulled during dry weather," Bower says. "Nitrogen levels were good, but the nitrogen-to-potassium ration was a bit wide. We watch this ratio because nitrogen is not as efficient at growing the plant and filling the ear if potassium is low."
On the plus side, the nitrogen-to-sulfur ratio was in the preferred range in all three of the individual samples.
"These ratios give us a better idea of how nutrient levels compare to each other in the plant," Bower concludes.
Subscribe to receive top agriculture news
Be informed daily with these free e-newsletters
You May Also Like
---