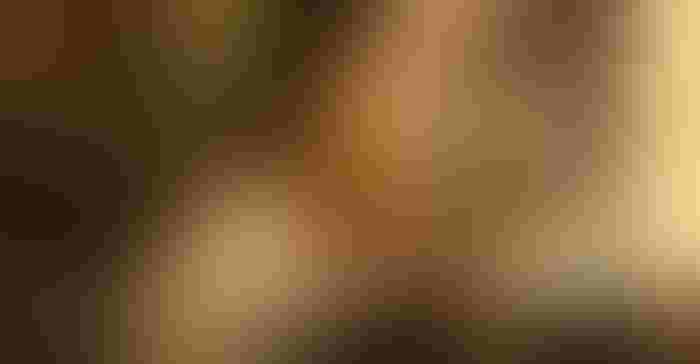 Roger Elmore, Nebraska Extension cropping systems agronomist, has seen a lot in his 35-plus year career in agronomy and corn production. That includes some downright ugly corn plants and cornfields — from corkscrewed seedlings to inconsistent stands to purple plants.
However, in 2016, Nebraska Extension educator Jenny Rees alerted Elmore to a situation he had seen only once before as an isolated incident. This time, however, it was widespread among irrigated cornfields in south-central Nebraska: ear deformities — including barbell-shaped ears, short husks and, in some cases, multiple ears per node.
That summer, Elmore and Justin McMechan, Extension crop protection and cropping systems specialist, began researching these incidents and what might possibly be causing them.
In 2017, during last year's growing season, those issues resurfaced in some fields in the region.
"There were still issues Justin and I worked on last year in 2017, but the incidence wasn't nearly as great as it was in 2016," Elmore says. "We're still pretty certain there's an environmental variable going on, but we don't know what it is. We're continuing to work on that."
Possible culprits
At the moment, it's almost certain the deformities are caused by the loss of the primary ear, but it isn't known why that's happening.
The best explanation to date, Elmore says, is it's a classic case of genetics by environment by management, and all three played a role.
"It's really all three," Elmore says. "If you take these hybrids that had problems in 2016 and put them in a less-intensive management system, they yielded very well last year. But if you push them to the limit in terms of management and the right environmental variables come along, then you have trouble."
The reason for fewer incidences in 2017 may be because seed companies worked closely with growers on cutting back on populations on potentially vulnerable hybrids. Oftentimes, these hybrids are higher-yielding racehorse hybrids.
However, environmental issues have also been a consistent threat in 2016 and 2017 — specifically, lower temperatures in the early and late vegetative stages of corn, Elmore says. High winds and green snap were also a problem in 2016, and to a lesser extent, in 2017.
"When you have environmental issues — hail, frost, wind — it will usually affect an individual plant or two plants side by side, and the plants beside them are not affected at all. That's in part why we think there's an environmental variable here, because it's what we're seeing in the field, plus the issues are pretty widespread across the state," Elmore says. "If it were one field, we could say it's a planting issue or herbicide issue. But when it's widespread across the state, you know there's a strong environmental aspect to the problem."
McMechan says symptoms they've seen so far indicate that environmental factors at specific development stages are a likely cause.
It may have something to do with the release of ethylene by plants as a response to environmental stress. A study in Taiwan in the 1990s indicated ethylene may be related to a process leading to kernel abortion in corn. In this study, the sensitivity of kernels to abortion by ethylene was found to be highest within six to nine days of pollination. This is likely due to ethylene enhancing the breakdown of cytokinins, which are important to maintain cell division and kernel growth under stress.
McMechan and Elmore hope to find out how transient ethylene can be in a plant. To produce different symptoms, ethylene would need to be present only for a short period of time.
"It could be that the ethylene is inhibiting development of kernels at the V15 to V17 stages," McMechan says, adding this may be the time when plants are exposed to stress. "Ear diameters of barbells would match a diameter that would fit into these stages of development. If something like ethylene was inhibiting or arresting development, we would expect it to have occurred at those development stages."
Smoking gun
In 2017, he planted different hybrids at the Eastern Nebraska Research and Extension Center near Mead, testing four different planting dates in a plot. In these scenarios, only the corn planted the latest date, on May 30, experienced considerable issues.
McMechan says they also found a "smoking gun" plant in a field in southeast Nebraska. This smoking gun had two separate ears, one a BB2 and the other a BB3. One was the traditional barbell shape and the other with no kernels on the tip.
"That tells us the timing is playing a role for the BB2 or BB3 ear type," McMechan says. "Variation in ear types between adjacent plants might be due differences in planting depth, with one seed being planted slightly deeper than another altering their development by maybe just a few hours. Such small differences could result in different ear types when an environmental condition hits these plants at the same time."
This year Osler Ortez, a doctoral student in agronomy, is joining them from Kansas State University to help better understand what trigger mechanisms may be causing these issues based on data collected over the last two growing seasons, as well as observations from the upcoming growing season in a greenhouse environment.
"It's really a black box. You've got environmental stressors, and you don't know how long they have to occur to cause an issue, or if there's a preceding condition that needs to occur. Two years of data help a lot. Now we need someone to pick up the pieces and say what are we seeing that's consistent from year to year," McMechan says. "We're sitting on a folder that's 3 inches thick."
Subscribe to receive top agriculture news
Be informed daily with these free e-newsletters
You May Also Like
---